Support your local cattle trucker
Support your local cattle trucker
Submit your comments now in support of the livestock haulers' exemption from the ELD mandate and hours of serviced limitations.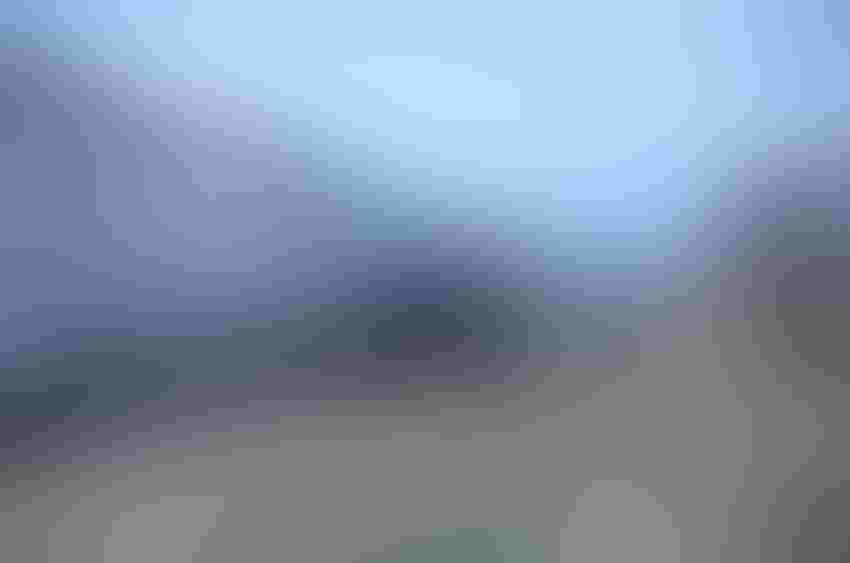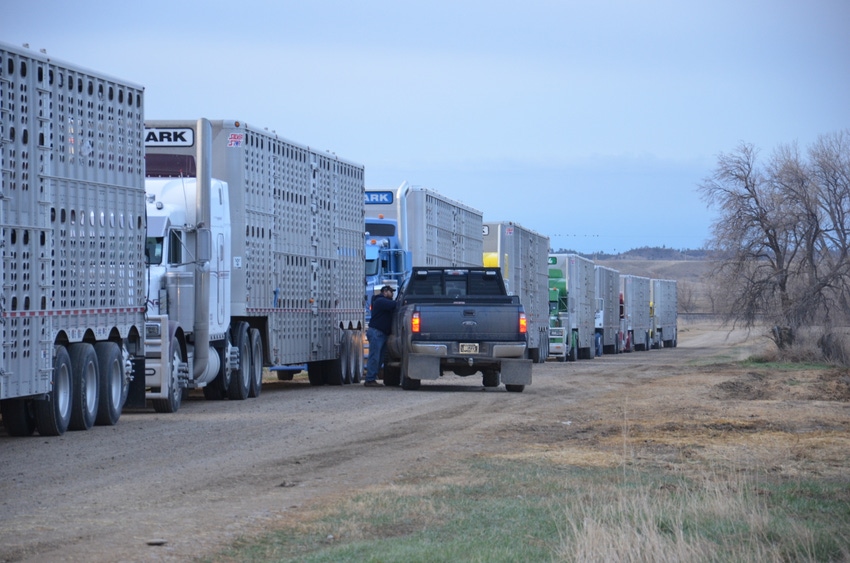 Editor's note—upon occasion, I turn this space over to others to write a guest blog. Such is the case now. The comment period to extend the exemption for electronic logging devices (ELD) and hours of service limitations for livestock haulers ends tomorrow. Here's why you need to submit your thoughts.  Burt Rutherford
Many cattlemen and all feeders at one time or another have depended on a livestock trucker to be there when they needed them or even get them out of a jam.
The Department of Transportation (DOT) didn't really mean to complicate those important and time sensitive transactions but it certainly did. The introduction of mandatory electronic logging devices (ELD) and hours of service limitations hit the livestock hauling business—and cattlemen—like a bomb. Luckily, the Federal Motor Carrier Safety Administration listened to our pleas and has put off regulation while everyone worked to find some sort of solution.
Now cattlemen have a chance to help their trucker and their own operation at the same time, as livestock and marketing groups try to hammer out a solution. The groups have filed an application for exemption from some of the limitations. The deadline to comment in support is Friday, March 8, by midnight EST.
READ: Have you hugged your livestock hauler today?
Current rules from DOT's Federal Motor Carrier Safety Administration (FMCSA) limit drive time to 11 hours and on-duty hours to 14. The industry's petition requests that livestock haulers be granted approval to drive up to 15 hours with a 16-hour on-duty period, following a 10-hour consecutive rest period.
According to Josh Winegarner, Texas Cattle Feeders Association (TCFA) director of government relations, any livestock hauler operating under the extended drive time would have to complete pre-trip planning and fatigue-management training.
The petition includes the request, research on modern fatigue management and explanation that runs to 27 pages. Perhaps the most important point from the start is the petition's reminder that this issue deals with a "specialized subset of experienced drivers who handle and haul the nation's livestock…"
That is, this request isn't about all truckers but drivers who have been doing this for decades without any more fuss than it's a required part of a very specialized job. In addition, the knowledge and ability to handle livestock is an essential requirement of the job.
The petition reminds the regulators that loading and unloading livestock may sound easy to the lay person but entails risk to animal health, safety and welfare that are unacceptable except at the beginning and the very end of a haul.
Using driving teams would nearly double transportation costs, complicated by the already short supply of truck drivers, increasing costs to cattlemen and eventually, to consumers.
Related: Beef Quality Assurance launches new transportation program
Some other points the livestock associations, including NCBA, suggest might be included in comments from cattlemen:
Specify you are supporting the Notice of Application submitted by NCBA and other livestock groups.

The application requests an exemption from certain hours-of-service rules to allow haulers to drive 15 hours during a 16-hour work day and rest the currently required 10 hours, if the driver completes fatigue management training, has a sufficient safety record and follows certain documentary requirements.

Livestock hauling involves live cargo that requires efficient, time-sensitive transportation to its destination to reduce stress, injury and ensure safety. Severe weather conditions, like extreme heat or cold, can complicate the journey beyond anyone's control. Four hours of additional drive time would provide the needed flexibility and safety margin required by the long hauls that U.S. geography and scattered livestock operations demand.

This request concerns a relatively small, specific group of experienced livestock haulers who already have demonstrated a strong and continuous safety record.

Thank you for the opportunity to comment in support of this petition.
To see the official petition, click here.
Directions on how to comment:
•Go here: https://www.regulations.gov/document?D=FMCSA-2018-0334-0002
•Click "Comment Now!" in the upper right hand corner of the screen in a blue box.
•Type comments into the field or cut and paste your comments from Word or other source. Comments are limited to 5,000 characters. If you anticipate needing more room, write your comments in a Word document, save it to your computer, and then attach it to the comment using the "Choose files" box.
•The category you should select from the drop-down category section is "public comments."
•Click continue in the blue box in the bottom left-hand corner of the screen in a blue arrow.
•Check the "I read and understand the statement above" box
•Click "submit comment"
Dittmer is a longtime beef industry commentator and executive vice president of the Agribusiness Freedom Foundation.
Subscribe to Our Newsletters
BEEF Magazine is the source for beef production, management and market news.
You May Also Like
---