Sustainability drum beats louder
Sustainability drum beats louder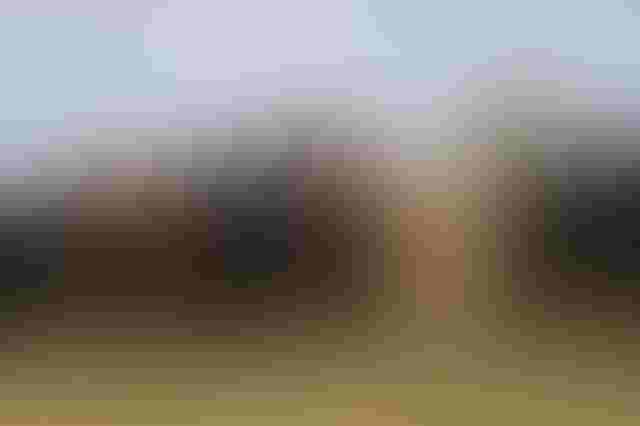 <p>Healthy cattle</p>
The impact of Walmart's Friday announcement regarding its positions on animal welfare and antibiotic use in farm animals—as a next step in improving sustainability of what it sells—is squarely in the eye of the beholder.
Among other things, Walmart is asking its suppliers to:
Report and take disciplinary and corrective action in cases of animal abuse.

Find and implement solutions to address animal welfare concerns in housing systems, painful procedures and euthanasia or slaughter.
"Walmart will not tolerate animal abuse, supports the globally recognized Five Freedoms of animal welfare and is committed to working with supply chain partners in order to implement practices consistent with those five freedoms," according to the position statement for Walmart USA and Sam's Club USA.
These Five Freedoms are:
Freedom from hunger and thirst – by providing ready access to fresh water and a diet to maintain full health and vigor.

Freedom from discomfort – by providing appropriate environment including shelter and a comfortable resting area.

Freedom from pain, injury or disease – by ensuring prevention or rapid diagnosis and treatment.

Freedom to express normal behavior – by providing sufficient space, proper facilities and company of the animal's own kind.

Freedom from fear and distress – by ensuring conditions and treatment which avoid mental suffering.
Response from the cattle side of the fence has been muted so far. After all, cattle producers already address these Five Freedoms through common sense animal husbandry practices learned across generations by working with Mother Nature.
The one area that should cause some squirming is painful procedures and pain control.
In a separate document—"Position on Farm Animal Welfare - Sustainable Products at Walmart and Sam's Club"—Walmart says it is asking its suppliers to find and implement solutions to address animal welfare concerns including, "…Painful procedures where avoidable or without pain management (for example, tail docking, de-horning and castration)..."
Incidentally, when it comes to pain management, the Walmart statement didn't mention the fact that an analgesic has yet to be approved for use in beef cattle by the Food and Drug Administration (FDA).
General news media seemed to think the announcement was a big deal, some reports even suggesting Walmart's size and sway in the retail marketplace make their position a game changer. There are certainly plenty of examples that Walmart wants ultimately to set industry standards in areas like packaging and inventory control.
Activist groups seemed to generally applaud the Walmart announcement, then yammer on about the positions representing suggestions rather than mandates with concrete deadlines.
"These positions are not time-bound, says Kevin Gardner, Walmart senior director, global responsibility communications. "Our positions are not time-bound and are not mandatory guidance to our suppliers, but we have many examples of similar productive collaborations with our suppliers that has resulted in positive change across many categories." 
The same goes for Walmart's position on the responsible use of antibiotics in farm animals.
Among their requests, Walmart asks suppliers to adopt and implement the "Judicious Use Principles of Antimicrobial Use" guidelines from the American Veterinary Medical Association (AVMA). That includes accurate recordkeeping, veterinary oversight, and limiting antimicrobial treatment to animals that are ill or at risk.
Walmart also mentions adoption and implementation of FDA's "Voluntary Guidance for Industry #209" in their own operations and their industry producer programs.
Both are in keeping with what cattle producers are already doing or preparing for.
The other thing that has producers wondering is Walmart's mention of reporting. In the case of animal welfare, Walmart is asking suppliers to promote transparency by providing progress reports to Walmart and publicly reporting against their own corporate animal welfare position on annual basis.
In the case of antibiotic use, they're asking producers to promote transparency by providing a report on antibiotics management to Walmart and publicly report antibiotic use on an annual basis.
Gardner mentioned that several Walmart suppliers are already doing this on their company websites. By the way, I asked for a definition of supplier—the best I could come up with is anyone having anything to do with producing the beef that Walmart USA or Sam's Club USA ends up procuring.
Reading between the lines, programs like Tyson's FarmCheck program may already fill the bill of compliance for this non-mandate. FarmCheck is focused on feedlots selling cattle to Tyson and includes third-party audits.
"I'd like to emphasize again that our requests in these positions are not time-bound, and we want to collaborate with our suppliers to drive innovation in these areas," Gardner says.
"Our customers want to know more about how their food is grown and raised, and where it comes from. As the nation's largest grocer, Walmart is committed to using our strengths to drive transparency and improvement across the supply chain," says Kathleen McLaughlin, president of the Walmart Foundation and senior vice president of Walmart sustainability.
You might also like:
Q&A: Nutrition author says dietary recommendations are shockingly unscientific
Don't bid away future profits by overpaying for cows
Pricklypear control helps replenish pastures
6 steps to low-input cow herd feeding
Subscribe to Our Newsletters
BEEF Magazine is the source for beef production, management and market news.
You May Also Like
---