Temple Grandin: LFTB Underscores Transparency Need
Temple Grandin: LFTB Underscores Transparency Need
Temple Grandin says the LFTB debacle is another example of the risk that livestock agriculture runs by not being more transparent.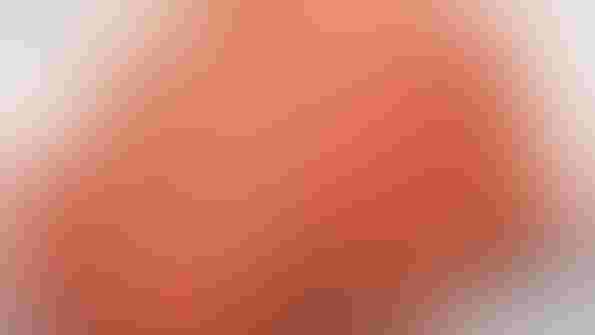 The beef industry can easily make the case that "pink" (as in pink slime, or lean finely textured beef (LFTB)), is "green," says Temple Grandin, the world-renowned animal handling expert and animal behaviorist. She called this week to chat and check on the status of an article on cow behavior that's coming up in our July issue. Our conversation touched on a few topics but none animated her as much as the recent debacle over LFTB.
As anyone who wasn't locked up in isolation in March is aware, a couple of sensational reports on network television primed a consumer frenzy over LFTB, with the misinformation further stoked by social media. The campaign spurred several large retail chains to scurry from LFTB, which resulted in the temporary, and then permanent, closure of three of four manufacturing plants owned by Beef Products, Inc. (BPI), the primary manufacturer of LFTB. In the end, more than 600 workers lost their jobs.
Grandin says the LFTB debacle is another example of the risk that livestock agriculture runs by not being more transparent.
"We have to stop covering up and just show what we do," she says. "This LFTB process had been around for 20 years, but it surprised people, even after 20 years, and people don't like surprises."
She believes LFTB is easily defensible in both safety and sustainability grounds, and the situation is recoverable.
"Pink is actually green – as in sustainable – and I would stress heavily to people that, by not using the process, we are essentially wasting 15-20 lbs./animal of lean beef protein. And we need to stress the per-animal basis because people can relate to it better than they can grasp 'millions of pounds.' Consumers can understand that you're talking 15-20 lbs./animal of lean protein that is just being thrown in the garbage. That's wasting food and they can understand that is wrong," she says.
Grandin says she'd carefully explain that before the process was invented, such trimmings went into rendering, thus wasting 15-20 lbs. of lean beef protein on every animal.
"And I'd put this in the context of wasted animals. For instance, 15-20 lbs./animal on a daily slaughter of 5,000 animals in one plant would probably amount to 75,000 lbs. of beef on the low end. I'd convert that to an equivalent number of finished steers and show that number of good-looking steers in a picture and say, 'these animals are being wasted by not using this process.' I would tell everyone, everywhere, anyway I could, that it's a sin to throw away this amount of lean beef protein. People don't like food being wasted. We need to promote the notion that 'pink is green.'"
She says BPI should show people exactly how the plant works. "If someone put me in charge, I'd get a video of how the whole entire plant works, and blast it all over the Internet. I'd show how the trimmings are collected, demonstrate that these aren't floor sweepings or anything like that, but good lean beef protein."
She says she would also publicize the cleanliness of such facilities. "These are gorgeous facilities, all stainless steel, that are meticulously cleaned. People don't understand that, every night, the facilities are cleaned so thoroughly with detergents that you could eat off the floor. That's how clean they get the plant. And that applies to the slaughter floor, the fab floor and where they make the beef protein product," she says.
She says there's a lesson in the LFTB experience for producers, as well.
"Producers should be putting up lots of YouTube videos showing what they do on their ranch, like birthing a calf, fixing fence, handling cattle, checking cattle, feeding cattle. I find the public is fascinated by ordinary stuff, things like front-end loaders and feed wagons. People find that stuff interesting. We need to be just showing regular stuff," she says.
"We don't have to communicate with, or win over, the radicals. We want to communicate with John Q normal public who is just curious about a lot of things and is looking for information.
"I'm really at the point where I just want to have a glass plant and show everything electronically. Unless you have a patented process still under protection, the only thing that should be kept secret is customer lists and pricing information," she says.
Subscribe to Our Newsletters
BEEF Magazine is the source for beef production, management and market news.
You May Also Like
---