Texas A&M pushes back against Harvard's anti-beef campaign
Texas A&M pushes back against Harvard's anti-beef campaign
Texas A&M Chancellor calls for Harvard to correct an "unethical" smear campaign following a study, which said there is no need to "cut down on red meat."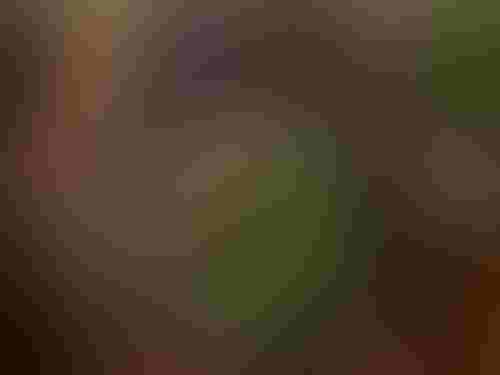 Last year, the Annals of Internal Medicine published a study conducted by Texas A&M researchers that declared there's "no need to cut down on red and processed meat for health reasons."
The research was done by researchers at Dalhousie University and McMaster University.
According to a previously published article on BEEF, "Dr. Bradley Johnston, corresponding author on the reviews and guideline and an associate professor of community health and epidemiology at Dalhousie University, said the research team realizes that its findings are contrary to many current nutritional guidelines.
"'This is not just another study on red and processed meat but a series of high-quality, systematic reviews, resulting in recommendations we think are far more transparent, robust and reliable,' he said."
READ: No need to cut back on red, processed meat
Following the publication of the controversial study, it was not surprising to see dietitians, nutrition and health professionals lose their minds. After all, their entire life's work and their reputations are now on the line. They've spent decades pushing a "rainbow" of foods while recommending that folks avoid red meat, and this study completely defies that advice and gives people permission to enjoy beef without the guilt.
Yet, the pushback was more than just public criticism.
Dr. Walter Willett, primary author of the EAT-Lancet Commission, which you may recall suggests we cut our meat consumption by 90%, along with Dr. Frank Hu, both Harvard faculty members, worked to discredit the research, saying that it was funded in part by the beef industry because Johnston received grants from Texas A&M's AgriLife Extension service.
This is hypocritical, to say the least, because these two Harvard professors are linked to food companies currently promoting plant-based alternatives to red meat. Specifically, they serve as directors on the board for the True Health Initiative (THI).
READ: GREAT NEWS! New research shows anti-beef science is all wrong
Now Texas A&M is calling them out on this hypocrisy.
According to a recent article published in The Dallas Morning News, Texas A&M Chancellor John Sharp wrote a searing letter condemning the Harvard faculty for the smear campaign following the publication of this study.
"Their actions, as described in a recent JAMA article, are unethical, distort the results of important scientific research, and, in our opinion, are false and harmful to Texas A&M University and its faculty," Sharp said in his letter to Harvard University President Lawrence S. Bacow. "These are serious matters that undermine the values espoused by your institution and must be corrected immediately."
Recapping Sharp's letter, the Dallas Morning News reports, "Sharp said Willett and Hu 'mischaracterized scientific research and falsely accused Texas A&M scientists of selling out to industry interests' and called for a 'serious assessment by Harvard of its affiliation with THI.'
"'Texas A&M asks that Harvard join us for a purely scientific approach to nutrition for the sake of public health and public trust and reject the politics and unethical actions of THI that have sought to discredit science and interfere in the scientific process,'" he said in the letter.
What's more, Rita Rubin for the American Medical Association, lays out the entire controversy in a recent article titled, "Backlash over meat dietary recommendations raises concerns about corporate ties to nutrition scientists."
Rubin writes, "It's almost unheard of for medical journals to get blowback for studies before the data are published. But that's what happened to the Annals of Internal Medicine last fall as editors were about to post several studies showing that the evidence linking red meat consumption with cardiovascular disease and cancer is too weak to recommend that adults eat less of it.
"Annals Editor-in-Chief Christine Laine, MD, MPH, saw her inbox flooded with roughly 2,000 emails—most bore the same message, apparently generated by a bot—in a half hour. Laine's inbox had to be shut down, she said.
"Not only was the volume unprecedented in her decade at the helm of the respected journal, the tone of the emails was particularly caustic.
"'We've published a lot on firearm injury prevention,' Laine said. 'The response from the NRA (National Rifle Association) was less vitriolic than the response from the THI.'"
Clearly, this is just the tip of the iceberg. There are powerful forces out there that will stop at nothing to end animal agriculture and abolish meat, dairy and eggs from the dinner table, and I think the first step we as producers need to take is share the original study as far and widely as we can.
Read the report by clicking here.
The opinions of Amanda Radke are not necessarily those of beefmagazine.com or Farm Progress.
Subscribe to Our Newsletters
BEEF Magazine is the source for beef production, management and market news.
You May Also Like
---