Thank you and farewell
Thank you and farewell
Burke wraps up his tenure as BEEF's expert on just about everything related to a cow with more of his wisdom.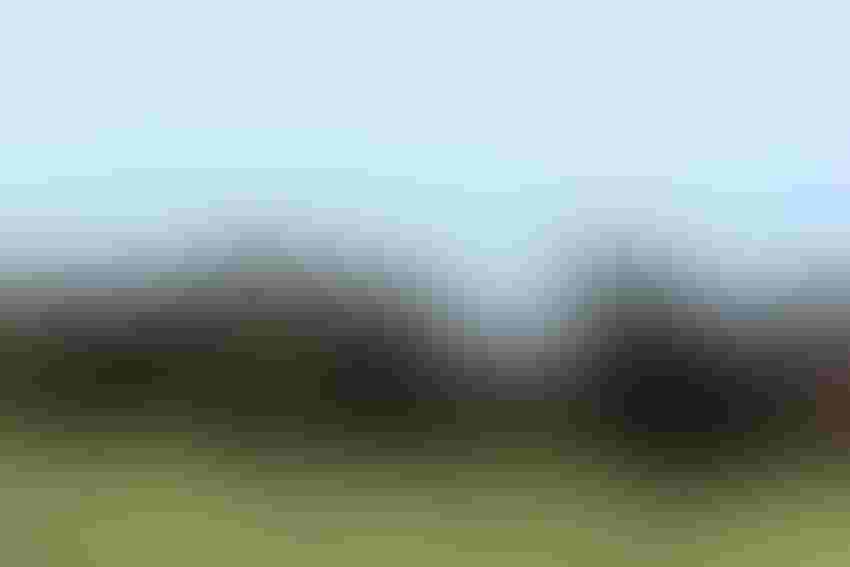 Throughout my 10 years of articles and many talks which many of you have heard, I have emphasized several practices that will help most ranchers improve profitability. Thus, this is a continuation of last month's article.
Enterprise selection. I am excluding non-cattle enterprises for this discussion even though they might be very important to many ranches.
Cow-calf. This works best when you have very good feed quality from calving to weaning, have the ability to properly wean and precondition the calves, and can keep them to at least seven months of age. Some situations and marketing arrangements enable less stringent conditions.

Cow-calf-yearling. This works best if you are calving in late April, May or June and can leave the calves on the cows a long time—perhaps even until 10 months of age. Then they are easy to wean and continue on in the environment in which they were raised.
I like keeping my own calves as yearlings even if they don't meet all the criteria listed here. The yearlings give a lot of flexibility for drought planning and other circumstances. If your country is good for yearling gain, yearlings will usually convert grazed feed to dollars better than cow-calf pairs.
Stockers. Some ranches simply should not do cow-calf even though many try. If you have to feed four or more months a year—perhaps even less—you should consider dropping the cow-calf business, sell the haying equipment and run yearlings. The yearlings might be purchased or custom grazed for another owner. You might summer someone's replacement heifers.
Terminal or maternal. A big and very important decision is the choice between maternal and terminal matings. 
Forthe past 50 years most ranchers have been making terminal matings. The problem is that they have kept the heifer calves resulting from those terminal matings as replacement heifers. Result—bigger cows, lower stocking rates and reduced natural fertility. Fertility that is "fed in" rather than "bred in" is very expensive.
Maternal breeders should keep cow size and milk production moderate—maybe even small. Terminal breeders should buy replacement cows—never heifers—from selected maternal breeders who are producing good cows. 
Replacement cows—purchased or raised. Most small to moderate sized ranches in the U.S. should be buying replacement cows, mating those cows to terminal (high growth, good carcass) sires and selling every calf.
They can pay a good premium over cull cow prices and still be more profitable than the maternal breeders. Don't try to do both unless you have a very large ranch and can run at least two very big herds.
Trust me on this. I have done the arithmetic many times and have managed ranches doing both. The only way the maternal ranches will ever be as profitable as the terminal ranches is by developing a market for bred cows which can be sold at a nice premium over cull cow prices. For many terminal ranches that premium is an inexpensive substitute for heifer development costs.
Heifer Development. On most ranches, heifer development costs are too high.  For breeders choosing to be maternal breeders, the following ideas can be very helpful:
Don't spend much from weaning to breeding. Run them like dry wintered stockers on grazing and very little hay with appropriate protein supplementation—right amount, right time.

Expose most of your weaned heifer calves to bulls for a very short breeding season (24-30 days). The pregnant ones have passed the first test for becoming good cows. The opens will make good feeders. The open heifers should be a good profit center—often better than weaned calves.

If you are going to spend any extra money on heifer development, do it from the time she is diagnosed pregnant as a yearling until she is diagnosed pregnant as a two-year-old. You would much rather cull a yearling feeder heifer than a two-year-old heiferette.
I would not use genomic information to select prospective replacement heifers.  Expose them all. Economically, the ones that get pregnant in a short period are the ones you want. 
The heifers selected on genomic information will not all get pregnant in a very short breeding season even though they were "predicted" to be better. Those that get pregnant in the first cycle are simply better economically than those that get pregnant later or don't breed at all. 
No matter what genomics say, the heifers that calve in a second cycle can never catch up to heifers that breed in the first cycle—about one less calf and 400 pounds in a lifetime when breeding in the second cycle. Let bulls and Mother Nature select the yearling heifers.
Cull the right cows—select the right bulls. Cow culling should be an economic activity. However, if you cull the right cows, you will be having a positive genetic effect on what the cow herd will become. 
You want cows that will require low inputs, calve early in your calving season, require no help from you except normal routine maintenance like immunizations, have good dispositions and produce very acceptable calves but probably not the biggest.
Because of "time value of money," you cull the cows that will not be profitable in the next year. Maternal breeders should try to sell most cows before they reach seven years of age to the terminal breeders. This can be win-win.
Maternal breeders should select bulls from dams that always calve in the first 25 days of calving. The bulls should show excellent growth and capacity in relationship to hip height at a year of age. Johann Zietsman calls this an 8 in 5—8 pounds of sugar in a 5-pound bag. 
Be cautious when pushing on growth EPDs for bulls. Make sure it doesn't drive female traits backward. For maternal breeders, the bull's main job is to produce cows that fit the environment and the breeder's management.
Terminal breeders can select bulls for growth and carcass. The advantage for terminal breeders, in addition to only owning cows that can wean a calf every year, is to get fast growing calves from moderate sized cows with moderate feed intakes.
Graze. Since I began writing these columns, I have placed heavy emphasis on grazing management. Throughout this time, I have become continually more enamored with grazing and the effect it has on soil health and all of the wonderful things that go along with it.
Every action we take on the soil surface with our animals, our machines and with chemicals has either a positive or negative effect—never neutral—on soil health.
If you want to reduce erosion and evaporation, increase moisture infiltration into the soil and moisture holding capacity, increase soil organic matter, increase biodiversity, increase livestock carrying capacity, reduce costs and increase profitability, learn the principles of soil health and begin to understand eco-system functions. 
This will prove to be an addictive habit that will provide much satisfaction, a better lifestyle and greater profitability. Many ranchers have been able to double their stocking rate and much more than double their profits. It isn't difficult to double, treble or quadruple a low profit which is typical of many ranches.
Managing for soil health, if done widely enough, can reverse desertification and move carbon from the atmosphere to the soil. The problem is that too many ranchers and farmers either don't understand the principles or don't want to. 
To increase personal and family satisfaction, begin a journey to learning the principles and then using practices that will improve soil health on your farm or ranch.
Finally, thanks to my readers for reading and sending many emails with kind compliments and requests for more information. BEEF will continue to maintain my BEEF magazine blog address, which provides access to all my articles since the beginning.  https://www.beefmagazine.com/blogger/burke-teichert
Best wishes to you all. Farewell. It's been a pleasure.
Teichert, a consultant on strategic planning for ranches, retired in 2010 as vice president and general manager of AgReserves, Inc. He resides in Orem, Utah. Contact him at [email protected]. The opinions of the author are not necessarily those of beefmagazine.com or Farm Progress.
Subscribe to Our Newsletters
BEEF Magazine is the source for beef production, management and market news.
You May Also Like
---