The beef business in an era of uncertainty
The beef business in an era of uncertainty
With a late harvest, among a litany of other things, uncertainty continues to grip agriculture.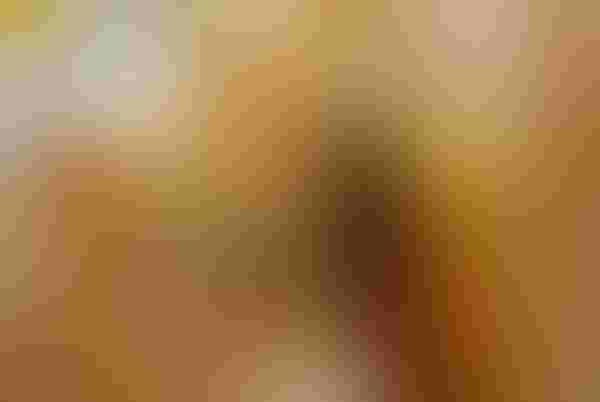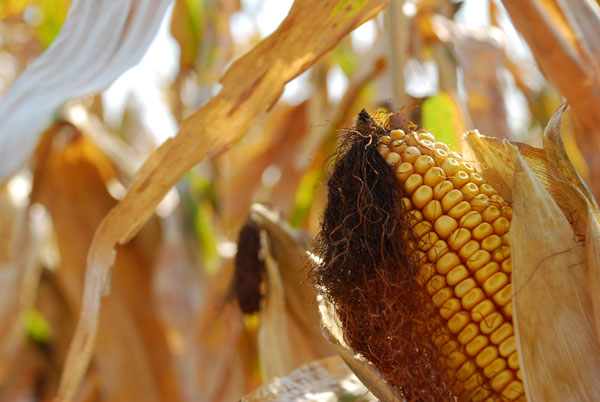 "Global trade tensions are ratcheting up as world economic growth slows. However, the new trade deal struck between the U.S. and Japan is a bright spot and will bolster U.S. agriculture's competitiveness into a key export destination."
So says Dan Kowalski, vice president of the Knowledge Exchange division at CoBank, in the bank's October Quarterly Rural Economic Review. But he says there is still plenty of uncertainty as we head into the last quarter of the year.
According to Cobank's report, the historically late-planted corn crop cast a long shadow through the third quarter with extremely volatile cash corn prices. "End users like ethanol producers and livestock feeders bid old-crop corn supplies higher in anticipation of a short harvest this fall, with prices falling back to levels seen prior to spring planting.
Related: Ellen DeGenerees, I hope you can see the heart of rural America
"Farmers continue to hold on to old-crop corn supplies in hopes that prices will recover in the months ahead on local supply shortages. But globally, grain stocks remain ample and are widely expected to dull any significant rallies in corn if harvest reports confirm a smaller-than-expected U.S. crop," the report continues.
I had the pleasure last month of giving presentations during Husker Harvest Days in Grand Island, Neb., on this very topic—how uncertainty in ag markets will play out. As an aside, it was my first time to attend the show. If you've not attended, I suggest you put it on your calendar for next year. It's a remarkable event.
My answer to how uncertainty in ag markets will play out is…I don't know. I do know that markets don't deal well with uncertainty and eventually will sort it out. But it will take some political resolutions, such as with China, for that to fully happen. And the U.S. and China will find resolution, because both sides have no other choice.
READ: Here's why you can be optimistic
Back to the corn crop. If last month's crop tours are any indication, and I think they are, we should have enough corn to go around. Here's a summary I gave during my presentations:
ProFarmer
Allendale
USDA
2018 Harvest (My estimates, based on what I could find. USDA makes it nearly impossible to find what you want on their websites)
We won't know for sure what we've got for a corn harvest until the combines stop rolling and grain is in the bin. In some places, that may not be until it freezes and the combines can run on the ice. So while this year's corn crop will be down about 4% from last years, according to USDA's estimates, we'll have enough quantity, but the quality may be less than in years past.
Related: Weather outlook: A mild fall may be in the making
What about cattle? "The already volatile U.S. animal protein markets have gotten even more so in the third quarter on nearly every front: feed costs, capacity disruptions, trade flows, political disruptions and the macro economic outlook. The impact of African Swine Fever on global pork supplies is just beginning to be felt in the U.S. animal protein sector," according to Cobank's report.
With that in mind, here are cattle price outlooks from the LMIC, the Livestock Marketing Information Center in Denver:
Fed Cattle, Five Area
750-pound feeders, Southern Plains
550-pound calves, Southern Plains
Clearly, there are regional differences in feeder and calf prices, but these give a benchmark for your 2020 planning.
"While prices have ridden a rollercoaster so far this year based on expectations, reality is now hitting. Trade volume is expanding and will begin to yield benefits to producers across the meat and poultry industries," the Cobank report says.
"The expanding trade volume, along with the signing of important trade agreements this summer with Japan and Mexico, will also aid in improving the sluggish level of trade flows so far this year. The new trade deal with Japan also lifts hopes of renewed exports, particularly for U.S. beef and pork."
We have plenty to look forward to in 2020. Let's get ready for a good year.
Subscribe to Our Newsletters
BEEF Magazine is the source for beef production, management and market news.
You May Also Like
---