The Beef Industry's Next Era Will Be Even Better; Prepare For It
The Beef Industry's Next Era Will Be Even Better; Prepare For It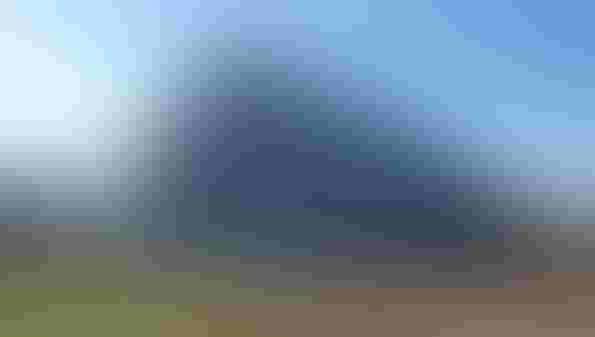 This morning I opened an email from a seedstock producer whose materials I always read because I consider him to be unequivocally the best marketer in our business. His message today contained his warnings about the coming return of lower prices and tough times in the beef business.
This breeder is in a unique position, as his cattle are most desirable in times of drought, low prices and high inputs. They're low-risk, low-reward cattle bred to fit the most extreme markets and environments. So perhaps it's somewhat understandable that he would be reminding people that tough times will return.
Meanwhile, others in the industry are justifiably pointing out that, while the cattle cycle has moderated but not gone away and Mother Nature will always be fickle, we have moved into new price levels. Thus, the new lows will be higher than the old lows. Again, this is a valid point.
But also valid is the point that today's environment won't last forever. I'm not talking about prices and moisture levels, as they will fluctuate as they always have. I'm talking about fundamental changes to our marketplace.
Our industry was drastically reshaped and downsized with the advent of ethanol subsidies, and the learning curve was fairly steep as the industry was forced to react. Yet, the industry adapted fairly well to this new environment.
It's an interesting phenomenon in our industry that the really revolutionary changes that substantially drive profitability are usually very subtle in how they're adopted. Value-based marketing was the buzzword 30 years ago, along with optimization. Yet, our industry is just now beginning to realize the value from all the changes that have occurred, and the rate of change in this area is accelerating even as it's become less of a top-of-mind concern for most producers.
We've had the preconditioning revolution, and weaned and preconditioned calves are now the norm. We've had the grid, instrument grading and branded-beef revolutions. We've had the age and source verification movements, and now we're seeing commercial entities and breed associations put products into the marketplace that document the genetics and value of those genetics. And the list goes on.
Subscribe now to Cow-Calf Weekly to get the latest industry research and information in your inbox every Friday!
Today, commercial cattle routinely do things that would have been revolutionary when this all started. I remember saying 30 years ago that we were striving to produce "80 x 80 and 5 x 5 cattle." That means 80% Choice, 80% Yield Grade (YG) 2s or better, and gaining 5 lbs./day and converting at a 5:1 ratio.
Economics haven't rewarded the YG 2s as much as we once thought. Thus, we don't see people actually feeding cattle to those compositional endpoints very often, but 5x5 cattle and 80% Choice are almost routine. In fact, so much so that 80% in the upper 2/3 of Choice is now closer to an industry goal, and we have producers now talking about "percent Prime" at levels previously unheard of.
The amount of product produced per cow and the efficiencies gained from a total systems approach compared to the past is almost mindboggling. You still see those in the industry who have a commodity mindset, who look at cows as interchangeable parts, and who talk about maximizing profits from an archaic silo-type mentality with no consideration for how profitable those cattle are in the context of an entire systems approach, but those producers are now the anomaly and not the norm.
You also can still find those who want to argue for big cows or little cows, etc., but they are like people arguing over whether Ford, Dodge or Chevy are better. Meanwhile, the average consumer is looking at hundreds of different models and determining the best for their particular circumstance.
From a cattle industry perspective, the rate of progress, especially in the genetic area, is accelerating. It is happening at a rate that the most profitable animals today will be average for profitability in a decade, and likely discounted beyond that time frame. That means even the most profitable operations will be in danger of being forced out of business if they aren't adapting new technologies, improved genetics, and new management strategies.
Looking back 20 years is fairly simple. We were just starting out, and we made some monumental mistakes along the way, but it is startling to see the changes that have occurred. The question we all need to ask ourselves over the next five years is how we can position ourselves for the demands and changes that are occurring today but are being obscured by the golden era of cattle production.
All eras come to an end. I think the next one will offer new players and even more opportunity. But even greater demands will be placed on managers, genetics and resources. Who would want it any other way?
The opinions of Troy Marshall are not necessarily those of Penton and the Farm Progress Group.
Other trending headlines:
Beef Demand Roars, Record Cattle Prices Projected Into 2015
Enjoy This --> Picture Perfect Summer Grazing Scenes From Readers
Grass-Fed Vs Grain-Fed Ground Beef | Are There Any Difference In Healthfulness?
How To Prevent & Treat Pinkeye In Cattle
100+ Photos Of Our Favorite Ranch Dogs
How Drones May Change Food Production From Pasture To Plate
Why Is Death Loss Increasing In Heavier Beef Cattle?
Readers Share Their Favorite State Fair Memories
Subscribe to Our Newsletters
BEEF Magazine is the source for beef production, management and market news.
You May Also Like
---