The Demise Of The American Angus Association Is Overstated
The Demise Of The American Angus Association Is Overstated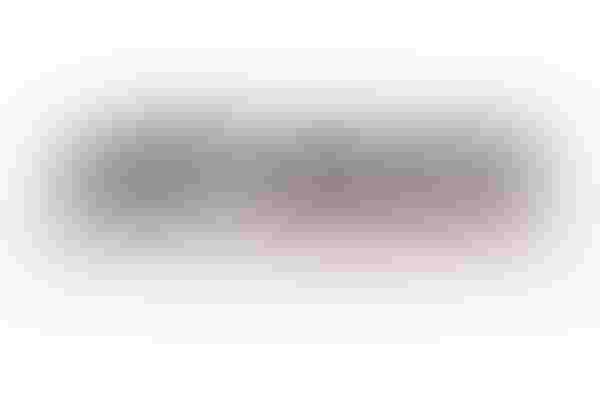 I've received many email messages recently from folks seeking insight into what's happening with the American Angus Association (AAA), which has been in minor internal turmoil recently. As an Angus breeder, I fully understand the depth of concern in my sector, but I was a little surprised that so many people outside of the seedstock business were taking such a keen interest in AAA events. 
I shouldn't be surprised. After all, AAA is arguably the most powerful organization in the cattle industry. It boasts a membership second only to that of the National Cattlemen's Beef Association, and its revenues of nearly $50 million aren't approached by any institutional type of organization. What's more, AAA's database is the world's largest, and perhaps the industry's most valuable asset. Plus, Certified Angus Beef ® (CAB) is the largest and premiere branded-beef program. Couple all that with one of the largest communications and outreach departments, and it's undeniable that AAA is a significant and powerful player in the beef industry.
Some feel that the internal divisions within AAA resemble previous internal wars in the wider beef industry. However, at AAA's annual convention last week, the organization and membership made it clear that any divisions are much smaller than the common vision and goals. Without question there was a fair share of "bad" politics from both sides, but in the end I saw leadership as well.
Here's an example: one particular candidate lost a hotly contested election, but upon taking the floor she spoke of democracy, unity, reaching across the aisle and moving forward. It was a very classy act. Democracy has a funny way of working even if it is a tortuous path to get there.
It will take time to heal the wounds exposed by the internal rift, but the majority of producers and delegates made it clear that it wasn't about victory or defeat between two opposing views. Differences are healthy and understandable, and the message sent was that it was time to once again move forward confidently and aggressively.  
The divisions were unfortunate but the agreement that exists and the similarities in vision were too much to endanger the organization. The votes were taken; in the end, it was not about victory of one view over another. It was recognition that the differences don't outweigh the ultimate goals.
Differences are healthy if they don't devour a relationship. I liken it to a marriage, where a fight breaks out, both are partially right and wrong, and things are said that shouldn't be. The hurt and resentment often takes time to overcome.
The fight has to be considered a negative, but if both parties emerge with a renewed commitment to the relationship in general, then the fight only has negative consequences in the short term. In the long term, it can strengthen the marriage – if both sides realize that the relationship is bigger than any differences, and they choose to move forward together.
The opinions of Troy Marshall are not necessarily those of beefmagazine.com and the Penton Agriculture Group.


 
You might also enjoy:
New Gallery: 70+ Photos From Home Is Where You Hang Your Hat
3 Steps To Negotiating A Great Cow Lease
Why You Must Act Now To Minimize Cold Stress On Cattle This Winter
How Bale Grazing Lets Cows Feed Themselves
15 Best Winter On The Ranch Photos
Meet Anne Burkholder, 2014 BEEF Trailblazer Award Winner
Whats The Best Breeding Weight For Beef Heifers?
Subscribe to Our Newsletters
BEEF Magazine is the source for beef production, management and market news.
You May Also Like
---