The great desk conspiracy: How a tom cat initiated my office clean up
The great desk conspiracy: How a tom cat initiated my office clean up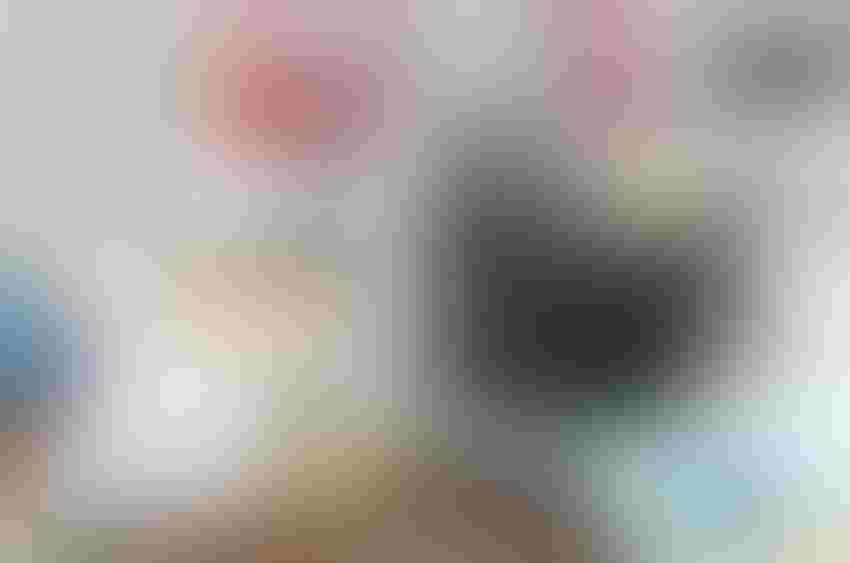 My ranch office is in the very back corner, while my wife's and ranch manager's are out front. To the untrained eye, it might appear that I have the quieter office or even the larger office, which indirectly confers some sort of special privilege or stature. I'm going to confess, however, that my office location was determined because I keep a terribly messy desk and it was the "bosses" desire to keep me out of the public eye. 
I've read countless books on time management and productivity that argue quite persuasively that a tidy desk and tidy mind are correlated and that a clean desk is critical to efficiency. I have set out several times to clean it off entirely, to maintain only one project out at a time and I have gone as far as creating in and out boxes, filing systems, etc., all designed to keep my desk cleaner.
Habits, though, are terribly tough to change and I'm a pile person. Clutter has a way of catching up with my desk. I tend to have a pile for every project and, my wife would argue, an inordinate amount of unfinished projects.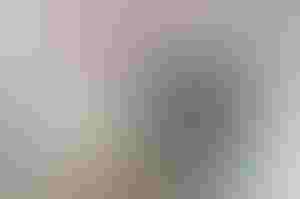 Photo by: thodonal / ThinkStock
The last couple of weeks have been worse than usual. Then it happened—I noticed a rancid smell. I hauled out the garbage and shuffled things around, but couldn't locate the source of the offending odor. I thought it must be a dead mouse or something of the sort, so I went through every drawer and looked behind every book case, but with no success. I even thought it might be in the attic and climbed up through the 2-foot hole in our mud room—a task that only men under the age of 45 should attempt—but with no success. 
As the smell began to ferment and grow, I started to get desperate. Then a childhood memory sparked some recognition; we had a tom cat when I was little that developed bladder control issues and it dawned on me what the smell was. My daughter has a tom cat that loves sneaking through any open door. 
One would think that knowing the cause would have made it easier to detect the source, but it didn't. We mopped the floors and we hauled my desk chair out, all to no avail. Then I picked up the calving book and the odor brought tears to my eyes. The bugger had sprayed nearly every pile on my desk! 
My wife couldn't keep from laughing as every pile had to be dealt with. Papers I need long term are now bathed in Febreze and stored in Ziploc bags. The calving book seemed like it took a direct hit and I'm thinking I may have to go outside to enter the information on the remaining calves. I haven't tried to see if I can turn the pages while keeping it inside a large Ziploc bag, but it's tempting.
Living on a ranch, I've smelled lots of things and one tends to get used to them. But this was a stench that seemed to grow more powerful over time. My daughter loves that cat, and thus I will not act on some of the more devious thoughts that crossed my mind. My wife has made several comments about learning what it takes to get me to clean my office. I've noticed the uncharacteristic glee at watching me sort through piles of papers with rubber gloves and a surgeon's mask on. 
Needless to say, my desk is now clean. And for the first time in my life, I have allowed scented candles to be burned in my office. I put up hazardous chemical spill tape across my office door, as I'm not sure which smell would be more disconcerting for the typical rancher, cat urine or potpourri and scented candles. I hauled in a sweaty saddle blanket and a pair of manure-covered boots and put them in the corner. Hopefully, in a few days we will have found the right balance and my office will no longer be an assault to the olfactory nerves. 
I'm not saying my wife orchestrated the attack on my desk, but I get the sense that she wished she had. 
You might also like:
3 non-traditional feedstuff options to consider for your cow herd
Picture perfect summer grazing scenes from readers
Stocker index prices stocker calves more precisely
3 ways to improve next year's grazing today
7 U.S. cattle operations honored for stewardship efforts
Subscribe to Our Newsletters
BEEF Magazine is the source for beef production, management and market news.
You May Also Like
---