The power of profit for your ranch
The power of profit for your ranch
Money is the fuel for your business, but how you look at this tool can guide your future.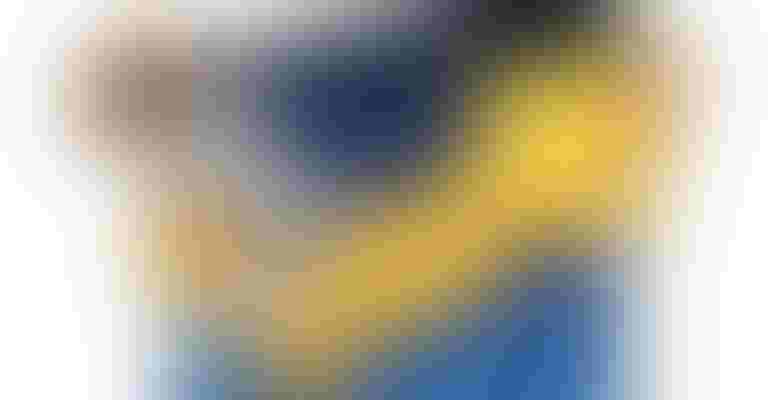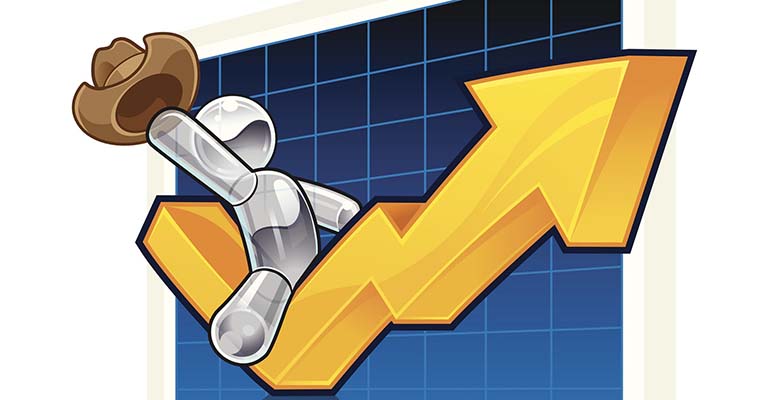 Watch each Friday for Doug Ferguson's Market Intel blog on Beef Producer and BEEF magazine.
vectorbomb-ThinkstockPhotos
Why do we want a profit? Simply put we want money. More accurately than that we need money. Like it or not money will have more of an impact on our lives than just about any other commodity.
One of the reasons the sell/buy marketing I teach at my schools works is because it is in harmony with the seven natural laws of the universe. One of those laws is the law of Cause and Effect. Money will always remain the affect and refuse to replace us as the cause. This means we and we alone are responsible for profits.
Money is part of the base of the inventory triangle. It has always seemed strange to me that money is not discussed in marketing schools. Some have taught others how to have market literacy to make a profit and that's it. No one has really discussed money. In the marketing schools I teach now I discuss money.
Money will not serve the mind that cannot match it. If someone refuses to talk about money it is usually because they do not use their money to serve them but they work to serve money. Or put a different way they work for their money instead of putting their money to work for them.
Now back to the original question, why do we want a profit? Profit is the fuel that powers the economic engine of our business. When I attended Ranching for Profit school they asked the question "how much money do we want to make and what will we do with it?" They wanted us to get specific. This exercise forced us, or myself at least, to really think about that which I have never done before. I thing I have realized since then is that people with the prosperity consciousness tend to think about the next phase of their life and this will require money.
There are many days we wish we had two of ourselves so we can do all the things we want to get done in a day. If we have made some profits in our business, we have a tool that can serve us in this way. Money has the ability to expand our circle of influence beyond our physical presence.
Profit and influence
This is a shift in gears, but I want to tell this story because it really makes a point. One day my wife was grocery shopping. This little girl that knows my wife saw her and came up to talk to her. This little girl was visibly excited, and my wife asked her about it. The girl informed her that she was getting pancake for supper that night, it was a Friday. She told my wife she was going to have pancakes for lunch and supper on Saturday, and if there was enough pancake mix left over she would have them again on Sunday.
She told my wife they were at the store to get milk and eggs, which they had a voucher for, and they had a little money for syrup and a few other items. This little girl continued on that this was all possible because of received pancake mix and the vouchers in her backpack.
This sweet little girl was in the Back Pack Program, which is a program that sends food home in a back pack on the weekends for children who may not otherwise have food to eat on the weekend. This girl knew how the program worked informing my wife that its only possible because of the nice people who pull the backpacks together for the kids.
This really had an impact on my wife because she knows this kid. As a parent sometimes you see things like this happen and you can't help yourself and visualize your own kid in that situation. It also hit her because we donate money from our cattle operation to support a backpack for several children for the year.
Like I said money can enhance your circle of influence beyond your presence. I do not attend the fund raisers, nor do I volunteer to fill the backpacks with food. My wife and daughter have. The folks in charge of the program are very intentional about what they do with the money. When I donate to them I know it's handled responsibly and going to a great cause.
One thing that shocked me was learning that one in eight children in our local community is food insecure. Its alarming to me it's that high.
Another thing Ranching for Profit challenged us with is how does our operation benefit others. It's easy to think of when we think of buying other people's cattle or an improved grazing system that has a positive impact on life forms directly around it. Profit is the fuel the powers the economics of our business, what if we donate some of that fuel we earned to a great cause and help them power the economics of their cause?
People have copied things from this column since it began without giving me credit for it. I challenge you all to copy this idea and put it into practice, and when you do you deserve all the credit. I wish you all a profitable year and I would love to hear some stories about how you donate money to help improve someone else's life.
A view from the markets
I was busy this week teaching a sponsored marketing school, so I didn't get the opportunity to take in any auctions. All I could do this week is pull up weighted averages, which just isn't the same as being there, or taking part to get a feel for the market.
Looking at prices and weights it is clear the market was higher, especially on the lighter weight cattle. Another thing of note is the widening rollback between steers and heifers. One also can not overlook the turbulence that took place this week. Values of Gain was up and down throughout the spectrum and varied quite a bit from one auction to another. Geographical spreads became a big factor this week.
Another thing that I've been seeing develop in the southern markets that spread into the plains markets this week is leapfrog trades. This is where we can sell an animal and buy back a heavier one for less money. We can go to a sale right now with so much weight on our trailer and leave the sale with more weight on our trailer and some charity money in our pocket. These things are next to impossible to predict so we have to be ready, paying attention, to jump on the opportunity when it presents itself.
Weighted averages tell me that feeder bulls were 15-25 back, replacement quality heifers caught a 7 dollar premium. The one that's got me scratching my head is that unweaned cattle were 12-30 back. This is why it's hard to get a feel for the market from weighted averages. I am wondering if these were typos. Or is the market is really hammering bawlers that hard, which I find hard to believe because people have more gamble in them than that. Or was there something wrong with the cattle. I did see this on more than one market report, so it's something worth paying attention to.
Subscribe to Our Newsletters
BEEF Magazine is the source for beef production, management and market news.
You May Also Like
---