Tight Corn Stocks Add Market Uncertainty
Tight Corn Stocks Add Market Uncertainty
USDA lowered estimated corn production, supplies and stocks for the new crop year.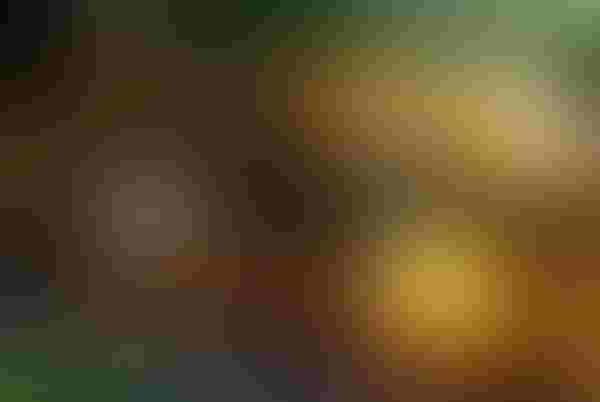 Anyone hoping for better than expected corn supplies was disappointed in Thursday's USDA Crop Production report and the monthly World Agriculture and Supply Demand Estimates (WASDE).

The season-average farm price for corn was lowered 10¢ on both ends of the range to $7.10 to $8.50/bu. But, that was based on early-season cash and futures prices, as well as prices available for forward delivery through early 2013.

Corn production for 2012-13 was lowered by 21 million bu. to 10.7 billion bu. which is 13% less than the prior year. And, that was with a revision upwards of 360,000 more acres harvested for grain. Average yield was lowered 0.8 bu./acre to 122.0 bu./acre. That's 25.2 bu./acre less than in 2011 and would be the lowest average yield since 1995.

Estimated corn supplies for 2012-13 were lowered by 214 million bu. Corn beginning stocks were lowered 193 million bu. Corn ending stocks for 2012-13 were lowered 114 million bu. to 619 million bu.

"We are facing a completely new era for the agricultural industry where, for the first time in history, feed production for 2013 will be lower than for 2012, and it is clear that efficiency in converting feed into food will be more critical to food companies than ever," said Aidan Connolly, Alltech vice president. 

Speaking in Rome at the Food and Agriculture Organization of the UN, Connolly presented results of the 2011 Alltech Feed Tonnage Survey which includes data from 128 countries.

Along with results from previous surveys, results suggest a steady increase in feed production year-on-year.

The 2012 survey, due to be published soon and covering more than 130 countries, is expected to show a further increase. For 2013, however, Connolly, predicts a contraction driven by:
Continued global recession affecting protein consumption

The conversion of large amounts of feed stocks and materials into biofuels

Reduced feed supply due to a global drought, specifically in the U.S.
"USDA did not change its estimated ethanol and feed demand from the September report. Feed use is still expected to be down 9% from the previous year while ethanol use is expected to be down 10%," say Steve Meyer and Len Steiner in Friday's CME Group Daily Livestock Report. "It remains to be seen if current corn prices are enough to force these kinds of cutbacks in livestock and energy demand for corn."
Subscribe to Our Newsletters
BEEF Magazine is the source for beef production, management and market news.
You May Also Like
---