Time is right to share beef's sustainability story
Time is right to share beef's sustainability story
National Cattlemen's Beef Association: Today's consumers are more open to beef's sustainability message than ever.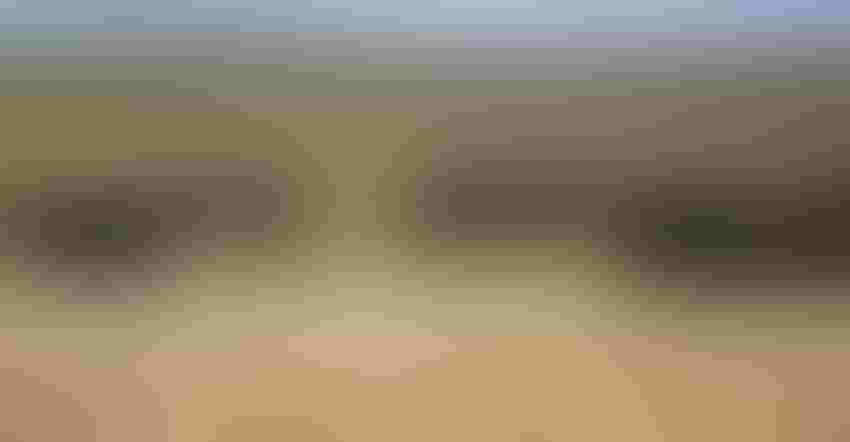 SUSTAINABLE BEEF: Consumers and policymakers are more interested than ever in beef's sustainability story, says Colin Woodall, NCBA CEO. He led the Beef Sustainability Forum during the Cattle Industry Convention on Feb. 3 in Houston. The forum informed cattle producers on the measures NCBA and industry partners are taking to educate consumers and policymakers on their sustainable production practices.
ucpage/Getty images
Cattle producers know you need to strike when the iron is hot. That applies to branding calves, as well as branding their sustainability messages.
"People want to see our story; they want to touch and feel our story," said Colin Woodall, National Cattlemen's Beef Association CEO. "And sustainability has given us that opportunity to do just that." From talk swirling about climate-smart agriculture on Capitol Hill to the increased consumer demand for more information about where their beef comes from and how it's produced, cattle producers are in a position to educate policymakers and consumers on all the great work done all along the chain to be the best stewards of the air, soil, water and the welfare of their animals, he added.
Woodall led the Beef Sustainability Forum at the 2022 Cattle Industry Convention and NCBA Trade Show on Feb. 3 in Houston. Following NCBA's rollout of its sustainability goals at the 2021 meeting in Nashville, Tenn., in 2021, Woodall told producers this effort is about opportunity.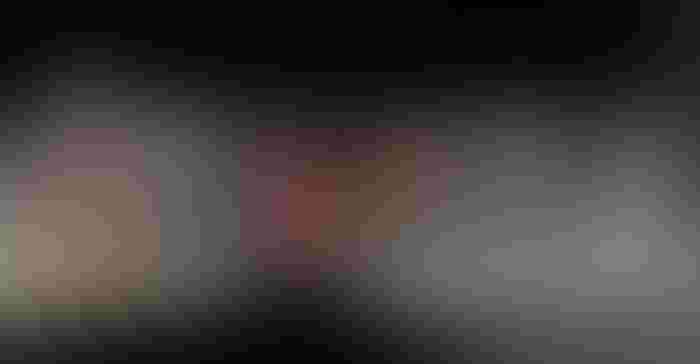 Jason Sawyer (left), associate professor and research scientist at the King Ranch Institute for Ranch Management; Steve Wooten, 2020 National Environmental Stewardship award winner and chairman of the U.S. Roundtable for Sustainable Beef; Shalene McNeill, director of nutrition science, health and wellness for NCBA; Chris Edgington, president, National Corn Growers Association; John Stika, president, Certified Angus Beef; and Colin Woodall, NCBA CEO.
"NCBA's engagement here, the reason why we moved forward with setting our goals, was to capitalize on that — not to add more burden to your operations," he said. "Not to add more bureaucratic red tape to your operations. Not to allow the government to put more rules and regulations on your operations."
The consumer
Mandy Carr, NCBA senior executive director of scientific affairs, said research gathered from consumer focus groups shows that there is an opportunity to reach about 47% of those neutral about beef's "sustainability." That's an opportunity to provide education about the definition of sustainability, and the methods the beef industry is taking to ensure it is improving sustainability on the social, environmental, economic and animal welfare fronts.
Carr said animal welfare is probably the most important question consumers want answered by cattle producers before they buy beef. Meanwhile, environmental topics are more pressing to media.
"I think we hear the most from media outlets that it is more about the environmental factors of greenhouse gasses and land and water," she said. It's not to say those aren't important, she added, just that the consumer is more concerned that the animal is well-cared-for before it is harvested.
The policymaker
Mary Thomas Hart is the NCBA environmental counsel in Washington, D.C. Her goal is to reach policymakers with education about beef's role in conservation and sustainability. "The United States has had the lowest greenhouse gas emissions per pound of beef of any country in the world since 1996," she said. "That's incredible. The last thing we need to do is implement regulations that get in the way of that productivity, because global beef demand isn't going away."
The House Agriculture Committee's first formal hearing on the conservation title focused on livestock sustainability goals, she said. NCBA testified that policymakers could best help cattle producers by providing technical assistance and voluntary, incentive-based programs for producers to choose to participate in. Going forward, as the next farm bill is written, NCBA is going to push for funding for land-grant universities to provide technical innovation research into grassland carbon sequestration, manure management or other practices that can boost beef's sustainability.
The investor
Businesses are moving toward net zero emissions standards, and the investment sector is taking notice. Larry Fink, chairman and CEO of BlackRock, wrote in his 2022 Letter to CEOs that climate risk is investment risk — in just two years, sustainable investments have reached $4 trillion. "This is just the beginning — the tectonic shift towards sustainable investing is still accelerating," he added. "Every company and every industry will be transformed by the transition to a net zero world. The question is, will you lead, or will you be led?"
Jeff Simmons, Elanco CEO, said his animal health company is taking note of this trend, which is why it's spinning out a new company called Athian. This startup company will certify, aggregate and monetize environmental reductions in the food system, to help the cattle industry capture and claim carbon credits earned through sustainability efforts.
John Stika, president of Certified Angus Beef, said CAB's customers want to embrace beef's sustainability story — not dictate the methodology.
"Not once have I sat across the table from a grocer or a food service distributor where they said, 'This is how you need to produce,'" he said. On the contrary, he continued, they ask how we produce cattle — and they want to embrace our story and make it their own.
The cattle producer
Steve Wooten is the chairman of the U.S. Roundtable for Sustainable Beef. His family has raised beef in Colorado on the Beatty Canyon Ranch for generations. He shared some wisdom from his uncle.
"There are some things you do that make the business work, make the business profit," he said. "And there are some things you do that keep you in the business." Wooten said for his family, it doesn't matter who started the conversation around the issue — environmentalists or consumers — the point is, they're taking a stand and working to embrace sustainability on their ranch.
"Can we find profitability?" he asked. "Maybe. But if we don't embrace this, if we do not meet this challenge and take this on, we will be out of the business and definitely out of profitability."
Subscribe to Our Newsletters
BEEF Magazine is the source for beef production, management and market news.
You May Also Like
---