Top five social media tips
Top five social media tips
With Black Friday and Small Business Saturday coming up, many companies will be making their first forays into social media.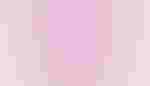 With Black Friday and Small Business Saturday coming up, many companies will be making their first forays into social media during the most popular shopping day of the season. For many retailers both online and off, these days can make or break their entire season. So it stands to reason that this is not the day to try out new social media strategy. You want to make sure your team is prepared for the onslaught.
The average user believes that any interaction that you have with social media on behalf of a company should be answered within 60 minutes. Do you have a plan in place that allows for that kind of coverage? If you don't, you may risk alienating hundreds of customers if someone chooses to publically complain about your lack of response.
Here are five tips to make sure your social media team is ready to weather the storm:
1. Answer every brand mention on your social channels:
95% of social media brand mentions go unanswered. These are great opportunities to engage with your community. If you don't engage you may lose their business. If consumers are saying positive things or asking questions, your social media team needs to respond. Your social and customer service teams should also be communicating with one another in order to ensure that all information is accurate.
2. Have a plan in place to deal with negative feedback:
Take a look at last year's comments, complaints, and criticisms and plan a variety of responses for each situation. If you are prepared you won't have to scramble to come up with responses. Be sure not to sound like a robot in your response.
3. Don't overdo it:
Use what you know works. Don't try to add things like Instagram or Twitter ads to your social media mix for the first time on Black Friday or Small Business Saturday. You'll already have enough to deal with.
4. Have a very clear staffing plan:
With sales starting as early as midnight on Thanksgiving it will be extremely important that you have the appropriate coverage during the weekend that follows. Set up a plan where people can work virtually to support your social media, but be sure to have regular staff check-ins in order to monitor what is going on.
5. Learn quickly:
Learn as much as you can. Make sure that you are collecting all best practices, mistakes, and surprises on Black Friday and Small Business Saturday from both your team and your competitors. You can re-use this data not only to plan for Cyber Monday but also for next year's holiday season.
If you stay focused and keep your team on the same page, you can make the most of social media on Black Friday and Small Business Saturday. You don't want a major gaffe that will wind up shared all over the internet. Be smart, be prepared, but most importantly, be available.
Posted by Nicole Reyhle. Contributed by Dave Regn from Stream Companies, a top award winning Philadelphia advertising agency specializing in result-driven strategies that drive sales. Learn more Streamcompanies.com.
Subscribe to Our Newsletters
BEEF Magazine is the source for beef production, management and market news.
You May Also Like
---