Trade update: USMCA stalled, China face-to-face talks possible
Trade update: USMCA stalled, China face-to-face talks possible
Recent moves by Chinese negotiators seem to indicate they're ready to do a deal.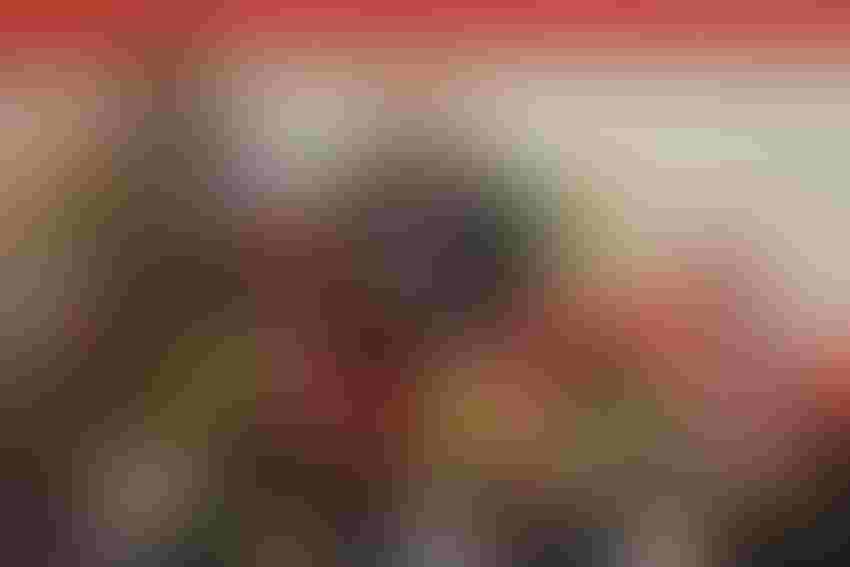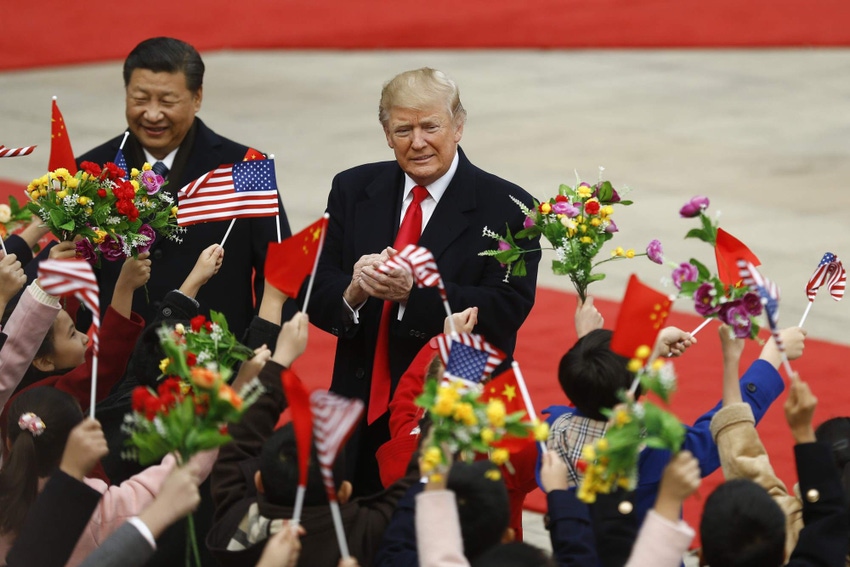 Thomas Peter-Pool/Getty Images
The rhetoric on trade goes 'round and 'round and where it stops, nobody knows. Or so it seems.
House Speaker Nancy Pelosi is now saying, contrary to a few days ago, that she doesn't know if there is time to get a vote on USMCA before the end of the year. However, she also had said if they got quick agreement with Lighthizer on enforcement issues, it might be possible.
After an hour-long meeting Thursday, U.S. Trade Representative Robert Lighthizer and the Democrats narrowed their differences but did not reach agreement, according to Democrat leaders. The labor unions and the Democrats are pushing for more enforcement to make sure wages rise in Mexico and to lessen the incentives for American companies to move operations south.
READ: As the world turns: Politics, trade and exports
Of course, given the crime and security issues alone in Mexico these days, it would seem unlikely for a big migration of companies now. Tax cuts for business and lessening regulation had to have helped bolster the case for staying put in the U.S.
But given that the Democrats have burned so many bridges with business, middle class and working class folks and agriculture, they are likely loath to offend the labor unions and lose their support and contributions, too.
Two developments on the U.S.-China front have occurred. China's point man on trade, Vice Premier Liu He, has invited Lighthizer and Treasury Secretary Steve Mnuchin to Beijing for a face-to-face meeting to try to get over the two countries' trade impasse. 
The U.S. is said to be reluctant to commit to a trip to Beijing unless China agrees to some commitments over intellectual property, forced technology transfer and agricultural commodity purchases. China wants to have the meeting before Thanksgiving.
That's a pretty quick scheduling feat for international leaders. Makes one wonder if maybe the Chinese are a little bit more receptive to a deal, as President Trump has claimed all along. 
China has recently cleared 13 new plants in Brazil to export pork to China and ended bans on U.S. poultry.  We haven't yet seen the latest export data from the U.S., after big shipments in July and August.
Related: China's pork production: Just how bad is it?
It is significant that apparently the Trump team is pushing to go into forced technology transfer in the phase one agreement. Only some aspects of intellectual property protection have been confirmed before. 
While China doesn't use the term "forced technology transfer" as a requirement to doing business in China, they have expressed willingness to discuss "market access" for foreign companies. Evidently, the Trump team is taking them up on that lead.
Interestingly, the same Chinese official who indicated the U.S. had agreed to roll back some tariffs and delayed others—strictly denied by President Trump—is the one who announced that China was hoping to get a meeting in Beijing. While the two sides have been communicating regularly by phone, getting agreement on an in-person meeting seems like progress.
Other officials in the Chinese government have expressed extreme displeasure with the resolution supporting the pre-democracy protest movement in Hong Kong passed by Congress. The resolution passed both the House and Senate but has not been signed by President Trump. 
So far, China seems to be handling its protesting of the resolution separately from the trade negotiations.  President Trump has expressed support for the Hong Kongers but also his support and friendship with China's President Xi Jinping.
Related: Update--Beef exports to Hong Kong, EU and China
In another trade related issue, the White House still hasn't tipped their hand on those 25% auto tariffs threatened by Nov. 11. Technically, his authority to do so under one law has now expired. But there is the possibility he could start the process to impose those tariffs under a different law's authority, the same one he has been using to impose tariffs on China's goods.
However, there is a theory that the best way to get foreign auto companies to invest and assemble more in the U.S. is to pass USMCA first. So the White House may be waiting to see how that process goes before imposing tariffs on EU autos and parts.  
In response to the tariff threats, the EU has been discussing increasing the investments in U.S. factories by foreign auto manufacturers. But the U.S. insistence on including agricultural access has stalled the official beginnings of talks. Changeovers in EU commissioners has not changed the dynamics as of yet.
Steve Dittmer is a longtime beef industry commentator and executive vice president of the Agribusiness Freedom Foundation.
Subscribe to Our Newsletters
BEEF Magazine is the source for beef production, management and market news.
You May Also Like
---