Trending Headlines: Beef at the center of climate change debates
Trending Headlines: Beef at the center of climate change debates
What is the future of beef when world leaders decide it's destroying the planet? That, and more awaits you, in this week's Trending Headlines.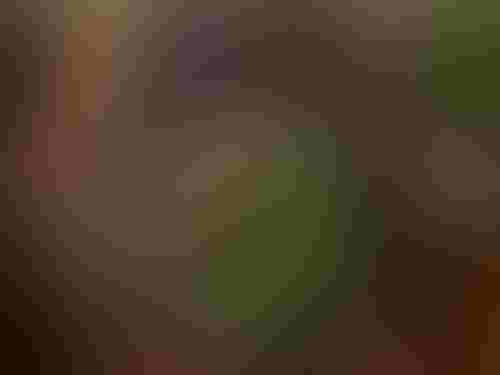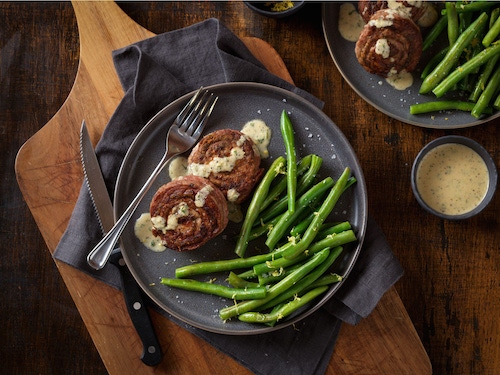 World leaders and leading experts, and I use those terms loosely, continue to have conversations about the future of human and planetary health. And no surprise, but beef cattle continues to be a target in these discussions.
Check out these headlines and know that it's time for every producer and every stakeholder to get involved in the future of agriculture. It means sharing our story, getting politically active, and doing our part to ensure beef remains on the plate and ranchers remain on the land.
These headlines remind us of the adage, "When someone tells you who they are, believe them." Leave your thoughts in the comments section.
1. Food Compass ranks foods for healthfulness & buries burgers
According to an article published in Study Finds, "Scientists have developed a new dietary guide, dubbed the "Food Compass," to help people make healthier eating choices. It profiles the nutrients of more than 8,000 foods and beverages and rates them as good or bad for you.
"The Food Compass focuses on 54 different nutritional characteristics linked to major chronic diseases. These factors can increase or reduce the risk of obesity, diabetes, cardiovascular problems, cancer, and malnutrition."
2. "Bidens climate plan aims to reduce methane emissions" by Matthew Daly for AP News
Per AP News, "The Biden administration on Tuesday launched a wide-ranging plan to reduce methane emissions, targeting a potent greenhouse gas that contributes significantly to global warming and packs a stronger short-term punch than even carbon dioxide.
"The plan was announced as President Joe Biden wraps up a two-day appearance at a United Nations climate summit in Glasgow, Scotland. Biden pledged during the summit to work with the European Union and dozens of other nations to reduce overall methane emissions worldwide by 30% by 2030.
"The centerpiece of U.S. actions is a long-awaited rule by the Environmental Protection Agency to tighten methane regulations for the oil and gas sector, as laid out in one of Biden's first executive orders."
3. "Cows and cars should not be conflated in climate change debates" by Daniel Merino for The Conversation
Merino writes, "With world leaders gathered for the COP26 summit in Glasgow, there is much talk of methane emissions and belching cows. The Global Methane Pledge, led by the US and EU and now with many country signatories, aims to reduce methane emissions by 30% by 2030. This is seen as a "quick win" to reduce global warming and will have major implications for livestock production.
"Livestock have become the villain of climate change. Some researchers claim that 14.5% of all human-derived emissions come from livestock, either directly or indirectly. There have been widespread calls for radical shifts in livestock production and diet globally to address climate chaos. But which livestock, where? As a new report, I co-authored argues, it is vitally important to differentiate between production systems."
4. "As COP26 convenes to discuss climate change, U.S. beef exports soar" by Ken Roberts for Forbes
Roberts reports, "As 20,000 to 25,000 world leaders and others interested in climate change descend on Glasgow, Scotland for the 26th annual United Nations "Conference of the Parties" — COP26 — the carbon footprint of the food they are served will be, quite literally, on the menu.
This, as the United States is on track to export more beef than ever before, according to my analysis of government data. The value of those exports has risen better than 70% since 2016, the year the Paris Climate Accord arose from COP21. That's more than three times the rate for all U.S. exports, which have advanced 19.14% in that time."
5. "Ireland would need to cull up to 1.3 million cattle to reach climate targets" by Lisa O'Carroll for The Guardian
"Up to 1.3 million cattle would have to be culled in Ireland to reach anticipated government targets for reducing greenhouse gases in the agriculture sector, a new report has concluded.
The debate over agriculture's role in reducing carbon emissions is a hugely controversial topic in Ireland, pitting Dublin against rural communities.
"The country, which does not have a significant manufacturing sector, has long relied on farming, alongside multinational investment, to drive its economy. Irish beef and dairy brands such as Kerrygold and Pilgrims Choice are among its most successful exports."
The opinions of Amanda Radke are not necessarily those of beefmagazine.com or Farm Progress.
Subscribe to Our Newsletters
BEEF Magazine is the source for beef production, management and market news.
You May Also Like
---