Trending Headlines: JBS fire, MCOOL, high meat prices & climate change
Trending Headlines: JBS fire, MCOOL, high meat prices & climate change
Covid investigations are underway in two packing plants. JBS set to reopen after a fire. And Congressmen propose mandatory country of origin labeling.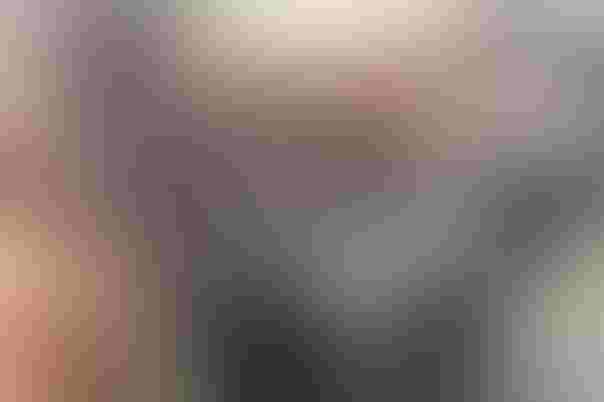 This week's roundup of Trending Headlines will raise an eyebrow or two. Check out what's going on with packing plants, politicians, and the battle over the dinner plate. Let me know what you think in the comments below!
1. "JBS plans to reopen Nebraska beef planet damaged in fire" by Tom Polansek for Reuters
According to Reuters, "JBS USA on Monday halted production at a Nebraska beef plant that slaughters about 5% of U.S. cattle due to a fire, but said the company expects to resume operations on Tuesday. The temporary closure highlighted concerns among U.S. lawmakers and ranchers that the United States is vulnerable to supply disruptions because a handful of meatpacking companies dominate the sector and rely on large plants to produce food."
2. "Cargill, National Beef targeted in House meatpacking Covid probe" by Megan U. Boyanton for Bloomberg Government
Boyanton writes, "Cargill Inc. and National Beef Packing Co. are targets of an investigation led by the House's No. 3 Democrat into Covid-19 outbreaks at major meatpacking plants. House Majority Whip Jim Clyburn (D-S.C.), the chairman of the Select Subcommittee on the Coronavirus Crisis, sent letters to the leaders of Cargill and National Beef Wednesday requesting information on employee infections and deaths, along with the number of those vaccinated."
3. "America's beef with climate change: How we can revolutionize the food industry and save the planet" by Sedef Koktenturk for The Hill
Koktenturk takes aim at beef and dairy writing, "America has every capability to launch climate moonshots and lead the U.N. Climate Summit, COP26 in November. Yes, the Biden Administration must commit to emission reductions as well as invest in technologies to decarbonize the planet with the innovative speed and fervor of the Space Race.
"Yet, while high-tech solutions like cellular agriculture are the future, stopping global warming starts with immediate action and awareness. 'Where's the beef?' if Americans and policymakers don't know that cows, food and agriculture are among the biggest contributors to global warming. Every consumer decision matters in the race against time. We need to address our obsession with beef and dairy for the U.S. to take up the mantle at COP26."
4. "High meat prices are helping fuel inflation, and a few big companies are being blamed" by Scott Horsley for NPR
"It's just outrageous. I can't even understand how people are supposed to be able to pay that kind of money for basic stuff like ground beef," says Adam Jones, who raises Angus cattle in northwest Kansas. "We're not talking about filet mignon. We're just talking about being able to make spaghetti or being able to make tacos."
5. "Bipartisan American Beef Labeling Act would reinstate mandatory country of origin labeling" from the office of Senator Cory Booker (D-NJ)
Per the press release, "U.S. Sens. Cory Booker (D-NJ), a member of the Senate Agriculture Committee, John Thune (R-S.D.), Jon Tester (D-Mont.), and Mike Rounds (R-S.D.) announced the American Beef Labeling Act, legislation that would reinstate mandatory country of origin labeling (MCOOL) for beef. This legislation, which will be formally introduced next week, would require the U.S. Trade Representative (USTR), in consultation with the U.S. Secretary of Agriculture, to develop a World Trade Organization-compliant means of reinstating MCOOL for beef within one year of enactment. USTR would have six months to develop a reinstatement plan followed by a six-month window to implement it. If USTR fails to reinstate MCOOL for beef within one year of enactment, it would automatically be reinstated for beef only."
The opinions of Amanda Radke are not necessarily those of beefmagazine.com or Farm Progress.
Subscribe to Our Newsletters
BEEF Magazine is the source for beef production, management and market news.
You May Also Like
---