Trending Headlines: Packing concentration, beef exports & cold storage
Trending Headlines: Packing concentration, beef exports & cold storage
The White House seeks to address concentration in the meat processing industry. Plus, what's new in beef exports and cold storage?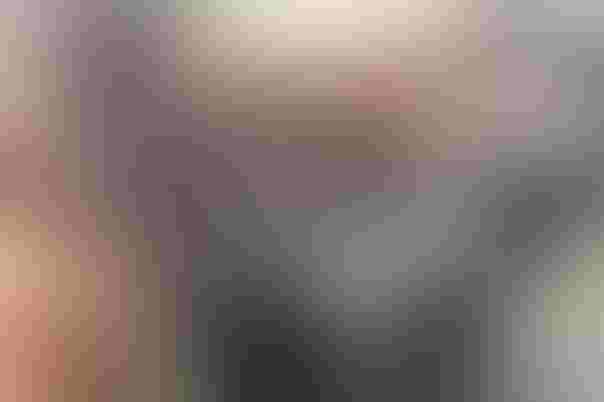 This week's roundup gives us a global perspective on the movements of the big players in the beef industry. Check out these headlines and let me know what you think.
1. "Beef giant Brazil halts China exports after confirming two mad cow disease cases" by Nayara Figueiredo for Reuters.
According to Reuters, "Brazil, the world's largest beef exporter, has suspended beef exports to its No. 1 customer China after confirming two cases of "atypical" mad cow disease in two separate domestic meat plants, the agriculture ministry. The suspension, which is part of an animal health pact agreed between China and Brazil and is designed to allow Beijing time to take stock of the problem, begins immediately, the ministry said in a statement. China will decide when to begin importing again, it added."
2. "Record value for July beef exports; Pork also strong" from U.S. Meat Export Federation.
Per USMEF, "U.S. beef exports set another new value record in July, according to data released by USDA and compiled by the U.S. Meat Export Federation (USMEF). July export value climbed 45% from a year ago to $939.1 million, while volume was the third largest of the post-BSE era at 122,743 metric tons (mt), up 14% year-over-year."
3. "Cold storage beef low as demand, price stays high" by KMALand.
KMALand reports, "Analysts are watching trends in the amount of beef in cold storage and what it might mean for beef prices and cattle markets. The latest monthly cold storage report, released in late August, showed beef in cold storage totaling 401.3 million pounds. Andrew Griffith, University of Tennessee ag economist, says this is the lowest amount in cold storage in a while."
4. "Addressing concentration in the meat processing industry to lower food prices for American families" by Brian Deese, Sameera Fazili, and Bharat Ramamurti for The White House.
According to the White House press release, "The President understands that families have been facing higher prices at the grocery store recently. Half of those recent increases are from meat prices—specifically, beef, pork, and poultry. While factors like increased consumer demand have played a role, the price increases are also driven by a lack of competition at a key bottleneck point in the meat supply chain: meat-processing.
"Just four large conglomerates control the majority of the market for each of these three products, and the data show that these companies have been raising prices while generating record profits during the pandemic. That's why the Biden-Harris Administration is taking bold action to enforce the antitrust laws, boost competition in meat-processing, and push back on pandemic profiteering that is hurting consumers, farmers, and ranchers across the country."
5. "Argentina restricts beef exports through October, seeking to halt inflation" by Maximilian Heath and Nicolás Misculin for the Star Tribune.
An excerpt from the article reads, "Argentina extended beef export restrictions until the end of October, stoking tensions with the powerful farm sector as the government seeks to bolster domestic meat supply to help contain rising food prices. The move comes months before key midterm elections, with center-left President Alberto Fernandez keen to avoid a sharp rise in the cost of beef in a country where families regularly gather to cook meat around the asado grill."
The opinions of Amanda Radke are not necessarily those of beefmagazine.com or Farm Progress.
Subscribe to Our Newsletters
BEEF Magazine is the source for beef production, management and market news.
You May Also Like
---