Trending Headlines: "Product of USA," PRIME Act & 30X30
Trending Headlines: "Product of USA," PRIME Act & 30X30
New developments in "cultivated beef," the PRIME Act, opportunities for local meat sellers, and Biden's plan to tighten rules on meat labeling.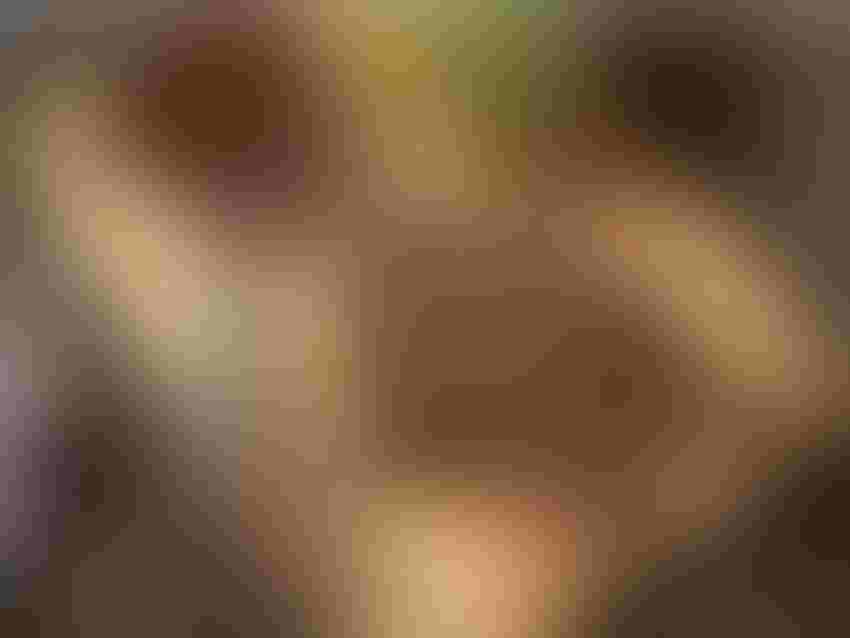 This week's Trending Headlines offers us a look at some movement in how meat is labeled, "right to repair" laws, the PRIME Act, 30X30, updates on "cultivated meat" and more.
"Biden seeks to lift limits on farmer deals with meat processors, tractor makers" by David Shepardson and Diane Bartz for Reuters
According to the article, "President Joe Biden wants to give U.S. farmers more power in negotiating the sale of livestock to big processors and in deciding who repairs their tractors, the White House said Tuesday.
"The executive order, expected within days, will also address such competitive issues as delayed airline baggage, cellphone company practices and Pentagon contracts, a source briefed on the matter told Reuters.
"The order would encourage the Federal Trade Commission to limit the ability of farm equipment manufacturers to prevent tractor owners from using independent repair shops or repairing their own equipment."
"Sens. Lee, King, and Paul Introduce PRIME Act" from U.S. Senator Mike Lee
Per the press release, "Sen. Mike Lee (R-UT) is happy to join Sens. Angus King (I-ME) and Rand Paul (R-KY) in introducing the Processing Revival and Intrastate Meat Exemption (PRIME) Act.  In addition to reviving the ability of local custom slaughterhouses to compete with large regional packers, this commonsense legislation moves to revive the ability of individual states to govern the commerce within their own borders."
"Current federal laws and regulations—designed for large regional packers—create insurmountable economic barriers that keep local outfits from competing in the market," said Sen. Lee. "By removing some of those barriers, local meat processors can rejoin local markets, processing backlogs can be alleviated, and meat prices at the local grocery store can stabilize."
"Montana ranchers build processing facility for donated and direct-market meat" featured on the American Farm Bureau Federation
An excerpt from the story reads, "What began as one rancher's effort to help meet his local food bank's 300% increase in demand last spring, has progressed to the development of the first federally inspected non-profit purchased and run meat processing facility in the country.
"When stay-at-home orders were put in place in Montana last March, many in rancher Matt Pierson's community of Livingston lost their jobs or were furloughed or laid off – leaving them struggling to feed their families. When Pierson learned of the skyrocketing demand at the local food bank, the fifth-generation rancher did what farmers and ranchers live to do: He figured out a way to feed people.
"Pierson asked fellow ranchers to donate cattle, raised money for processing costs and found processors that were willing to handle the donated livestock quickly. Pierson had no trouble finding generous producers or willing processors. Not long after he launched his effort via phone calls, e-mails and online requests, he started The Producer Partnership."
"Aleph Farms raises $100 million for cultivated beef rollout" by Bloomberg
Bloomberg reports, "Aleph Farms, a startup that grew meat in space and printed the world's first slaughter-free ribeye steak, has raised more than $100 million to bring its cultivated beef to the market as soon as next year.
"The Israeli company has completed a $105 million Series B funding round from investors led by Growth Fund of L Catterton and DisruptAD, it said in an emailed statement on Wednesday. The money will be used to commercialize its cultivated beef steaks, scale up manufacturing and expand the product range."
"Stop the 30X30 land grab" by Nebraska Governor Pete Ricketts for the New York Times
Governor Ricketts writes, "While private owners have successfully stewarded our land and water here in Nebraska, new leadership in the White House wants more federal control. On January 27th, President Joe Biden signed Executive Order 14008, which set a goal of conserving 30% of the nation's land and waters by 2030. This requires restricting a land area the size of the State of Nebraska every year, each year, for the next nine years, or in other words a land mass twice the size of Texas by 2030.
"This goal is especially radical given that the President has no constitutional authority to take action to conserve 30% of the land and water. This has raised a lot of questions about what the President intends to do. So far, he has not defined what he even means by "conservation." Aside from vague platitudes, he has not revealed how he intends to implement his plan.
"Here's what we do know. 30 x 30 will not only have major consequences for private property rights, but also for the state's tax base and economy. Unlike states in the western part of the country where there are already significant amounts of federally owned lands, 97% of land in Nebraska is privately owned. Federally owned land is not taxed, and restrictions will reduce our ability to develop it for agriculture, infrastructure, or businesses. If 30% of land in Nebraska is set aside for conservation, it will shift the property tax burden onto fewer farmers, ranchers, homeowners, and business owners. Right now, the federal government pays about $2.50 per acre on average in lieu of taxes on land it holds with conservation easements. Even if a land trust holds the conservation easement, the land's potential taxable value is still greatly reduced. This leaves fewer taxpayers to pay for schools, roads, bridges, and other services."
The opinions of Amanda Radke are not necessarily those of beefmagazine.com or Farm Progress.
Subscribe to Our Newsletters
BEEF Magazine is the source for beef production, management and market news.
You May Also Like
---