Trending Headlines: Virtual reality goggles & cultured meat
Trending Headlines: Virtual reality goggles & cultured meat
To my ranching friends — keep up the good fight because if we don't, it looks like we'll be eating lab slime — just as the elite have planned.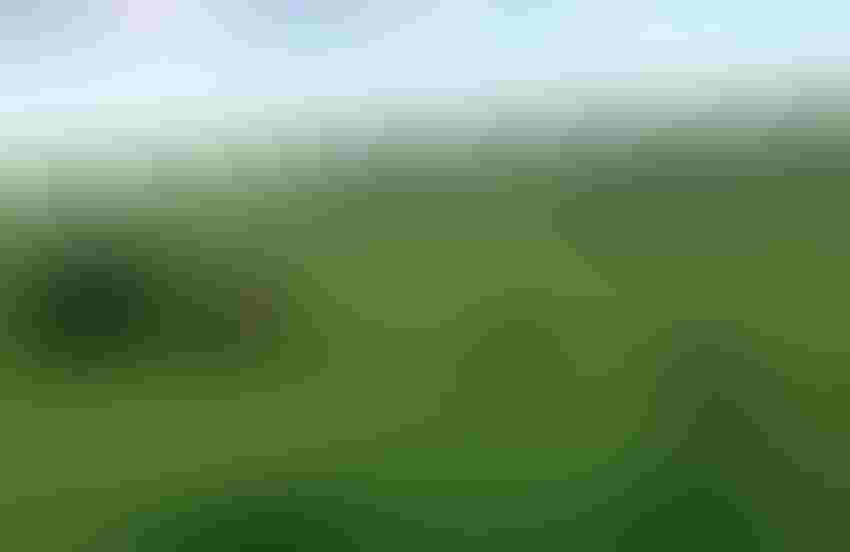 In this week's Trending Headlines, you will find a mixed bag of items that will raise the hair on the back of your neck, especially if you're a boots on the ground rancher paying attention to a culture that is saying, "We can do it better without you."
If the future of food is meat grown in a petri dish or a fictional life viewed from the lens of virtual reality goggles, let me be clear — I don't fit in that picture at all, and my guess is many of you reading this don't either.
Add in the stress of animal disease outbreaks around the country, increased food shortages due to infrastructure issues, and politicians who continue to be at odds with each other and only seem to make our problems worse instead of better, and you might be feeling worried and anxious about what is to come.
But let me state this plainly — innovation in food and agriculture may look sexy to Silicon Valley investors, but when our food supply continues to become less reliable and more expensive for everyday Americans, I predict that traditional agriculture, with food grown in the pasture and on the hoof, is about to become really trendy in the near future.
So keep doing what you do best, my fellow ranching friends. Keep tending to the land and your livestock. Keep converting sunshine and grass into nutrient-dense beef and life-enriching byproducts. Keep up the good fight, because if we don't, it looks like we'll be eating cricket powder and lab slime — just as the elite have planned.
I, for one, am optimistic about the future of beef because our product tastes great; our story is incredible; and our consumers love what we do! Even on the days when the outlook appears grim, don't you ever forget that beef is king!
On that note, check out the most recent headlines, and let me know what you think!
1. "Pasture eyes! Farmer gives his cows virtual reality goggles so they think they are outside and produce more milk" by the Daily Mail
According to the article, "A farmer has fitted his cooped-up cows with virtual reality goggles to make them think they are outside in summer pastures. Izzet Kocak has tried out the headsets on two of his cattle after a study suggested the pleasant scenes make the cows happier and produce more milk. And he told The Sun the method had produced some good results, with output increasing from 22 litres of 27 litres a day."
2. "China, Philippines suspend beef imports from Canada after BSE case" by Rod Nickel for Reuters
Nickel writes, "China and the Philippines have suspended imports of Canadian beef due to Canada's detection in December of a cow infected with bovine spongiform encephalopathy (BSE), a spokesperson for Canada's agriculture department said on Monday. The moves follow an import suspension by South Korea last month, after Canada reported its first BSE case in six years."
3. "While beef prices skyrocket, ranchers on the Western Slope aren't seeing the benefits" by Eliza Noe for Sky-Hi News
Per the article, "Americans are eating record amounts of beef, and the money that it's costing them has reached record highs, as well. The average cost of one pound of ground beef in Nov. 2021 (the latest available data from the U.S. Department of Labor Statistics) was up to $5.26. Just a year before, it was $4.59 — a 14.5% jump over the course of a year.
"The question of why prices of beef at the grocery store have risen is a complicated one, Green said. With rising costs across the board as a result of supply chain issues, labor shortages due to COVID-19 or higher prices set by processors, it's difficult to point to a single reason that consumers are paying more for meat."
4. "Cultured beef heads to US store shelves as meat industry hits crossroads" by Food Ingredients 1st
According to the report, "Cultured beef is set to finally hit the US market this year, in what developers say will bring 'real change' to the meat industry and its environmental impact. The announcement comes as the US administration is pledging $1 billion to lower soaring meat prices in the country and encourage market competition."
5. "Grocery stores still have empty shelves amid supply chain disruptions, omicron and winter storms" by Kelly Tyko for USA Today
Tyko writes, "The new year hasn't stopped ongoing food shortages. Shortages at grocery stores across the country have grown more acute in recent weeks as omicron continues to spread and winter storms have piled on to the supply chain struggles and labor shortages. The shortages being reported nationwide are widespread, impacting produce and meat as well as packaged goods such as cereal.
"While items are harder to find, many also cost more with rising inflation. The consumer price index umped 7% last year, the fastest pace since 1982, the Labor Department said Wednesday. That's up from 6.8% annually in November, which was also a nearly four-decade high."
The opinions of Amanda Radke are not necessarily those of beefmagazine.com or Farm Progress.
Subscribe to Our Newsletters
BEEF Magazine is the source for beef production, management and market news.
You May Also Like
---