Trump brings flexibility back to school lunches
Trump brings flexibility back to school lunches
The USDA loosens the rules on the nation's school lunch program, and the Dietary Guidelines for Americans committee is seeking public input.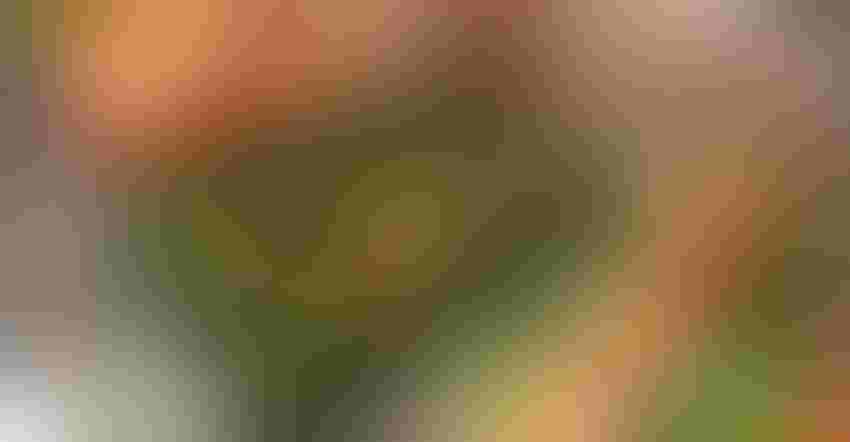 During the Obama Administration, the First Lady championed for healthier kids and healthier schools. Michelle Obama's "Let's Move" campaign, along with her initiative to overhaul the nation's school lunch program was met with mixed reviews.
On one hand, our nation is suffering from an obesity epidemic. According to the Centers for Disease Control and Prevention, 13.7 million children and adolescents (18.5% of all U.S. kids) are considered "obese," which is defined as a body mass index (BMI) at or above the 95th percentile.
On the other hand, with a push for more fruits and vegetables and less meat, dairy and eggs, the resulting menu plans really lost their appeal. Food waste became an issue for many schools, and opponents argued there was too much federal control. This meant state and local authorities had less influence on selecting a menu that best utilized locally-sourced ingredients and foods that kids actually enjoy eating!
When in doubt, I believe it's always better for states to maintain their power to make decisions that best reflect the interests of the local citizens. Anytime you apply a one-size-fits-all blanket approach from Washington, D.C., it ends up being costly, ineffective, inefficient and frankly, unliked, by individual communities.
Last week, I was pleased to see the USDA announcement of two new rules that would give schools more flexibility to serve meals to students that they will actually eat!
According to Liz Crampton for Politico, "One proposal, which is not yet published, would give schools more choices when deciding which fruits and vegetables to serve. The USDA said it also would make it 'simpler' to provide meat and meat alternatives It would also allow schools to offer lunch entrees a la carte, which is intended to reduce food waste."
The second rule makes changes to the summer lunch program.
Crampton writes, "Another rule seeks to make adjustments to the Summer Food Service Program. Under the changes, schools would also have ability to choose meal offerings and meal-times. Students would be allowed to take nonperishable foods off-site."
These rules expand upon 2018 changes implemented by the Trump Administration, which loosened the restrictions on sodium, reduced the whole grain requirements and brought back the beloved 1% flavored milk.
These changes directly impact not just the schools, but 30 million U.S. students and 2.6 million kids who utilize the summer food service program, as well.
I'm a fan of these changes because I'm already seeing the benefits of giving more local power to determine school lunch menus in my home state of South Dakota, where the Beef to School program is performing well in many schools across the state.
However, others are saying this is just a stab at the Obamas, particularly since this announcement was made (coincidentally or not) on the date of Michelle Obama's birthday.
Others are concerned if this will just result in kids eating more pizza and chicken nuggets and less fruits and vegetables, which may further escalate the obesity epidemic in our country.
There are a lot of different sides to this, but for me, I think this is a very positive step in the right direction. Let local schools and communities determine what's best for their kids and leave the government out of it. The deeply flawed Dietary Guidelines for Americans (DGA) should be proof enough that the government doesn't know best when it comes to our health and wellness.
And speaking of the DGA, The DGA committee will soon be traveling to Houston for a public meeting on the best ways to adjust the guidelines, which have been in place since the 1980s.
The Houston Chronicle shares the meeting date. If you plan to go, the committee will gather from 9 a.m. to 4:30 p.m. Jan. 23 and 24 at the USDA Agricultural Research Service Children's Nutrition Research Center, 1100 Bates Street, Houston, TX 77030. To RSVP, click here.
The opinions of Amanda Radke are not necessarily those of beefmagazine.com or Farm Progress.
Subscribe to Our Newsletters
BEEF Magazine is the source for beef production, management and market news.
You May Also Like
---