U.S. beef gaining access in Asia; work continues in Saudi Arabia
U.S. beef gaining access in Asia; work continues in Saudi Arabia
In spite of restrictions still in place from the 2003 BSE incident, U.S. beef is making a comeback.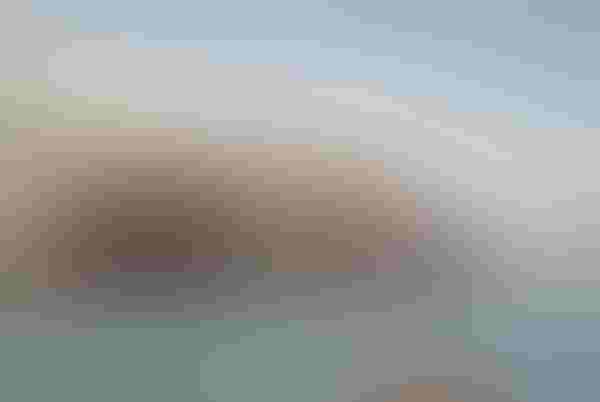 While few global markets have remained completely closed to U.S. beef since the December 2003 BSE case, BSE-related product and cattle age restrictions are still fairly common. However, the U.S. industry recently made further progress in eliminating more of these barriers, and U.S. beef has gained greater access to Vietnam and Singapore.
Vietnam removed all cattle age and product restrictions on U.S. beef and beef products, provided these items are derived from cattle slaughtered on or after March 27, 2015. With this change, the USDA Agricultural Marketing Service Export Verification (EV) program is no longer required for these products.
"U.S. packers and processors won't have to segregate over 30-month cattle from under 30-month cattle, so that reduces costs associated with serving this market by a pretty substantial margin," explains Travis Arp, U.S. Meat Export Federation (USMEF) technical services manager. "We also have some U.S. companies that specialize in processing over 30-month cattle that will now have access to Vietnam."
Subscribe now to Cow-Calf Weekly to get the latest industry research and information in your inbox every Friday!
Last year, U.S. beef and beef variety meat exports to Vietnam totaled 2,869 metric tons (mt) valued at $22.1 million. The market has gained momentum this year, with exports through April reaching nearly $10 million. Removal of cattle age and product restrictions is a positive development, especially in a market that is relatively price sensitive.
"It is encouraging whenever a trading partner removes BSE-related restrictions and grants full access to its market," says Thad Lively, USMEF senior vice president for trade access. "This indicates that the ongoing educational efforts of our U.S. trade officials are paying dividends, as well as the negligible BSE risk status granted to the U.S. by the World Organization for Animal Health (OIE) in May of 2013."

70+ photos showcasing all types of cattle nutrition
Readers share their favorite photos of cattle grazing or steers bellied up to the feedbunk. See reader favorite nutrition photos here.
Lively also notes that since Vietnam is a Trans-Pacific Partnership (TPP) participant, having access for a full range of beef products puts the U.S. industry in a better position to capitalize on any market access gains resulting from the TPP.
Singapore recently removed most – but not all – cattle age and product restrictions for U.S. beef. Some requirements unique to Singapore were maintained, so U.S. slaughter and processing establishments are required to leave their Singapore EV programs in place. Beef from cattle imported from Canada for direct slaughter in the U.S. can only be boneless cuts from animals less than 30 months of age, and beef from cattle imported from Mexico for direct slaughter in the U.S. remains ineligible. Though not related to BSE, Singapore also limits the use of pathogen reduction technologies (PRTs) to a greater degree than most other beef-importing countries.
Singapore is a small destination for U.S. beef, with exports in 2014 totaling 1,561 mt valued at just under $17 million, but it is a market of regional importance because culinary trends in Singapore carry significant influence in neighboring markets. Last year, Singapore's total beef imports were valued at $233 million, with Australia, Brazil and New Zealand being the leading suppliers.
While Singapore does not require halal certification for imported beef, halal beef is preferred by many of its importers and distributors. The country has a sizeable Muslim population and a growing number of tourists from the Middle East, so many foodservice outlets choose to serve halal beef to accommodate these customers.
China is the only major beef-importing country that still blocks all access of U.S. beef due to BSE, but other markets that remain closed since 2003 include Argentina, Australia, Brazil, Israel, Morocco and South Africa. Saudi Arabia reopened to U.S. beef in mid-2004, and developed into a $30-million-per-year market by 2011. But access to Saudi Arabia was lost again due to the BSE case detected in California in April 2012, and it remains closed to U.S. beef today.
Arp and Lively recently met with Saudi officials to discuss this situation, and feel the meeting was very productive.
"Resumption of U.S. beef exports to Saudi Arabia will require further technical discussions between the U.S. and Saudi governments, but a solution may be close at hand," Lively says. "Regaining access to all markets that still impose BSE-related restrictions is a top priority for the U.S. industry because it is essential to maintaining our ability to compete in the global marketplace. Moreover, Saudi Arabia was an important market for several U.S. companies, and they are certainly anxious for the opportunity to win back their customers."    
You might also like:
FDA releases final Veterinary Feed Directive rule on antibiotics
Ouch! Find out what Canada, Mexico want for COOL retaliation figures
Can ranching be sustainable without profits? Burke Teichert says no
Subscribe to Our Newsletters
BEEF Magazine is the source for beef production, management and market news.
You May Also Like
---