U.S. Beef Producer Optimism And Profit Potential Run High
U.S. Beef Producer Optimism And Profit Potential Run High
Producer optimism and profit potential are running high for 2012, though general economic concerns linger, reports Nevil Speer in the 2012 BEEF State of the Industry report.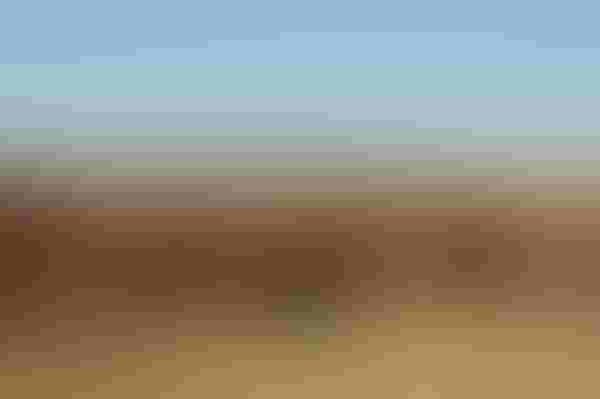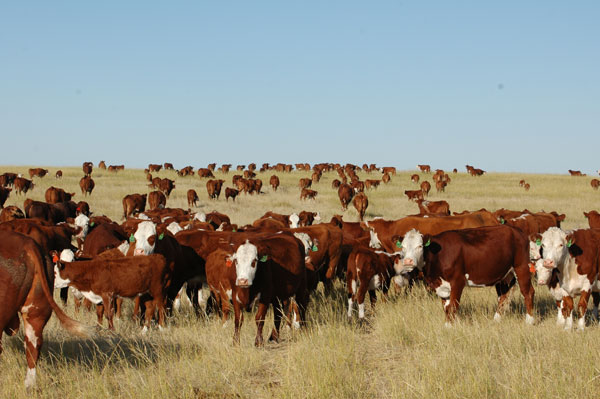 Beef producers began 2012 with a note of optimism. The fed market finished 2011 on a solidly positive note. That marks an upward surge lasting over two years (the most recent low was established in December 2009).

Accordingly, total revenue entering the producer segment is estimated to surpass $33 billion in 2011 – more than $6 billion ahead of 2010's nearly $27 billion. Meanwhile, the fed market's relative performance over the previous two years saw steer/heifer prices outpace the broader economy (as measured by the S&P 500) by 40%.
The year 2011 also witnessed ongoing liquidation in the cow-calf sector – much of it drought-induced and incentivized by strong cull prices. In fact, those forces combined to force the sale of 940,000 cows out of Texas and Oklahoma alone – a reduction of almost 14% and lowering the nation's cowherd below the 30-million-head mark at the end of 2011.
However, higher feeder cattle prices have provided cow-calf producers with significant profit opportunities in recent years. And market optimism, coupled with stabilization of moisture patterns in the U.S., has bolstered producer attitudes. Those trends have influenced the sector with a renewed bias toward expansion. For example, among producer attendees of the National Cattlemen's Beef Association Cattlemen's College in February 2012, only 10% indicated they had NO plans to expand in the next five years.
Much of the beef industry's prosperity and resilience can be attributed to solid demand – both domestic and foreign. Domestic beef expenditures have stabilized during the past several years, which is especially encouraging given the broader economic woes and sharp uptick in retail beef prices.
Simultaneously, the value of U.S. beef exports were sharply higher in 2011, totaling $5.3 billion – a year-over-year increase of $1.3 billion, and $2.3 billion ahead of two years ago. The $5.3-billion figure represents nearly $235 for every fed steer and heifer marketed in the U.S. (the equivalent of nearly $19/cwt. on top of the domestic market).
Clearly, the U.S. is increasingly competitive and recognized as a supplier of consistent, high-quality, safe beef products. Expanding export markets is often tedious and difficult, but it pays off in the end for all participants in the value chain.
As the beef industry enters 2012, it's especially interesting to note that the world's largest food retailer – Walmart – is transitioning its beef product strategy by going to a USDA Choice offering. That move potentially represents new opportunities for quality-oriented beef producers at the retail level.

Producer optimism and profit potential are running high for 2012, though general economic concerns linger. Most importantly, it reflects the reality that beef products are now serving to anchor consumer recruitment and promotion. That type of positioning represents a new business model and places the industry in a whole new context – beef as an economic driver.
Several key issues remain ahead, however. First and foremost are concerns about the broader economy. Consumers represent the core foundation for any industry and final demand is an issue that must always be evaluated. Most notably, the worries about the global economy, personal finances and overall job security still weigh on consumers. Consumers always make purchases based on the price/value relationship. The primary question that must always be considered from a business perspective, especially amidst surging beef prices, is that of: "At what point do consumers begin to push back?"
Higher cattle prices also represent some challenges for margin operators. The fed market's strength has proven especially difficult for beef processors. Operating margins have been tough for an extended period of time. Major
processors all report earnings declines largely due to beef operations in late 2011, and that trend continues well into the first quarter of 2012. Margin squeeze has also been an enduring problem for feedyards, a sector that faces the ongoing issue of excess feeding capacity chasing a diminishing supply of feeder cattle, which is driving feeder cattle prices ever higher.
Another sector concern is the high volatility in feed prices the past several years. These higher costs mean higher capital requirements and the need for more risk management along the way. In response, commercial producers will:
Continue to consolidate while pursuing economies of scale.

Focus on the use of technology of all kinds.

Utilize contracts to mitigate risk.

Emphasize value in all decision-making processes.
Within that environment, profitable producers increasingly recognize the need to strategically manage costs while looking for new opportunities within the current business environment. Looking ahead, final demand remains key to overall prosperity. Most important for the industry, managing broader perceptions among the consumer base must constantly be managed as evidenced by the media distortion around lean finely textured beef. The cascade of negative stories highlights the challenges as information travels increasingly quickly through various media and social channels. It illustrates the heightened need to negate confusion among the general public about the food they eat.
Click here to download the full State Of The Industry Report in PDF form.
Subscribe to Our Newsletters
BEEF Magazine is the source for beef production, management and market news.
You May Also Like
---