U.S. Beef's Non-Hormone-Treated Market Position In Europe In Jeopardy
U.S. Beef's Non-Hormone-Treated Market Position In Europe In Jeopardy
Australia, New Zealand, Uruguay, and most recently Argentina, have been given access to the European duty-free quota for non-hormone-treated cattle.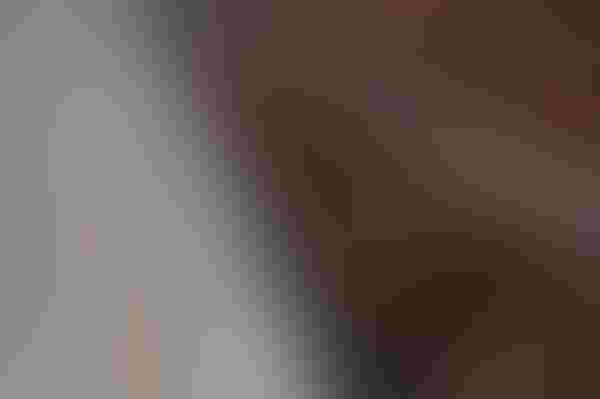 U.S. exports of high-quality beef to the European Union (EU) have been growing steadily, but could soon face a significant new obstacle.
Under an agreement negotiated with the U.S. in 2009, the EU opened a duty-free import quota for beef produced from non-hormone-treated cattle (NHTC), which are raised under specific feeding and grading conditions. EU imports of U.S. beef were previously subject to a 20% duty under the Hilton quota, so removal of the tariff caused a rapid increase in U.S. shipments: from 9,330 metric tons (mt) the first year, to 17,664 mt during the most recently concluded quota year (July 1, 2013 through June 30, 2014).
The duty-free quota was set at 20,000 mt for the first three years and expanded to 45,000 mt in 2012. Canada reached a separate deal with the EU that eventually added 3,200 mt to the quota, which now stands at 48,200 mt.
Having supplied 17,664 mt over the past year, the U.S. industry would seem to have plenty of room for further growth – but unfortunately, this is not the case. Although it was the product of bilateral EU-U.S. and EU-Canada agreements, the quota is not reserved exclusively for U.S. and Canadian beef.
When the EU-U.S. agreement was negotiated, legal advisors in both governments took the position that if the quota was open only to U.S. beef, other suppliers could take action at the World Trade Organization. So over time, Australia, New Zealand and Uruguay were given access to the duty-free quota, after putting in place production systems that the EU recognized as compliant with the quota's feeding and grading conditions. It was recently announced that Argentina will also have access to the quota.
With this expansion of eligible suppliers, reaching the quota's capacity is a serious concern. Imports totaled 41,335 mt in the recently completed quota year, equivalent to 86% of capacity. In the first years of the quota's existence, the U.S. accounted for more than 75% of the volume imported under the quota. But over the past year, as a result of their aggressive expansion of grain-fed beef production and tight U.S. supplies, Australia and Uruguay had a combined quota usage share of about 57%.
The current quota year ends June 30, 2015, but capacity could become an issue well before that date. The quota is administered on a quarterly basis, with an allocation of 12,050 mt reserved for each quarter. With steadily expanding volumes from the U.S., Australia and Uruguay, the allocation could be reached before this quarter ends on Sept. 30. Argentina's entry into the market later this year will put additional pressure on quarterly allocations. 
If the allocation is breached in any quarter, importers have three options:
Land the product at the full duty,
 

Hold the product until the start of the new quarter (but this reduces shelf life, which is an important consideration for chilled beef) or
 

Land the product under the Hilton quota and pay the 20% duty.
None of these options represents an acceptable alternative to doing business under the duty-free quota, so importers and their suppliers have a strong incentive to avoid breaching the quarterly allocation.  
The relatively short supply of U.S. cattle, and specifically NHTC, has resulted in record-high NHTC premiums. After holding steady in the $180 to $200/head range from 2010 through 2013, premiums have recently been in the high $200s – with some reports as high as $300.
Subscribe now to Cow-Calf Weekly to get the latest industry research and information in your inbox every Friday!
With some U.S. middle meats items selling at premiums of 50-80% above the next-highest-priced product offered in Europe, the U.S. industry is missing a profitable opportunity by not shipping a higher volume to the EU. And with the duty-free quota now approaching capacity, further growth opportunities could be capped.
"With such large premiums being paid, it is remarkable that demand for NHTC beef has held up so robustly in Europe," says John Brook, U.S. Meat Export Federation (USMEF) regional director for Europe, Russia and the Middle East. "U.S. beef is the highest-priced in the EU market, but demand continues to grow because there is simply no other product available that can match its quality and consistency."
Joe Schuele is communications director for the U.S. Meat Export Federation. 
You might also enjoy:
Industry At A Glance: Mid-Year Look At The Beef Export Market
7 U.S. Ranching Operations Honored For Top Stewardship
10 Utility Tractors For 2014 That Offer More Power & Comfort
Is Ranch Life A Form Of Child Abuse? A Farm Girl Responds
Fencing? Avoid These 7 Common Mistakes
Global Update: How U.S. Beef & Its Competitors Fared in 2013
Subscribe to Our Newsletters
BEEF Magazine is the source for beef production, management and market news.
You May Also Like
---