U.S.-Japan reach bilateral agreement on ag products; beef a big winner
U.S.-Japan reach bilateral agreement on ag products; beef a big winner
In a deal that beef producers have long awaited, the tariff on beef exports will be phased out over time.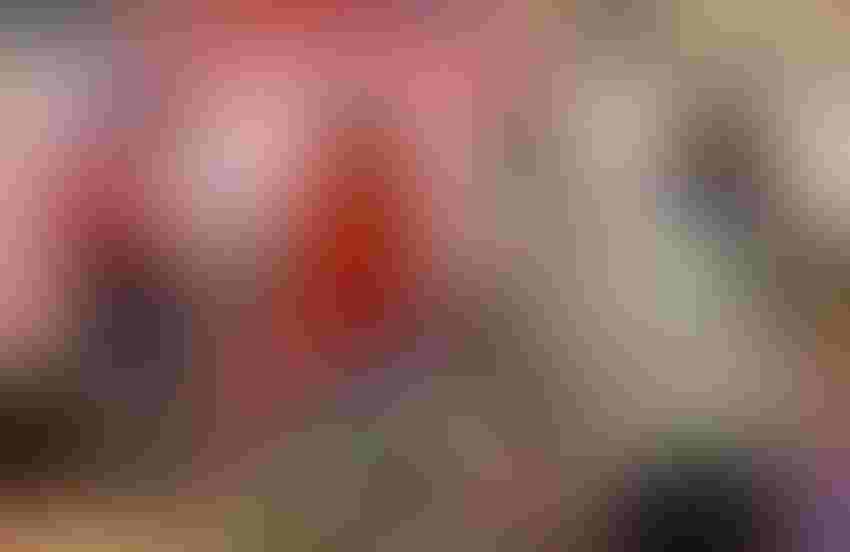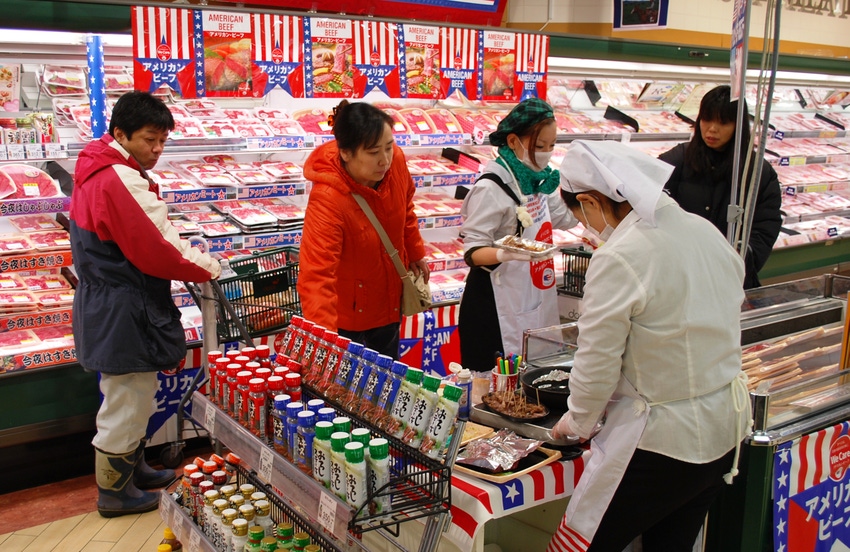 Sept. 25 likely won't be remembered as a national holiday, but for beef producers, it's a day to celebrate. President Trump and Japanese Prime Minister Shinzo Abe announced completion of an agreement that will greatly improve access for U.S. red meat in Japan. Key provisions are outlined in this fact sheet from the Office of the U.S. Trade Representative.
"America's ranchers are incredibly thankful for the leadership of President Trump and the yeoman's work of Ambassador Lighthizer and his team whose diligent work and tough negotiating will benefit generations of U.S. beef producers," said NCBA President Jennifer Houston.
"Japan is the number one export market for U.S. beef, accounting for one quarter of our exports. The only way for U.S. beef producers to remain competitive in our leading export market is to remove trade barriers through a bilateral trade agreement with Japan," Houston said.
Related: International convenience stores are a growing market for U.S. beef
Houston hailed today's announcement as an important step forward for the U.S. beef industry. "For the past few years, U.S. beef producers have benefitted greatly from growing demand for U.S. beef in Japan. While Japanese consumers enjoy high quality U.S. beef, they unfortunately pay a higher price for U.S. beef due to the massive 38.5% tariff."
While U.S. beef organizations haven't seen the text of the agrteement as of this writing, Japan's tariff rate on beef from CP-TPP (Comprehensive and Progressive Trans Pacific Partnership) countries is phased down to 9% over 15 years.  While it's unknown as of Sept. 25 that the U.S. will enjoy the same reducdtion, "Removing that [38.5%] tariff allows more Japanese consumers to enjoy more U.S. beef at a more competitive price. Today's announcement is welcome news for American families who produce U.S. beef and Japanese families who purchase it," Houston said.

"This agreement between the United States and Japan is a better deal for the entire U.S. economy, but is a particularly big win for our farmers and ranchers," said Ag Secretary Sonny Perdue. "When I visited Japan in May for the G20, I made it clear that the U.S. is Japan's best customer and we felt that relationship was not reciprocal. This agreement helps level the playing field. I thank President Trump and Ambassador Lighthizer for delivering on their promise to open markets around the world for America's farmers and ranchers."
Background
The U.S.-Japan Trade Agreement will provide America's farmers and ranchers enhanced market access in our third largest agricultural export market. When implemented, this agreement will enable American producers to compete more effectively with countries that currently have preferential tariffs in the Japanese market, according to USDA.  
For example, in 2018, Japanese consumers purchased $2.07 billion of U.S. beef. Currently, U.S. beef faces a 38.5% tariff in Japan, while our competitors from Australia, Canada, Mexico, and New Zealand face a 26.6% tariff.
"The deal President Trump is delivering will provide our farmers, ranchers, and agribusinesses with market access for high quality U.S. food and agricultural products to 127 million Japanese consumers," Perdue says.
READ: U.S. beef exports shatter record
In the U.S.-Japan Trade Agreement, Japan has committed to provide substantial market access to American food and agricultural products by eliminating tariffs, enacting meaningful tariff reductions, or allowing a specific quantity of imports at a low duty (generally zero). Importantly, the tariff treatment for the products covered in this agreement will match the tariffs that Japan provides preferentially to countries in the CP-TPP agreement.
Here, according to the office of the U.S. Trade Representative, are the key elements of U.S. ag exports to Japan:
Out of the $14.1 billion in U.S. food and agricultural products imported by Japan in 2018, $5.2 billion were already duty free. Under this first-stage initial tariff agreement, Japan will eliminate or reduce tariffs on an additional $7.2 billion of U.S. food and agricultural products.
Tariff reduction: For products valued at $2.9 billion, Japan will reduce tariffs in stages. Among the products benefitting from this enhanced access will be:
Tariff elimination: Tariffs will be eliminated immediately on over $1.3 billion of U.S. farm products including, for example:
Other products valued at $3.0 billion will benefit from staged tariff elimination. This group of products includes, for example:
Country Specific Quotas (CSQs): For some products, preferential market access will be provided through the creation of CSQs, which provide access for a specified quantity of imports from the United States at a preferential tariff rate, generally zero. CSQ access will cover:
Mark-up: Exports to Japan of wheat and barley will benefit from a reduction to Japan's "mark-up" on those products. Japan's imports of U.S. wheat and barley were valued at more than $800 million in 2018.
Safeguards: This agreement provides for the limited use of safeguards by Japan for surges in imports of beef, pork, whey, oranges, and race horses, which will be phased out over time.
Key elements: Japan ag exports to the United States
The United States will provide tariff elimination or reduction on 42 tariff lines for agricultural imports from Japan valued at $40 million in 2018. Products include:
certain perennial plants and cut flowers

certain confectionary products
The United States has also agreed to modify its global WTO tariff rate quota for imports of Japanese beef, enabling Japanese beef producers to compete for a larger share of the global TRQ quantity.
Subscribe to Our Newsletters
BEEF Magazine is the source for beef production, management and market news.
You May Also Like
---