U.S. meat, food groups anxiously await dietary committee recommendations
U.S. meat, food groups anxiously await dietary committee recommendations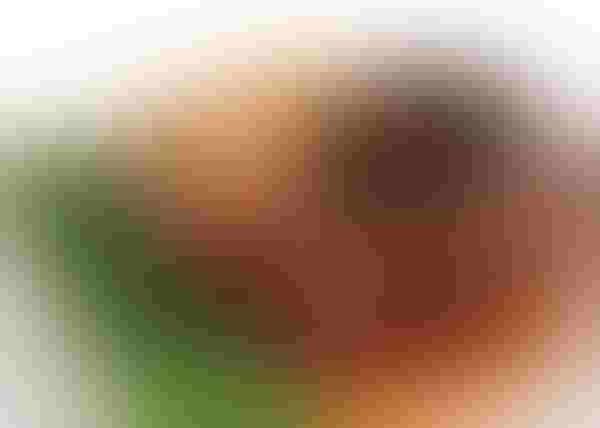 U.S. livestock producers were incensed in July 2012 upon learning that USDA was advising its employees to do their part for the environment by adopting Meatless Mondays. It was part of an internal agency "Greening Headquarters Update" that provided information on efforts within USDA in waste minimization and recycling, energy, food service and green buildings.
That revelation generated heated response from livestock producers and groups questioning USDA's commitment to U.S. farmers and ranchers. USDA quickly disavowed the Meatless Monday advice, claiming the statement was posted on its website without "proper clearance."
In its original advice, USDA had this to say about Meatless Monday: "While a vegetarian diet could have a beneficial impact on a person's health and the environment, many people are not ready to make that commitment. Because Meatless Monday involves only one day a week, it is a small change that could produce big results."
Some 2½ years later, USDA appears to be back on the cusp of launching another slap at livestock producers. This time, the blow comes courtesy of the Dietary Guidelines Advisory Committee (DGAC), which will reportedly urge USDA and the U.S. Department of Health and Human Services (HHS) to strike lean meat from the federal government's 2015 revision of the Dietary Guidelines for Americans.

BEEF Seedstock 100
Looking for a new seedstock provider? Use our BEEF Seedstock 100 listing to find the largest bull sellers in the U.S. Browse the Seedstock 100 list here.
The guidelines are updated every five years and are important for how Americans view a healthy diet. As Forbes points out, "these Guidelines not only inform as to how government feeds its millions of employees (including the military) and those who eat in a government facility (i.e., public schools, prisons), but they also influence food-related laws and regulations."
The DGAC consists of government-appointed medical and nutrition experts charged with reviewing the latest scientific and medical literature on diet and health. The committee then prepares a report of evidence-based recommendations to be considered by USDA and HHS in drafting the updated dietary guidelines. As the Capital Research Center notes, the committee doesn't include "a single business owner, family physician, working nutritionist, food services executive, or federal nutrition program director in the mix."
What has many folks concerned this time around is that the committee went beyond its purview to consider the environmental implications of different food choices. The result is that lean meats reportedly have been removed from the committee's recommendations for a healthy diet while more heavily stressing a diet higher in plant-based foods. Nina Teicholz, author of the best-selling "The Big Fat Surprise: Why Butter, Meat, and Cheese Belong in a Healthy Diet," says in a Wall Street Journal op-ed that such a recommendation "ignores a large body of rigorous scientific evidence that represents our best hope in fighting the epidemics of obesity, diabetes and heart disease."
The DGAC is expected to deliver its final report this month to the Secretaries of USDA and HHS. Livestock and meat groups are among the many constituencies eagerly awaiting the release of those recommendations. That's when the action begins, says Chase Adams of the National Cattlemen's Beef Association.
"Once those recommendations become available, the Secretaries of USDA and HHS will review them, and there is a possibility they may ask some input at that stage," he says. "Then they will be published in the Federal Register for comment. That is the most important place and where we'll need producers and especially nutrition experts to comment on behalf of beef."
Another important factor is that Congress has an oversight role in the process. This is particularly significant as Republicans control both chambers and have indicated their intent to take a hard look at the administrations' food programs.
In fact, lawmakers inserted language in the omnibus bill in December instructing the agency heads to steer the DGAC away from its focus on food sustainability issues.
Stay tuned.
You might also like:
Seedstock 100: Meet the U.S. cattle industry's biggest bull operation
5 biggest themes for the U.S. cattle industry in 2014
9 ranch management concepts to improve your ranch
Bale grazing lets cows feed themselves
Meet Anne Burkholder, 2014 BEEF Trailblazer Award Winner
The cattle market found its bottom; where to from here?
8 tips for being a better ranch manager in 2015
4 tips for managing cold stress in cattle this winter
Subscribe to Our Newsletters
BEEF Magazine is the source for beef production, management and market news.
You May Also Like
---