Updates on ranchers selling beef locally & across state lines
Updates on ranchers selling beef locally & across state lines
Politicians, consumers and producers alike are pushing for a rollback of regulations to better facilitate the sale of meat locally.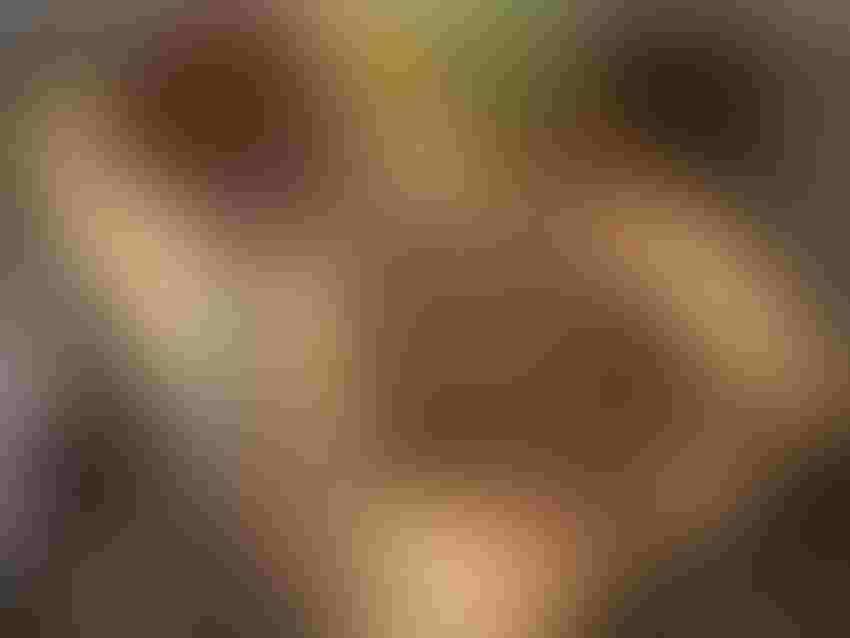 The COVID-19 pandemic has likely caused a lot of dramatic changes in our industry that will impact our producers for months and years to come; however, one positive thing that came to light was a greater push for consumers to buy from ranchers.
While selling beef one quarter or half at a time hardly moves any large volume of product, I absolutely applaud the producers who have found ways to earn a premium price while making valuable connections with their customers.
More competition in the marketplace, not less, is always a good thing, which is why I'm 100% on board with anything that allows ranchers to leverage more control and be price-makers not price-takers when it comes to selling their beef cattle.
In relation to that, what's the latest news on topics such as the PRIME Act, interstate commerce, small-town butchers and more?
To answer that, I've rounded up a few headlines to kickstart your research. Then, I urge you to reach out to your elected officials and ask them what they will do to better support local, rural economies and cattle producers in the state.
1. Senators Rounds, King urge inclusion of new markets for state-inspected Meat and Poultry Act in next COVID-19 relief bill
U.S. Senators Mike Rounds (R-S.D.) and Angus King (I-ME) say, "While the best solution to this problem is to get meat and pork processing facilities back up and running at capacity, we have state-based solutions to help offset the problem. Specifically, we urge you to include the New Markets for State-Inspected Meat and Poultry Act in the next relief package."
2. "Area butcher shops see more demand since meatpacking plants reduced production" by Erika Pritchard for the Kearney Hub
According to Pritchard, "Phones have been ringing off the hook at local butcher shops recently. Ravenna Locker owners Jeff and Missy Zwiener said they've received hundreds more phone calls since meatpacking plants have reduced or stopped production because of COVID-19 cases. Missy said farmers are desperate to get their animals butchered."
3. "Small meat processors backlogged as virus idles big plants" featured on Reuters
Here is an excerpt, "Small-scale slaughterhouses account for a miniscule part of the market: Around 80% of U.S. beef is produced by four large companies. Some 1% of American hogs or less are processed at small-scale meat lockers, economists say."
4. "Iowa is seventh state to earn okay for interstate sales of state-inspected meat, poultry" by Food Safety News
According to the article, "The USDA's Food Safety and Inspection Service and the state of Iowa have finalized a Cooperative Interstate Shipment (CIS) agreement. It allows state-inspected meat and poultry products to be shipped across state lines. The agreement was reviewed and approved by the Food Safety Inspection Service (FSIS) during an 11-month period and will allow the state to operate a CIS program that permits certain Iowa-inspected meat and poultry processors to ship their products to other states."
5. "PRIME Act would encourage local meat sales at custom plants" by Carrie Stadheim for Tri-State Livestock News
Stadheim writes, "Representative Thomas Massie (R-KY) and Representative Chellie Pingree (D-ME) re-introduced the PRIME (Processing Revival and Intrastate Meat Exemption) again this year. The two have introduced the bill in the past, but haven't succeeded in passing it. The bill would loosen regulations to allow meat such as beef, pork or lamb from custom kill plants (not state or federally-inspected) to be sold to consumers, restaurants, hotels, boarding houses, and grocery stores."
Do you have updates from your state on this topic? I would like to hear about it! Email me at [email protected].
Subscribe to Our Newsletters
BEEF Magazine is the source for beef production, management and market news.
You May Also Like
---