USMEF & beef checkoff promote beef in Japan
USMEF & beef checkoff promote beef in Japan
Japanese consumers love U.S. beef, and the cuts they are willing to pay a premium for are adding value to our cattle.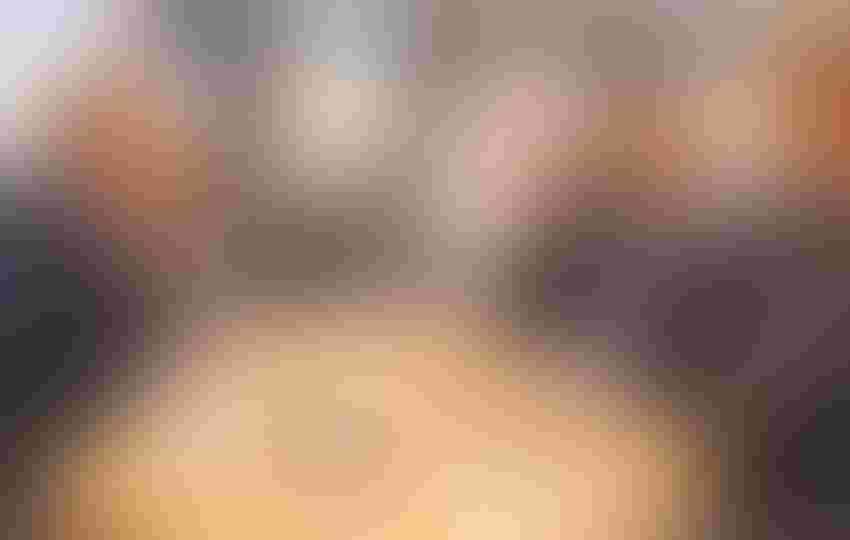 U.S. Meat Export Federation
In 2017, the U.S. beef industry enjoyed record-breaking U.S. red meat exports with beef export values exceeding $7 billion for just the second time ever.
While several markets grew around the world, we saw the largest increase from Japan. According to the U.S. Meat Export Federation (USMEF), the volume of beef heading to Japan in 2017 climbed 19% year-over-year and value increased 25% to $1.89 billion.
The growth in Japan is so phenomenal that USMEF says, "Japan accounts for nearly $75 in export value per head of fed slaughter and delivers critical premiums for certain cuts. For example, Japan's imports of U.S. beef tongue averaged $12.13 per head and imports of short plate averaged $26.44."
READ: Near-record volume for global beef exports in 2017
With this strong demand for beef in Japan, USMEF has been working closely to continue to build momentum there and introduce new beef dishes at Asia's largest food trade show, Foodex Japan. The four-day event was held earlier this month and attracted more than 80,000 visitors.
With funds from the USDA Market Access Program, beef checkoff, pork checkoff and Texas Beef Council, USMEF shared educational information about U.S. beef and pork with food buyers in attendance. USMEF chefs also prepared beef and pork samples throughout the event.
"Japan is one of the largest importers of food in the world and they also pay some of the highest premiums," explained Greg Hanes, USMEF assistant vice president for international marketing and programs, in a recent press release. "That's why Foodex is such an important trade show. Exporters from Canada, Mexico, China, Europe, Australia, New Zealand and South America were there to try to capture a greater share of the market."
To win new customers in Japan, USMEF chefs prepared gourmet burgers and recipes using pound steaks.
READ: U.S. beef exports to continue higher
"The catchphrase 'pound steak' is all about U.S. beef thick-cut steak, which is something we are trying to establish as a consumer food trend in Japan," said Takemichi Yamashoji, USMEF-Japan director, in the USMEF press release. "Typically, steaks in Japan are served in sizes from 6 to 8 ounces. Our idea is to convince foodservice operators and restaurants to serve steaks that are 15 to 16 ounces, which is equal to 1 pound – thus the 'pound steak' campaign, a way to enjoy the taste and quality of U.S. beef as thick-cut steak."
And while Americans may shy away from the idea of a soup made with beef large intestines, it was a hit at Foodex and is USMEF's way of selling variety meats in a high-value market.
In 2018, if we continue to see demand grow both domestically and abroad, the U.S. beef industry could be in the driver's seat for profitability. Growing our markets in places like Japan is an excellent use of beef checkoff dollars, and I applaud this effort to increase value for offal and underutilized cuts here in the U.S. to places that will really enjoy them and pay a premium for them, too. Here's hoping we can continue to take advantage of new opportunities to add value to each and every calf born this spring on ranches across America!
The opinions of Amanda Radke are not necessarily those of beefmagazine.com or Farm Progress.
Subscribe to Our Newsletters
BEEF Magazine is the source for beef production, management and market news.
You May Also Like
---