Veganuary? Campaign against meat, milk, eggs & fur ramps up in 2020
Veganuary? Campaign against meat, milk, eggs & fur ramps up in 2020
Popular culture is trying to dictate and shift our dietary habits away from meat. Check out these latest headlines to see for yourself.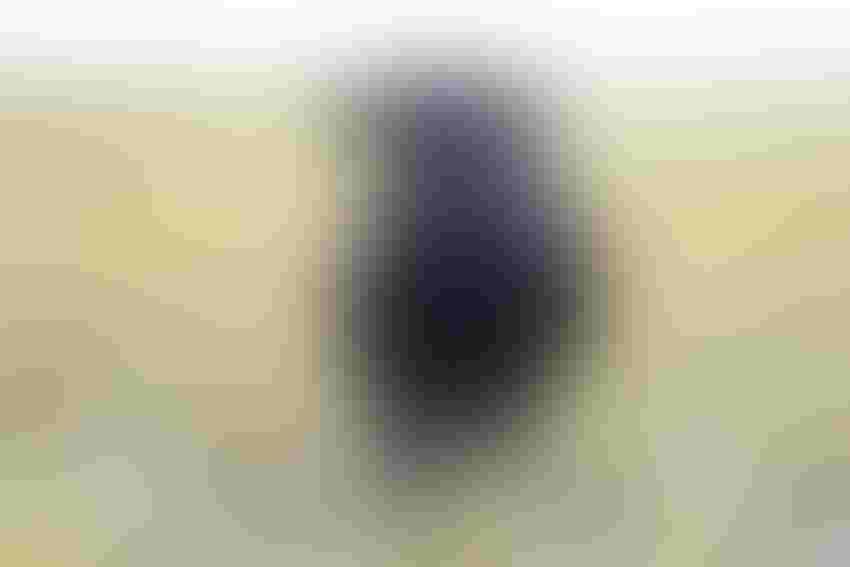 It's a new year, and for many, that means new resolutions to kick off a fresh 365-day calendar year. What's trending right now? Veganuary? A month dedicated to going meatless to better your health and the health of the planet.
Frustrating? Very much so, especially when you consider the exponential benefits of meat in the diet for our brain and bodies to function properly and for the regenerative and upcycling nature of the incredible beef cow.
Already, so much is buzzing in popular culture right now, which clearly indicates that the war against meat, dairy, eggs, fur and animal ownership of any kind is ramping up in 2020.
I've rounded up the good, the bad and the ugliest headlines for you to browse. Consider the best ways to respond and perhaps find some time to engage on any or all of these headlines in the upcoming week.
Here are some negative headlines worth reading and addressing:
1. "Golden Globes meals going meatless to raise environmental awareness" by John Bowden for The Hill
"If there's a way we can, not change the world, but save the planet, maybe we can get the Golden Globes to send a signal and draw attention to the issue about climate change," said Lorenzo Soria, Hollywood Foreign Press Association. "The food we eat, the way we grow the food we eat, the way we dispose of the food is one of the large contributors to the climate crisis."
2. "Music legend Meat Loaf goes vegan - but refuses to rename himself Veg Loaf" by the Daily Star
According to the Daily Star, "Meat Loaf joins a host of music stars who have converted to veganism, including Sir Paul McCartney, Bryan Adams, Ellie Goulding, Will.I.Am, and Ariana Grande."
3. "Fur is under attack. It's not going down without a fight." by Robin Givhan for The Washington Post
Givhan writes, "One of the fashion industry's longest-running arguments has ratcheted up. And the estimated $23 billion fur industry is being pummeled."
4. Chipotle partners with Niman Ranch, Meister Cheese and the National Young Farmers Coalition to support farms through Chipotle's Cultivate Foundation.
According to Chipotle, "We're offering startup grants to young farmers under age 40. Support can go towards needs such as a new barn, new equipment, or a just a day-to-day jumpstart."
Also, see Chipotle's float in the Rose Bowl parade by clicking here.
Now for some positive headlines:
1. Speaking of the Rose Bowl parade, I loved seeing the Cowboy Channel's float win the showmanship award at the 131st Rose Parade!
According to RFDTV, "The Cowboy Channel's 'Walk, Ride, Rodeo.' float took more than 45,000 flowers to create and is about 75-feet long."
2. "Virginia lawmaker's new bill says only milk from a 'hooved mammal' should be called milk" by Marie Albiges for The Virginia-Pilot
According to Albiges, "Del. Barry Knight (R-Virginia Beach) filed a bill that would define milk as coming from a 'healthy hooved mammal' such as a cow, goat, yak or reindeer. If it passes, the Board of Agriculture and Consumer Services would have to come up with a plan to ban the sale of any imposter liquid branded as milk. That would include drinks like almond milk, soy milk and oat milk."
3. "Year of reckoning for nutritional science — meat studies point the way forward" by CBC Radio
"A fundamental problem with nutrition science for decades has been that we've relied on a very weak kind of science," says Nina Teicholz, science journalist and executive director of the Nutrition Coalition. "It's a little bit like we've been playing a game of soccer with no referees."
What else have you seen in the news lately? Email me your findings at [email protected]. The best advocates are informed ones, and we can shape our messages if we don't know what is being said about our industry.
The opinions of Amanda Radke are not necessarily those of beefmagazine.com or Farm Progress.
Subscribe to Our Newsletters
BEEF Magazine is the source for beef production, management and market news.
You May Also Like
---