Versatility, tariff relief fuel U.S. beef success in Dominican Republic
Versatility, tariff relief fuel U.S. beef success in Dominican Republic
The U.S. is the dominant supplier of beef to the Dominican Republic, and accounted for roughly 10% of the country's total beef consumption last year.
While last year's record performance for U.S. beef exports was mostly fueled by large destinations such as Japan, Mexico, Hong Kong and South Korea, many smaller, emerging markets also posted impressive growth. This list includes the Dominican Republic, where U.S. exports in 2014 increased 73% in volume to 6,633 metric tons (mt) and 63% in value to a record $55.5 million.
The U.S. is the dominant supplier of beef to the Dominican Republic, and accounted for roughly 10% of the country's total beef consumption last year. The market is also off to a fast start in 2015, as January export volume tripled year-over-year to 463 mt and export value increased 130% to $3.2 million.
U.S. beef gained traction in the Dominican Republic in 2006, following implementation of the Central America-Dominican Republic Free Trade Agreement (CAFTA-DR). Under this agreement, U.S. beef received significant relief from a 40% import duty that had applied to most products. Within an initial 1,100 mt tariff rate quota (TRQ), duties on Choice and Prime beef went to zero immediately.

70+ photos showcasing all types of cattle nutrition
Readers share their favorite photos of cattle grazing or steers bellied up to the feedbunk. See reader favorite nutrition photos here.
For all other cuts, and for Choice and Prime beef outside the TRQ, duties are gradually phased to zero by 2020. This year, the duty-free TRQ volume is 2,000 mt, and imports outside the TRQ are subject to a 13.3% tariff.   
Export growth to the Dominican Republic has not been uninterrupted. Just as U.S. beef suppliers began to reap the benefits of CAFTA-DR, the business climate in the Dominican Republic suffered significantly as a result of the global financial crisis of 2008-2009. At that time, U.S. exports were focused primarily on the hotel and restaurant sector. More recently, however, the U.S. industry has capitalized on the rapid growth and modernization of the Dominican Republic's leading supermarket chains.
"The modern retail sector is growing at a tremendous pace, and this creates opportunities for us to differentiate the excellent quality of U.S. beef," said Gerardo Rodriguez, U.S. Meat Export Federation (USMEF) director of trade development for Central America and the Dominican Republic.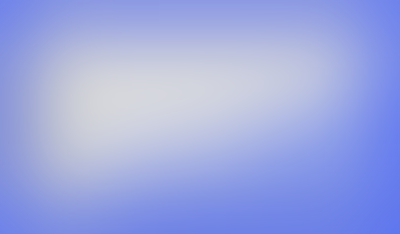 Rodriguez notes that USMEF's early retail focus was limited mostly to Santo Domingo, the Dominican Republic's capital and largest city, which has a metropolitan area population of nearly 3 million (the country's total population is just under 10 million). But supermarket growth in other regions of the country has allowed USMEF to expand its retail promotions into a number of other cities.
"We have developed a strong network of Dominican retailers and distributors who are now much better-educated regarding U.S. beef and more familiar with the cuts that appeal to their customers," he said.
While tourism has definitely rebounded in the Dominican Republic, Rodriguez explains that the slump associated with the global financial crisis forced the hospitality industry – and its beef suppliers – to adapt to lasting changes in consumer preferences.
"A good example of this is the proliferation of all-inclusive resorts in areas such as Punta Cana and Puerto Plata," Rodriquez explained. "The type of products their food and beverage managers are looking for are quite different than before the economic crisis. Through our educational seminars and meetings arranged with U.S. suppliers, USMEF was able to introduce them to a range of U.S. beef cuts that meet their need for affordability and value, but still provide an excellent dining experience."
Joe Schuele is communications director for the U.S. Meat Export Federation.
You might also like:
What you need to know about cattle ingesting net wrap
10 favorite tractors ranked in farmer survey
8 tips for being a better ranch manager in 2015
Prevention and treatment of cow prolapse
9 new hay-making tools for the 2015 forage season
Bale grazing lets cows feed themselves
Subscribe to Our Newsletters
BEEF Magazine is the source for beef production, management and market news.
You May Also Like
---