VFD: How it will impact you on January 1
VFD: How it will impact you on January 1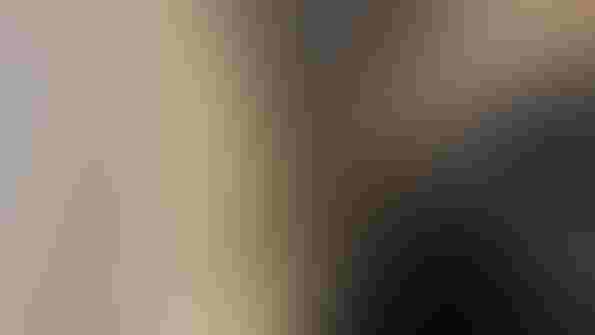 Hopefully, everyone is getting up to speed on the rapidly approaching changes coming with the veterinary feed directive. I've presented on this topic at numerous meetings, and some issues often come up:
The list of medically important antibiotics which will require a VFD in cattle is really quite short: Examples are tylosin, chlortetracycline, oxytetracycline, neomycin, tilmicosin and chlortetracycline/sulfamethazine (a fixed combination). Concurrent feeding with any other drug must be approved on the VFD, although not as much detail is required for concurrently fed drugs.
Although the veterinarian does not have to specify the amount of feed which may be purchased by entering this on the VFD, someone must still figure out how much feed the producer may buy under the VFD. This will require cooperation between the distributor of the VFD feed and the producer who will feed the final feed product to animals. 
The veterinarian will specify the approximate number of animals to be fed and the rate of grams per ton for the VFD drug. The consumption rate of the cattle will determine the amount of feed to be purchased.
More VFD drug than authorized on the VFD may not be purchased. If feed or the premix to make the feed are left over after the VFD expires, then the VFD product may still be possessed, but may not be fed again until a VFD is in effect. 

70+ photos showcasing all types of cattle nutrition
Readers share their favorite photos of cattle grazing or steers bellied up to the feedbunk. See reader favorite nutrition photos here.
In the case of chlortetracycline and oxytetracycline, some of the feed regimens on the label are mg of drug given per pound of animal body weight per day. In this case, the veterinarian must first use the estimated feed intake of the cattle, along with their body weight, to determine the grams per ton in the final feed. This may need to be specified for different weight ranges and anticipated feed intakes where variation is likely to occur during the VFD effective period. Communication among the veterinarian, producer and VFD drug distributor has never been more important.
Free-choice feeds are also causing some confusion. Since the formulation of free-choice feeds determines the intake, only approved formulations may be fed. For loose mineral, there is only one publicly approved mineral formulation containing chlortetracycline for control of active cases of anaplasmosis. The formulation may be manufactured by any business, including non-licensed feed mills. The "blue bird label" for this formulation may be viewed on the blue bird label page of the FDA Center for Veterinary Medicine.
To produce anything other than this publicly available formulation requires an FDA-approved formulation and must be produced by a licensed feed mill. If you have been using a mineral with chlortetracycline, check that it is an approved formulation and if you will be able to have it authorized by a VFD starting in 2017. You may find that your local distributor isn't sure and he or she needs to check for you.
You will be able to purchase the type A chlortetracycline (CTC) products (the most concentrated form, containing 50 or 90 grams of CTC per pound) without a VFD because it is not a feed under the regulatory definition of feed; therefore, it is a medicated feed article and not a medicated feed. However, although you will be able to buy and possess the type A chlortetracycline product without a VFD, you will not be able to legally feed it without a VFD. 
Be aware that some distributors are considering requiring purchasers to sign a form indicating they understand they must have a VFD to feed the type A chlortetracycline medicated feed article, and will have a valid VFD in place before they feed it. Attempting to bypass the VFD regulations by buying the type A chlortetracycline medicated feed article and not obtaining a VFD when feeding it is a really, really bad idea. It's bad for the industry, and bad for anyone doing it when the FDA shows up and asks to see the VFD that goes along with the drug that has been purchased.
Mike Apley, DVM, Ph.D., is a professor in clinical sciences at Kansas State University in Manhattan.
 
You might also like:
Burke Teichert's top 5 tips on bull selection
Young ranchers, listen up: 8 tips from an old-timer on how to succeed in ranching
4 tips for grazing corn stalks this fall
Head fake: September fed market fooled just about everybody
3 keys to success in family ranching business
Subscribe to Our Newsletters
BEEF Magazine is the source for beef production, management and market news.
You May Also Like
---