Voter pressure, intense negotiations get USMCA deal finalized
Voter pressure, intense negotiations get USMCA deal finalized
President Trump and House Speaker Pelosi finally find something they can agree on—passing USMCA.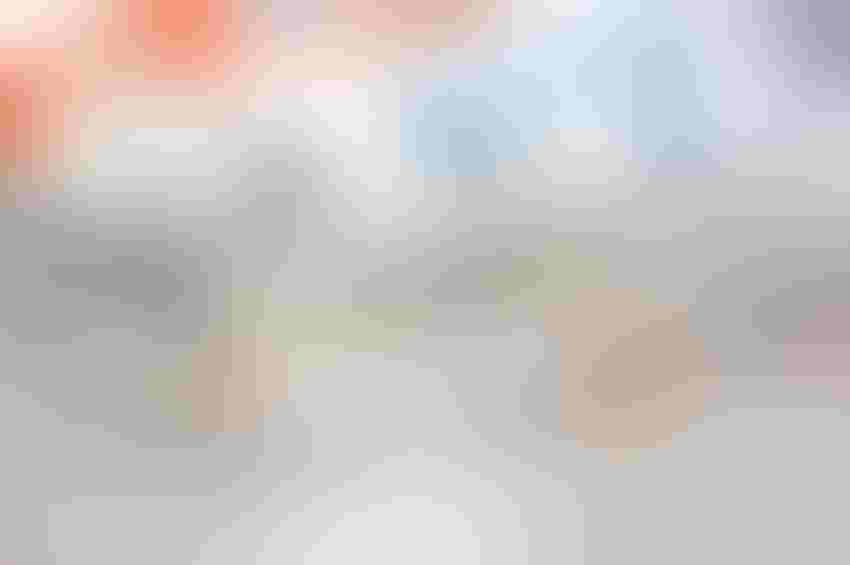 Economic interests and political pressure on members of Congress can sometimes create strange bedfellows. House Speaker Nancy Pelosi, House Democrats and the AFL-CIO joining with President Trump on a major event is startling enough. For it to happen while those same House Democrats are trying to impeach that same president is stranger than any TV movie script.
If you'll remember, a few months ago the U.S. was getting more cooperation on the U.S.-Mexico-Canada trade agreement (USMCA) from a socialist Mexican president than from our own House of Representatives. But pressure from businesses that depend on trade with Mexico and Canada—which is plenty—voter pressure on members and calls from House members who got elected in 2018 in districts President Trump won, finally persuaded Pelosi that doing a deal took precedence over denying the president a victory.
At the finish line neared, an historic opponent of trade deals seemed to hold all the cards. The AFL-CIO was opposing the treaty, and as a major supporter of the Democrats, they were a force the Democrats would not ignore.
But things were different this time. For the first time in memory, the AFL-CIO was not just opposing a trade deal, as is normal, but considering supporting one if its demands were met.
President Trump has been an avowed supporter of U.S. business and of the working man. A major part of his platform was trying to create conditions favorable to keeping U.S. businesses and jobs here, instead of tendencies over the past few decades to incentivize leaving.
Some union members supported Trump in 2016 on that basis. That also was not lost upon union leadership, already many of whose unions were hemorrhaging members from plant closures, repeal of forced dues rules and other causes.
Details haven't been made public but the AFL-CIO statement said that "For the first time, there truly will be enforceable labor standards," including some process for inspecting factories that are not meeting standards.
It isn't clear what will trigger that process but Mexican negotiators had steadfastly refused to agree to in-factory inspections last week. But a series of intense meetings involving U.S. and Canadian officials plus Mexican government officials, businesses and legislators and the Democrat Working Group somehow worked out a deal. 
Reading between the lines of the AFL-CIO statement, it's possible the process involves not blanket inspections but only investigations and inspections of factories suspected of flouting the rules.
Either way, it was labor's concern with Mexican labor that triggered most of the last minute negotiating intensity, which is likely why the signing ceremony was in Mexico City.
The union complimented U.S. Trade Representative Robert Lighthizer as "a straight shooter" and an "honest broker," descriptions that the Chinese will likely note.
House Democrat Ways and Means Chairman Richard Neal (D-Mass.) characterized the negotiations between the Working Group and Lighthizer differently, stating there were "intense, argumentative, angry negotiations" and he "hung up" a lot on Lighthizer.
The union's statement said "President Trump may have opened this deal," but patted themselves on the back as "working people" who "closed it."
Well, there are working people outside of labor unions who have had a great interest in getting this deal done, like most folks in agriculture. While agriculture was mostly holding its breath hoping the politicians and diplomats wouldn't screw up one of the best trading triangles in history, it will be a major improvement for other industries. Inside agriculture, the dairy industry called it a "major win" for the entire industry.
Rumors are that the 10-year protection for biological drugs had to be removed from the deal to get Democrat agreement to back the treaty. Individually, Mexico has no protection, Canada eight years and the U.S. has 12. Republicans had urged that the protection stay in the treaty and no one knows how that might affect Republican support for the treaty.
Apparently, protection for internet companies from some liability is still in the treaty.
Congress now has to get the text of the whole treaty, plus the changes negotiated, but not yet written. Speaker Pelosi said she wants to vote on it before the House is scheduled to end the session on Dec. 20. That schedule will remain to be seen, but at least her intentions are there. We're guessing that, like procrastinating college kids, members of Congress will not be reading hundreds of pages of text material before the vote. 
Dittmer is a longtime beef industry commentator and executive vice president of the Agribusiness Freedom Foundation. The opinions of Dittmer are not necessarily those of Farm Progress/Informa.
Subscribe to Our Newsletters
BEEF Magazine is the source for beef production, management and market news.
You May Also Like
---