We won't solve our market woes in San Diego, but we aren't shying away from them, either
We won't solve our market woes in San Diego, but we aren't shying away from them, either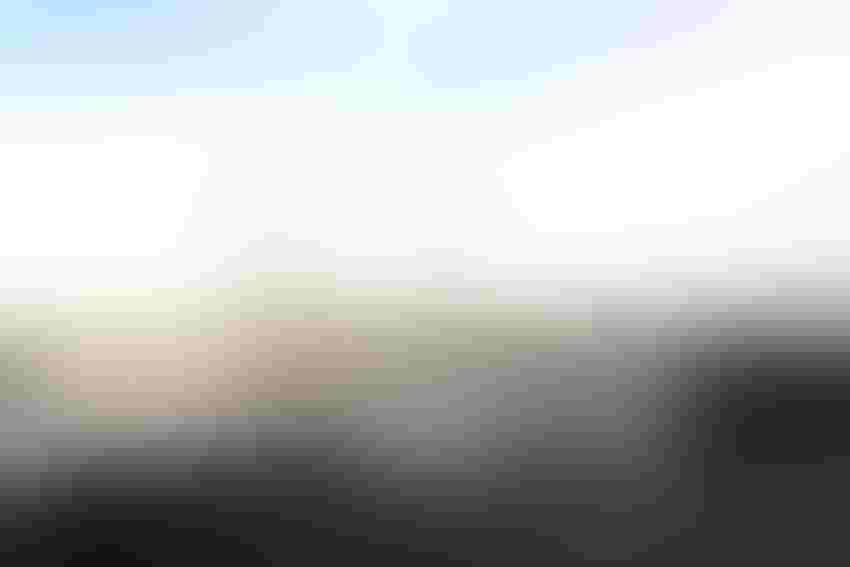 I'm riding a cramped window seat on my way to the Cattle Industry Convention in San Diego as I write this. Usually you see some cowboy hats in the airport when you travel, but they are pretty rare. One of the things I love about going to the convention is that cowboy hats and boots are the norm for a few days, even in the heart of a big city. 
As always, thousands of cow-calf producers and a fairly large contingent of feeders and stocker operators will converge on a major U.S. city with the goal of bettering our industry, taking our message forward and ensuring that the business environment for our industry is protected and advanced. With that said, I can pretty well assure you that I will learn quite a few things, that the educational programs will be excellent, that the industry's largest trade show will be informative, that the thousands of producers working on various committees will have done and continue to do great work on our behalf, and that the biggest value will be the conversations in the hallway and the opportunity to see old friends and learn from them. 
Many producers utilize the Cattle Industry Convention not only to serve the industry they love, but also as a mini vacation. Of course, all of these things go on the benefit list, but I can also tell you that we will dine out, spend a copious amount of money and go away wondering how people afford to enjoy our product. 
And that sets up one of the biggest issues we'll tackle in San Diego this week. Last year, the market was a prime example of irrational exuberance; this year it has created significant frustration as fear, volatility and uncertainty are the three key words. 
As is always the case in a down market, producers are concerned and are looking for solutions, or at least the crux of the problem. In that regard, it seems that high-frequency trading is the area we've landed on. Volatility is extreme, using futures to truly manage risk has become increasingly difficult for small to mid-size producers and the futures market seems at times to be dictating to the cash market rather than being reflective of market fundamentals. 
The cow-calf industry remains the segment to be in, and the cattle feeding segment has experienced historical losses, and yet all segments have unanswered questions and legitimate concerns. NCBA has been pushing CME and it appears we will receive the data to finally take a look at high-frequency trading. 
It is a game that most of us do not understand, or at least I don't. Essentially it seems there are two elements. The first is those people who use sophisticated mathematical formulas and computer software to gain an advantage over the market. They get and analyze information milliseconds prior to the market in general and seek to take advantage of that by making thousands of trades in extremely short intervals. The economists will likely tell us that these thousands of trades do little to alter the actual price levels the market achieves in the long term, but will alter the market to some degree on a minute-by-minute basis. 

BEEF Seedstock 100 List
Looking for a new seedstock provider? Use our UPDATED Seedstock 100 listing to find the largest bull sellers in the U.S. Browse the list here.
The upside is that it increases volume, which gives the market depth and gives people the ability to enter or exit the market as desired. The downside is that it increases volatility and risk. For a speculator, volatility is opportunity; for a person managing risk, it can be problematic. As has always been the case, the industry justifiably loves and hates speculators at the same time. We just tend to like them more when the market is trending up, and dislike them more when it is going down. 
The second portion of high-frequency trading is more sinister. It is called "spoofing;" that is when traders put in buy or sell orders and remove them quickly in an effort to fool the market into moving up and down and allowing these traders to benefit from those moves. The data will give us a chance to see if this is occurring in the cattle markets. This can be corrected, but the general feeling is that this has not been a significant concern nor is it likely to be. 
There is broad consensus that the cattle market is broken, but little agreement on what caused it to break and even less on what will fix it. In the end, it is still a pretty sound marketplace with market prices reflecting overall market fundamentals in the long term and, like all markets, one that is dictated in the short term by market psychology.
If one believes high-frequency trading is a problem, and that depends on whether you value market volume and liquidity or market stability and reduced volatility more, then we can push to institute a solution that some markets have adopted; they essentially put a lag in the market to level the playing field and remove the incentive. Amazingly, these lags are short -- only a second or so. However, I still find it hard to believe that traders are measuring advantages in milliseconds.  

65 Photos That Celebrate Cowgirls & Cattlewomen
Ranch women are often the backbones of our cattle operations. Enjoy these stunning photos here.
NCBA is in a tough spot as cattle producers gather in San Diego to tackle the market woes recently plaguing the business. The association will get the studies and economic analysis accomplished to see if there is something distorting the markets and it will likely be the force behind driving small and incremental changes to improve the functioning of the marketplace. 
Yet, if history is a guide, the economists will tell us that it isn't the marketplace that we should be angry with just because we don't like the results. But that won't stop NCBA's opponents, who already have started to claim that NCBA, which represents tens of thousands of cow-calf producers, somehow convinces its members to vote against their own best interests.
We won't solve all of the industry's problems in San Diego this week, but we will take positive steps in the right direction, and that is why the cattle industry continues to have so many producers work tirelessly at the local, state and national levels. 
You might also like:
15 best winter on the ranch photos
2016 market outlook: Here's what to expect
A voice of reason in the Bundy-Hammond debate
7 ranching operations awarded top honors for stewardship, sustainability
Subscribe to Our Newsletters
BEEF Magazine is the source for beef production, management and market news.
You May Also Like
---