Weather Worries To Lessen In 2012
Weather Worries To Lessen In 2012
A developing El Niño likely means a better year for many cattlemen.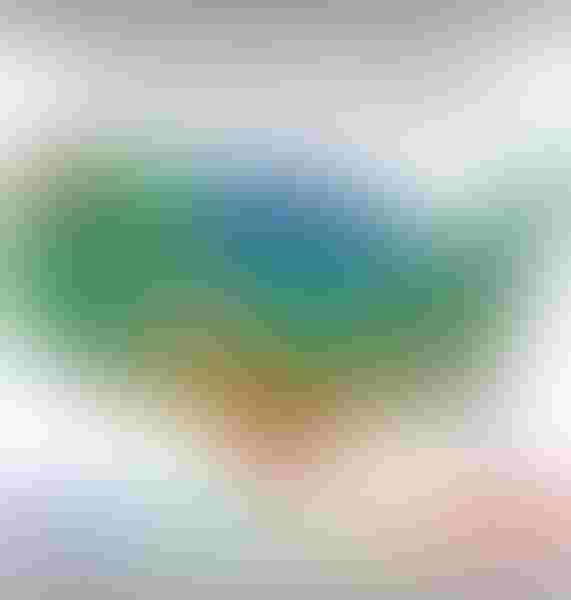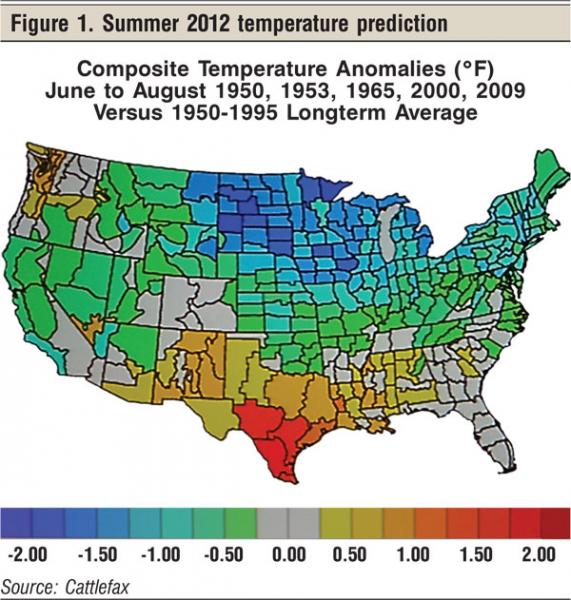 "We're pretty confident this El Niño event has already started. That's part of the reason we're seeing moisture in Eastern Texas. As this thing keeps rolling forward, it's going to have a strong impact on our weather come this spring and summer."

With that pronouncement from Art Douglas, you could almost feel the smiles spreading across the faces of cattlemen attending the annual CattleFax Outlook session at last week's Cattle Industry Convention in Nashville, TN. But the longtime CattleFax weather forecaster reminded cattlemen that what Mother Nature gives, she also takes away. "Drought conditions in the U.S. will continue to be the major weather focus for 2012," he says.

"When we look at the forecast for temperature and precipitation for this upcoming spring, we see a lot of cool, wet conditions for the Midwest," he told cattlemen. "The problem is it looks like we're going to have a repeat of cool conditions, late plantings and maybe some soil moisture problems through the Northern Plains."

Further south, the drought persists in many of the states still looking for relief, he predicts. "The western U.S. had a very dry start to the winter season and it looks like, at least for California, it's going to remain dry though the spring."

What's more, he sees a drier change in the fortunes of the Pacific Northwest. The region received good moisture this winter, but drought is a major concern, he says. "As we go toward El Niño, drought becomes very critical in the northwestern part of the country."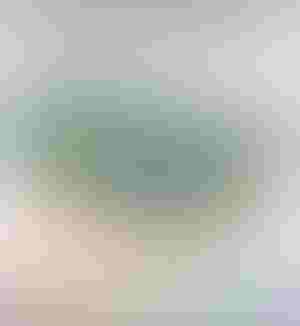 Rolling into summer, he says a high-pressure system sitting off the West Coast will begin to move inland, and the trough bringing cool, wet conditions to the Midwest will move east. "This is a pattern that brings us a very cool, wet summer for a large portion of the U.S. Right now, there's a good analogy with the summers of 2004 and 2009. Both those summers were quite cool and wet."

Unfortunately, he says an El Niño doesn't tend to end drought in Texas during the summer. So his forecast calls for continued dry conditions along the Gulf Coast through South Texas, up into New Mexico, Arizona and California throughout the summer.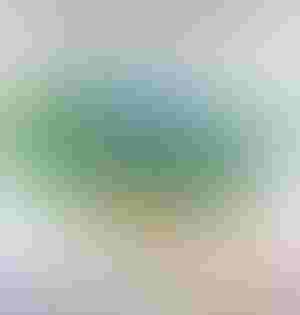 But good news is on the horizon. "The likelihood that this area is going to stay dry into the fall and winter is not very strong, because we know that El Niño comes in with a vengeance come fall through Texas. So I think we're finally going to see relief through a large portion of the U.S. with good moisture with the El Niño even as we go into the fall and winter," Douglas says.
Subscribe to Our Newsletters
BEEF Magazine is the source for beef production, management and market news.
You May Also Like
---