Wendy's rolls out new beef sourcing policies
Wendy's rolls out new beef sourcing policies
With another retailer tightening its parameters for the beef it will purchase, what does this mean for U.S. beef producers?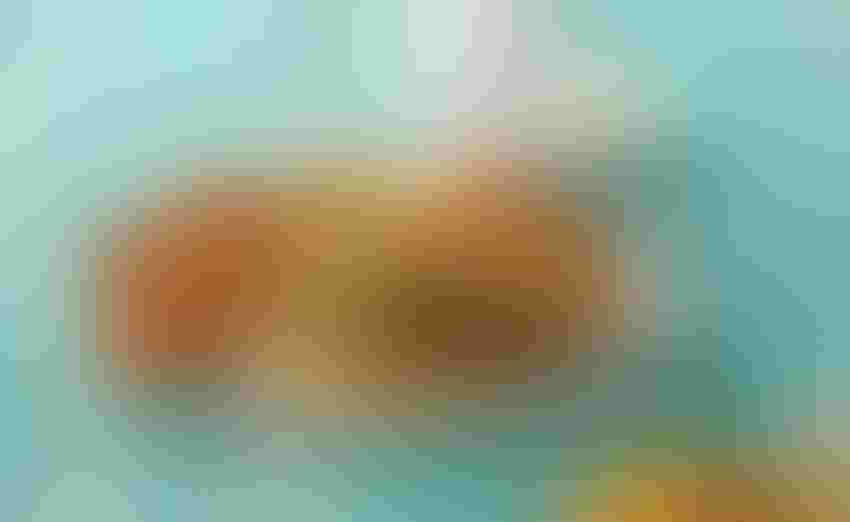 One week ago, McDonald's made headline news when the burger giant announced a new reduced antibiotics policy that would require 85% of its beef to be sourced from 10 beef markets that comply with these new standards.
READ: McDonald's puts the hammer down on antibiotics use
McDonald's says it is using its "scale for good" to be more sustainable and environmentally friendly and to stay in the good graces of consumers, investors and societal pressures. This means stricter guidelines for everything from packaging to employee training, and yes, beef.
As predicted, McDonald's announcement has created a domino effect with other retailers following suit.
Just a few days after McDonald's pledged to help curb antibiotics resistance, Wendy's made an announcement of its own.
On Dec. 12, Wendy's unveiled its sustainability initiatives, which will change how the company sources meat for its iconic square-shaped fresh beef patties in the upcoming years.
According to a statement released by Wendy's Corporation, "Wendy's is proud to be the first restaurant chain to partner with the Progressive Beef program, an innovative animal care and sustainability program that is built on industry-leading best practices and third-party verification.
"Adoption of this program will be implemented in a significant part of its beef supply starting in 2019, with at least 50% by 2021, further delivering on Wendy's commitment to enhanced beef supply chain accountability, transparency and traceability."
The program focuses on three core areas including cattle care, food safety and antibiotic use and environmental sustainability. Wendy explains each area in a statement.
"Cattle care: Providing a safe, humane environment for cattle through staff training on management practices and hands-on veterinary care.
"Food safety and antibiotic use: Responsibly using antibiotics under the supervision of a veterinarian and with thorough record-keeping, strictly adhering to withdrawal times, utilizing HACCP principles and ensuring a clean and safe environment for the animals.
"Environmental sustainability: Responsibly utilizing natural resources while investing in the people who care for the cattle and the local communities through staff training and certification."
Wendy's says efforts in these areas will be verified by USDA-approved auditors.
According to fast food retailer, "Beyond finalizing the new partnership with Progressive Beef, Wendy's has made progress on existing commitments related to its beef supply chain. In 2018, Wendy's fulfilled its commitment to source 100% of its beef from Beef Quality Assurance (BQA) certified sources– hitting this milestone a year ahead of schedule.
"Wendy's also sourced nearly 20% of its beef from producers who have each tracked and reduced their use of medically important antibiotics. Wendy's is committed to continuing our work quantifying antibiotic use in our supply chain and further reducing use of antibiotics where possible.
"Wendy's also regularly consults with outside experts from academia, animal agriculture, and veterinary medicine to support animal care and welfare decisions, and this year they expanded the council to include more external professionals."
With another retailer tightening its parameters for the beef it will purchase, what does this mean for U.S. beef producers?
A knee-jerk reaction would be for cattlemen and women to be angry. After all, we have already made huge strides in addressing concerns about antibiotic resistance and how livestock production might be contributing to the issue.
With the implementation of the Veterinary Feed Directive, producers are working very closely with a veterinarian to prescribe the best antibiotic protocols for the prevention and treatment of disease.
More than that, many of the antibiotics used in livestock production are not critically important or used for human health.
What's more, the falsehoods about the large percentage of antibiotics used in livestock production compared to humans have been greatly exaggerated and concluded without proper context to consider weight and dosage.
According to Meat Myth Crushers, "It is true that more antibiotics are used in animals than humans, but there are far more animals in the U.S. than people. There are more than 90 million cattle, 5.3 million sheep and lamb, 66 million hogs, 200 million turkeys and 8 billion chickens on U.S. farms.
"The combined weight of livestock and poultry in the U.S. is roughly 3.5 times that of the combined weight of American men and women. A 1,200-pound steer is equal to roughly six men. If a steer needs treatment for pneumonia, logic will tell you that it will require a larger dose than a person. Similarly, it is logical that our combined U.S. livestock and poultry herds and flocks will require more antibiotics by volume than our combined human population."
Yet, the misconceptions about livestock production and antibiotic use persist. So what can we do about it?
I think with another retailer announcing its commitment to curtail antibiotic use, it really highlights the importance of producers being part of the conversation. We could simply say we won't be patrons of these restaurants or we'll sell our beef elsewhere, but the reality is change is coming. We can either be part of the discussions for how the livestock industry is currently addressing this issue, or it can be dictated to us what we will be forced to do to meet the new parameters of these retailers.
The choice is really ours. Stick our heads in the sand or speak out on this issue. There is certainly a gap between consumers and producers in regards of understanding how we responsibly and judiciously treat animals for illness. Now is the time to be vocal on this topic to ensure our opinions are considered as retailers implement new policies that will impact our industry.
The opinions of Amanda Radke are not necessarily those of beefmagazine.com or Farm Progress.
Subscribe to Our Newsletters
BEEF Magazine is the source for beef production, management and market news.
You May Also Like
---