What can ranchers do about market troubles?
What can ranchers do about market troubles?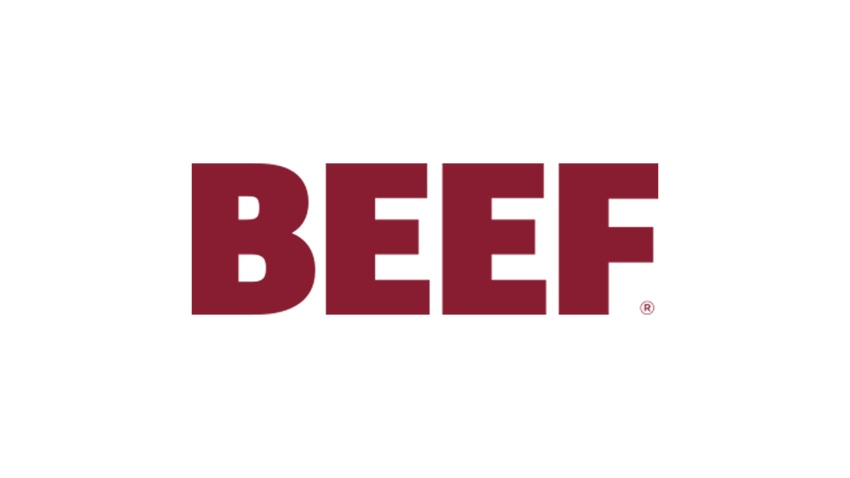 We're gearing up to take a load of calves to the sale barn at the end of the month, and like many beef producers, we are frustrated about the state of the cattle markets and feeling a little despondent about what to do about it.
Frankly, I've been feeling somewhat powerless about the situation and have been falling trap to the "woe is me" mentality that I'm sure many are feeling about the markets. Granted, I'm not allowing myself to feel completely beholden to these emotions; after all, my husband and I are also in active expansion mode on our operation right now, so we still feel somewhat optimistic about rolling the dice on these cattle markets and hoping that things will turn around.
However, a sale barn manager told me that at a CattleFax seminar held at his auction barn last week, the market analyst told the crowd of ranchers to gear up for even worse 2017 and 2018 cattle markets. Frankly, that's a pretty tough pill to swallow.
To make matters worse, he reminded me that while many ranchers have weathered similar storms in the past, for millennial producers like myself, this may be the first time in our production agriculture careers that we've had to go through a down market like this one. As a result, we may see many exit the cattle business.
And yet, this market swing feels different from ones we've seen in the past. Traditional market drivers don't seem to matter anymore. Small rallies in the market never seem to gain any momentum before they peter out. Producers are frustrated; cattle industry groups are scrambling to find relief for their members; and there's a whole lot of finger-pointing as we look for the culprit of the industry's troubles.
As I look at the situation, I have to admit I've been feeling pretty powerless in the role I could play in fixing the cattle market woes producers are currently facing. However, in a recent conversation with an industry friend out in Washington, D.C., I was reminded about the power of my pen, and that as a blogger I have the ability to ask the tough questions and have the difficult conversations that need to be held in order to achieve transparency, ensure competition and allow for true price discovery in the marketplace.
To be honest, it's difficult to know where to start, particularly since depending on who you ask, you might get much different answers for why the markets are the way they are right now. However, a month ago, I listened to panelists speak on this very topic at the U.S. Cattlemen's Association 2016 Cattle Producer's Forum. In particular, these speakers addressed the growing concerns about why future prices have become more volatile and disconnected to cash movement in the marketplace.
One panelist, Dow McVean, managing partner of McVean Trading & Investments, told the crowd of 200+ ranchers in attendance that he suspects the CME might be playing favorably to big investors, saying, "In the era of a for-profit CME, market integrity has been regulated to the back of the bus, and anything that will bring trade movement has been moved to the front of the bus. It's really damaging the $100 billion cattle industry. For those of us who have traded cattle for years, there are clearly things going on that are not normal and not human, quite frankly. It's very difficult to prove, but if the cattle market goes down, then it goes down again, then it goes down some more, but the commitment of traders never changes, that's not normal."
Peter Haller, lobbyist and markets expert for IEX Group, Inc., also spoke during the panel and questioned the integrity of trade deals being made.
Haller said, "The problem that I see in the cattle market is that it appears to suffer from information leakage. As a result, the trades are compromised before they are completed. Producers enter into formula contracts, which basically tells your counterpart literally everything they need to know. Then, they no longer need to go to the spot market, so they are not legally required to step out or stand away from the futures market at times when a settlement is coming up.
"They are potentially trading against you in the futures market at the exact same time you are settling on a futures price. Why would the packers aggressively compete against each other when it would hurt their reference point on other contracts? Their life gets easier every single time someone converts. I know a lot of you converted. You're strongly incentivized to go contract, go formula and not keep anything on the spot market."
Haller urged producers to speak to their regulators and the media to bring true price discovery back to the spot market, saying, "You are the good people in this fight. If they are exhibiting anti-competitive market power by not participating in the spot market to the extent they do in the futures market, you have a real market power problem. Go to regulators. Make your concerns heard. Fight to bring price discovery back to the spot market. The industry needs a small but powerful victory right now."
Earlier this year, the industry formed a CME working group to help address these issues and find a true fix; however, Mark Dopp, North American Meat Institute senior vice president of regulatory and scientific affairs recently told Politico, a publication that covers agriculture and food policy issues, "The matter is that the cattle industry has been reviewed and analyzed and investigated for years, time and again, and there's never been a finding that they've ever manipulated any prices. So this is just a rinse and repeat of what they've been saying for years."
What do you think about the current market situation we are facing? And what can be done to turn things around? Are we as an industry just accepting the current cattle industry woes as "that's just the way things are," or are we going to actively work to find a solution? I plan to cover this topic more in future blog posts and would love your insights. Share your thoughts in the comments section below.
The opinions of Amanda Radke are not necessarily those of beefmagazine.com or Penton Agriculture.
You might also like:
Young ranchers, listen up: 8 tips from an old-timer on how to succeed in ranching
13 utility tractors that will boost efficiency in 2016
Burke Teichert: How to cull the right cow without keeping records
3 weaning methods compared; Which one rises to the top?
6 tips for proper electric fence grounding
9 things to include in your ag lease (that you better have in writing!)
Subscribe to Our Newsletters
BEEF Magazine is the source for beef production, management and market news.
You May Also Like
---