What I've learned from Ree Drummond, The Pioneer Woman
What I've learned from Ree Drummond, The Pioneer Woman
Traveling to the Pioneer Woman's Mercantile in Pawhuska, Okla. offers lessons in agritourism, advocacy and sharing our beef production story online.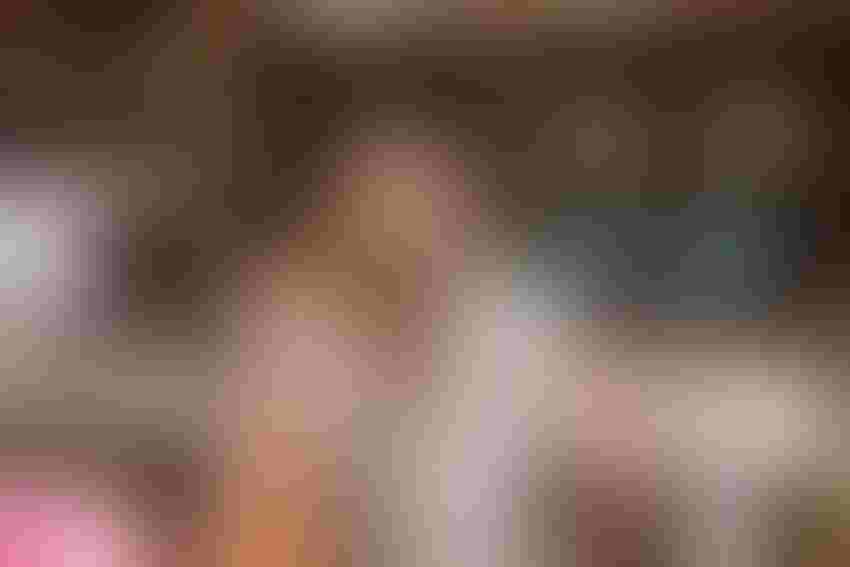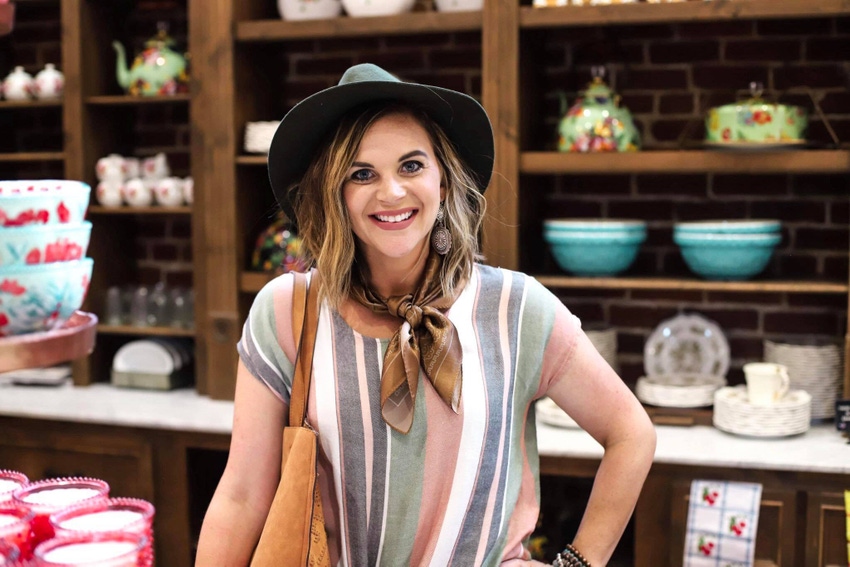 From 2006 to 2007, I was a National Beef Ambassador traveling the country on behalf of America's cattlemen and women. The program was a project of the American National CattleWomen and was funded, in part, by the Beef Checkoff.
During that time, I had a blog called, "Chewing the Cud." Blogs were brand new at the time, and I was convinced that only my mother would read what I wrote. However, I continued to write because I felt like this was a great platform for sharing information about beef production and ranch life with the rest of the world.
Ultimately, Chewing the Cud became a great testing ground for what would become BEEF Daily. In 2008, I was an intern for BEEF, and then editor Joe Roybal was looking for ways to drive traffic to the online website. I suggested adding a blog to create a community on the site. The blog would be in addition to the articles already featured online, but through comments, social media engagement and a regular newsletter, BEEF Daily could be a way for folks to discuss hot industry news with me (a young aspiring beef producer) and the rest of the BEEF community.
Joe liked the idea, and the rest is history! BEEF Daily officially launched in September 2008, and here we are, almost 11 years later, still interacting and exchanging ideas every Monday-Thursday!
At the heart of everything I do, I truly love blogging, engaging with producers and consumers alike and sharing my personal story online. You've watched me graduate from college, get engaged and married, purchase a ranch, expand our cow herd, become a mother to three children, author two ranch-themed books for kids and travel the country speaking to agricultural groups.
As a whole, the BEEF Daily audience is loyal, inquisitive and interactive. You've taught me so much over the years and this platform has given me a sounding board as I work toward my goals as a cattle rancher in South Dakota. I'm truly grateful for all of you for reading, as well as for the BEEF team who continues to believe in me and what I write.
Now as I look back on my time as the BEEF Daily blogger, I definitely want to give credit to those who I've admired and emulated. One of those folks is someone I've never met in person, but I've followed online since the very beginning of her blog. Despite having never met, my photo (a senior portrait at that) was featured on her blog post in 2007. You can read that post here.
Ree Drummond (The Pioneer Woman) is a ranch wife, blogger, author, cooking show host, kitchenware designer and more. She has mastered the art of blogging, photography, cooking, speaking, writing, marketing and advocating for agriculture.
She got her start about the same time as me, and I always admired her style and ability to connect an urban audience with her quiet life in the remote countryside of Pawhuska, Okla. Now a bonafide celebrity, Drummond has not only become and exceptional advocate for agriculture, but she also has a lot to teach our industry about building relationships, reaching consumers and maximizing opportunities with value-added agricultural enterprises.
Last weekend, my husband Tyler and I took a road trip to Fletcher, Okla. to pick up a couple of our embryo heifers in a recip herd located there. Along the route was Drummond's, Pioneer Woman Mercantile, a gorgeous western boutique, coffeehouse and restaurant located in Pawhuska, Okla. Since the opening of the Mercantile a couple of years ago, Drummond has since built a sweets shop and a boarding house, as well as her "Lodge," which is where she films her cooking television show.
Taking a quick detour off the interstate, Tyler and I spent a few hours in Pawhuska, exploring Ree's shops, drinking iced coffees and dining on ribeyes and chicken fried steaks. If you have ever followed her blog or watched her show, it felt like you were dropped into Ree's charming little world on the ranch. It was a feel-good tourist stop that celebrated American ranching, and it was a treat to see Ree's work in person, after years of admiring what she does online.
So what can we learn from Ree? Undoubtedly, there are few of us who have the resources that she does. After all, the Drummonds rank as one of the top landowners in the country. However, even if we don't have the buying power that Ree does, we do have a voice just like her. And we can use it effectively to share own agricultural stories in a way that is authentic to ourselves and our lives in the cattle business.
Do you know how to man the grill like a pro? Share it on social media.

Do you think your cattle are a beautiful site to be seen on the ranch? Snap a picture and share it online!

Do you think it's a blessing to work alongside your family every day in your operation? Introduce your clan to the world on Facebook!

Do you enjoy even the most mundane tasks on your ranch? Guess what? They aren't average to consumers. Share the "dull" stuff, and you would be amazed how interested an urban audience would be to learn more about what you do!
Engagement doesn't have to be negative. It doesn't have to incite hate from activist groups or vegan trolls. Social media engagement and effective agricultural advocacy can be fun, insightful and interactive, especially if you take a page from Ree's book and focus on the wonderful sites, sounds, smells and tastes of country life.
I tip my hat to you, Ree Drummond. You make advocacy look easy, and you represent our industry well! Cheers!
And to all of you BEEF Daily readers — thanks for tagging along for the adventure over the last 11 years. Here's to many more years to come!
The opinions of Amanda Radke are not necessarily those of beefmagazine.com or Farm Progress.
Subscribe to Our Newsletters
BEEF Magazine is the source for beef production, management and market news.
You May Also Like
---