What's ahead for beef?
What's ahead for beef?
There are a lot of factors that influence the price of cattle. Here's a look at the beef cutout.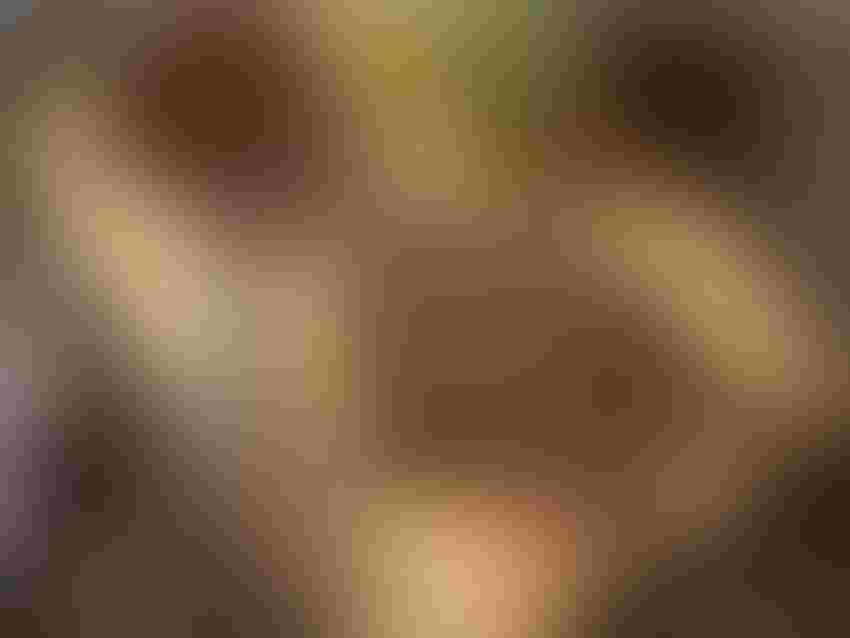 Last week, this column gave an outlook from Rabobank on the global beef picture. Since this is the time of year for outlooks, be they right or wrong, let's look at what the economists who write the Daily Livestock Report (DLR) think about the beef cutout.
Why is that important? After all, that's a long way from the calving pasture. It's important because what happens at the wholesale and retail end of the beef marketing chain affects you at marketing time and ultimately, affects the genetic decisions you make.
According to DLR's Dec. 27 report, the rib primal value has collapsed, as it does every year, but the pullback this year has been even more significant than last year.
READ: Facts about the live-to-cutout spread
But don't worry. That's a seasonal move as rib demand dampens following the holiday season. "Last year, the pullback for the same time period was 14.5% but the year before that it was 23%. So the rib seasonal is alive and well although it will move around a bit from year to year," DLR reports.
At this time, what we don't know yet is the performance of end cuts come January and February. For the beef cutout to gain traction in January, end cuts would need to once again carry more of the value. Higher beef prices in the world market and lack of imports should be supportive but it is far from a sure bet, according to DLR.
"The big unknown is how retailers feature beef roasts and ground beef in Q1. One could argue that the higher [cash register] rings that beef provides will continue to make it an attractive feature item. The economy continues to outperform the doom and gloom talk from some quarters and the partial trade deal with China could also open the doors for more U.S. beef trade in 2020."
Related: As beef producers look to 2020, all eyes are on China
On the other hand, there are some reasons for concern. "The most significant is the slowdown in beef sales for delivery 22-60 days out. In the four weeks ending Dec. 20, forward sales in this category are down 23% from a year ago and also below both 2017 and 2016 levels.
"This could suggest retailers are planning on fewer features in the second half of January and in February. Forward sales for the 61-90 day window during this period were down 18% and for delivery 90 days or further in the future were down 34%," according to DLR.
One thing we know for sure: Beef demand has been exceptional and that has been underpinning prices. Yes, feeder cattle and calf prices aren't as good as we want them to be. But I believe they would be lower were it not for the great beef demand we've seen.
So my outlook for 2020 hinges on continued strong beef demand. I'll use Certified Angus Beef (CAB) as a proxy for the high-quality beef consumers have available.
"The Prime carcass count from 2015 to 2019 has increased by 91%. That's moving the Prime share of steer/heifer carcasses up from 5% to 8.5% in that period," CAB's Paul Dykstra tells me. "The Prime cutout premium to Choice is up 5% from 2015 vs. 2019. Supply has increased tremendously while price has modestly increased too."
READ: Does beef demand impact you?
The CAB story is similar with a big move in supply. "Same period—2015 vs. 2019 (calendar years)—an increase of 59% in CAB carcasses certified, moving the acceptance rate from 28.3% to 34.9% of all eligible cattle," Dykstra says. "The CAB cutout premium to Choice in that comparison shows a 21% increase from $8.58 per cwt to $10.39 per cwt. It's important to realize that Choice supplies were also increasing. As well, CAB supplies are nearly 20% of all fed cattle combined," he adds.
"The interpretation is that during a period of significant increases in supply of high-quality beef, we have seen premiums for Prime and CAB carcasses increase as well." 
That's a clear signal that consumers want the best beef you can produce and are willing to pay for it. Meeting that demand starts with the genetic decisions you make when you buy your herd bulls and the management you put into cow herd and raising your calves.
I don't know what cattle prices will do in 2020. But I'm certain that the quality of beef you provide to consumers here and around the world has gained a reputation for being the best.
Let's look forward to 2020 with the certainty that the beef you produce will continue to be best in the world. And also with the hope that trade tensions will lessen and the trade outlook will be better.
That, along with the reputation U.S. beef has established, will continue to underpin cattle prices regardless of which direction they trend.
Subscribe to Our Newsletters
BEEF Magazine is the source for beef production, management and market news.
You May Also Like
---