What's new with plant-based protein patties?
What's new with plant-based protein patties?
Ranchers are confident beef will remain king, even as media buzz surrounding plant-based alternatives ramps up. Here are the latest headlines.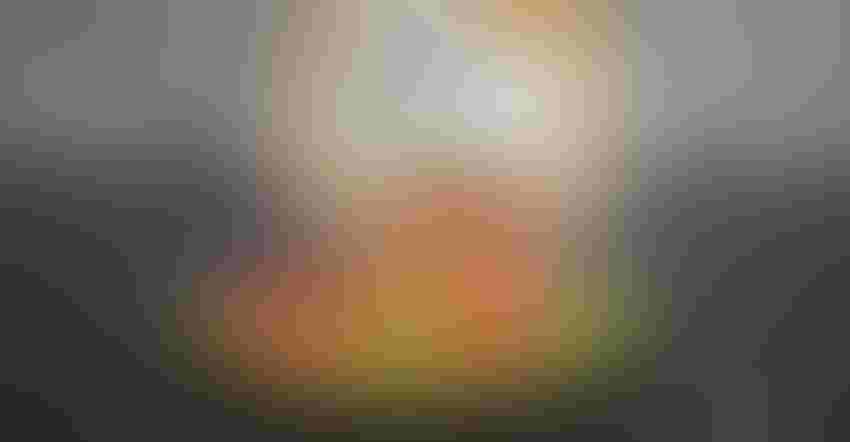 Grilling season is off to a great start. In May, we celebrated Beef Month to kick things off, and I just discovered that June is Steak Month, so we have another reason to celebrate and discuss our grilling favorites with consumers on social media.
While beef, pork and chicken tend to be consumer favorites to throw over hot charcoal, many consumers are looking at plant-based alternatives. There are certainly many vegan options for consumers to choose from, but it seems like Impossible Foods and Beyond Meat are the top two contenders vying for prime real estate in the meat case.
So what's up with these plant-based companies? I rounded up some recent headlines, which highlight the ups and downs of these meatless alternatives. There appears to be a mixed bag of reviews from journalists on Impossible and Beyond. Browse the latest headlines and see for yourself:
1. "Critics question ethics behind Impossible Burger's rapid fast-food expansion" by Tara Duggan for San Francisco Chronicle
Duggan writes, "With total funding of $750 million, Impossible Foods is the best-financed of about a dozen Bay Area companies working feverishly to create alternatives to animal agriculture. Rather than trying to convince people to give up meat, Impossible Foods founder David Brown has said he wants to meet people where they are, which often is in front of a fast food burger. Its mission: 'To save meat. And earth.'"
2. "Short seller says Beyond Meat hype is 'beyond stupid,' places bet against the shares" by Thomas Franck for CNBC
"Beyond Meat 'has become Beyond Stupid,' Citron Research said in a tweet. 'Most heavily traded retail stock on Robinhood, market cap now bigger than industry.'"
3. "Beyond Meat's first-quarter earnings better than expected" by The Associated Press
According to the article, "The El Segundo, Calif.-based company lost $6.6 million, or 95 cents per share, in the first quarter, up slightly from a 98-cent loss in the same period a year ago.
"Adjusted for stock-based compensation costs and other items, the company lost 14 cents per share. That was better than the 15-cent loss analysts had forecast, according to FactSet."
4. "Beyond Meat at risk as competitors like Impossible Burger take root" by Tonya Garcia for Market Watch
Garcia writes, "According to data provided by SEMrush, a content-marketing platform, for the year spanning April 2018 to April 2019, 'Impossible Burger,' another plant-based burger option from Impossible Foods Inc., was searched on Google an average of 171% more than 'Beyond Burger.'"
5. "How the Beyond Burger and Impossible Burger actually compare to traditional burgers — and each other" by Kate Taylor and Shayanne Gal for Business Insider
Taylor and Gal write, "We pulled the nutritional info for the Beyond Burger and Impossible Burger patties to see how the two popular plant-based burger brands compared to each other. We also included some popular beefy burger options: Burger King's patty and the original patty from frozen-burger brand Bubba Burger."
I've yet to try either of these products to see how they really taste, but I'm pretty confident that America's love of a good, juicy cheeseburger is going to be hard to overcome with a vegetable-based patty that's lying about being beef. However, BEEF Senior Editor Burt Rutherford did, and was less than impressed.
That's just my two cents, and by all means, plant-based protein patties, bring on the competition! The beef industry is ready for you!
The opinions of Amanda Radke are not necessarily those of beefmagazine.com or Farm Progress.
Subscribe to Our Newsletters
BEEF Magazine is the source for beef production, management and market news.
You May Also Like
---