What's the outlook for the rural economy? Here are 10 factors that may affect you
What's the outlook for the rural economy? Here are 10 factors that may affect you
A confluence of factors suggest there's some downside risk this year, both here and abroad.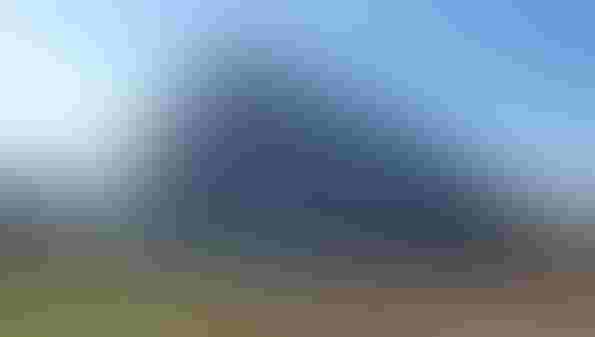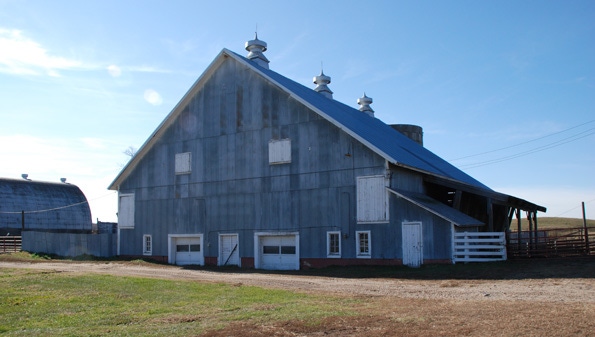 The rural economy, like the many arms of agriculture that help support it, is a complex system. While production agriculture is one of the main drivers in the rural economy (oil and gas being the other), what happens outside rural America both here and abroad has a big influence on what happens at the ranch gate.
Cobank, which is part of the Farm Credit System, has released a 2019 outlook report that details the economic situation projected for the U.S., as well as other major countries. I won't look at every aspect of the report, but let's focus on a few things that might be important as we look down the road. You can read the full report here.
The U.S. economy is still performing well by most key measures, according to the report. However, consumers, investors, companies and other market participants have become more wary about the near-term future with seemingly good reason. Global and U.S. economic prospects are weakening and the agricultural economy shows few signs of an imminent comeback.
Here's five of the 10 key factors that CoBank thinks will shape agriculture and markets sectors that serve rural communities throughout the U.S.
Animal Protein: Output grows again
In 2018, the U.S. animal protein sector began suffering from the same oversupply and weak margins that have plagued U.S. dairy producers since 2015. Despite the less favorable profitability environment, the protein and dairy sectors will continue to expand production in 2019, prolonging the margin squeeze.

Of the three major animal protein species, beef appears to be weathering the animal protein oversupply situation best, with favorable fed cattle prices and historically high packer margins resulting from tight processing capacity. Conversely, the pork and poultry sectors reflect the impact of plant expansions which will deliver double-digit increases in processing capacity for both species by 2020.
Global Economy: Trade-induced slowdown to hit U.S shores
The global economy is slowing and the effects will spread to U.S. shores in 2019. World economic output hit an 8-year high in 2018, powered by both advanced economies and emerging markets.
But challenges mounted in late 2018 and risks are decisively weighted to the downside for the coming year. Trade is the biggest risk, as the world's two largest economies test each other's willingness to accept economic pain. Trade policy between the U.S. and China will remain the leading risk to the global economy. The rising of debt levels is another undercurrent that threatens to derail the global economy. Total global debt levels (all public and private debt) are now more than three times greater than in 2001.
U.S. Economy: Slowing growth, accelerating risk
The U.S. economic expansion is set to become the lengthiest in history this summer. But clouds forming on the horizon suggest more modest growth in 2019 and greater concerns for 2020. Therefore, we can expect a delicate balance of consumer strength to offset a slowing housing market and weaker business investment to keep the U.S. economy growing between 1.75% and 2.25% in 2019.
U.S. Farm Economy: Higher costs and debt to hamstring producers
With agricultural commodity markets depressed by global supply abundance and ongoing trade disputes, farmers and ranchers face the arduous task of cutting production costs. However, continually rising costs in agriculture are expected to squeeze producers, causing further margin erosion and financial stress in 2019.
To steady the agricultural economy and boost revenues, the sector is dependent on substantive breakthroughs in trade policy. Strong land values remain the positive for farmers and ranchers, although land values could face downward pressure.
What's the silver lining?
The global and U.S. economic prospects are weakening, and the agricultural economy shows few signs of an imminent comeback. There are silver linings, however, and many of them hinge directly on the prospect of favorable trade developments, particularly with China.
"There is a 50% probability that some form of a deal with be struck with China by the second quarter of 2019," said Dan Kowalski, vice president of CoBank's Knowledge Exchange Division. "Also, there's a 50% probability that most or all the tariffs will be lifted on U.S exports in the first half of the year. Should that scenario develop, our outlook will improve considerably."
Subscribe to Our Newsletters
BEEF Magazine is the source for beef production, management and market news.
You May Also Like
---