What's the word on labeling & regulating cell cultured proteins?
What's the word on labeling & regulating cell cultured proteins?
What's the latest on fake meat news? Today's blog recaps some recent headlines and provides an update on petri-dish proteins and an upcoming public meeting to discuss concerns about these products.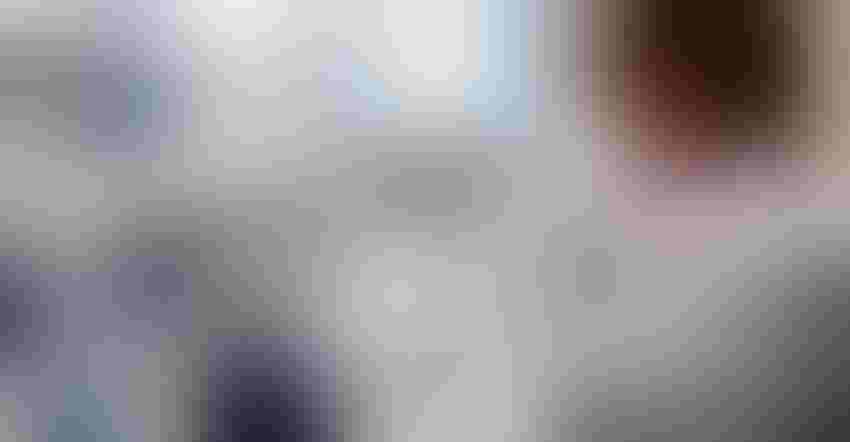 Getty Images | Ian Waldie
The industry has been buzzing about cell cultured proteins for months now. What should these lab meats be called? How should they be labeled? Which regulatory body should oversee these products? What can be done to stop these companies from hijacking beef's hard-earned reputation? And is it fair for these folks to refer to their products as "clean," which inherently implies that traditionally-raised meat products are not?
These are some of the many questions swirling around the topic of cell cultured proteins as the beef cattle industry grapples with the best way to stay ahead of it. Before these products can enter the marketplace, these questions must be asked and answered, and at long last, a public meeting is on the docket to do just that.
On Oct. 23-24, the U.S. Food and Drug Administration (FDA) and U.S. Department of Agriculture (USDA) will host a joint public meeting to address the many concerns surrounding these products. The meeting will focus on potential hazards, oversight considerations and labeling of cell cultured food products derived from livestock and poultry.
READ: Let's label fake meat for what it really is
In a press release, USDA Secretary Sonny Perdue said, "This is an important opportunity to hear from the agricultural industry and consumers as we consider the regulatory framework for these new products. American farmers and ranchers feed the world, but as technology advances, we must consider how to inspect and regulate to ensure food safety, regardless of the production method."
"The FDA knows just how vital it is to ensure the safety of our nation's food supply and the critical role science-based, modern regulatory frameworks are to fostering innovation. Recent advances in animal cell cultured food products present many important and timely technical and regulatory considerations for the FDA and our partners at USDA," said FDA Commissioner Scott Gottlieb. "We look forward to the opportunity to hold a meeting with our USDA colleagues as part of an open public dialogue regarding these products."
The meeting will be held at the U.S. Department of Agriculture South Building in the Jefferson Auditorium in Washington, D.C. On Oct. 23, the meeting will run from 8:30 a.m. to 4 p.m. and will focus on potential hazards and oversight for regulatory agencies. On Oct. 24, the meeting is scheduled for 8:30 a.m. to 3 p.m. and will focus on labeling concerns.
For those of us in the beef industry, creating the right regulatory framework to oversee these products should be a top priority, followed closely by how these petri-dish proteins should be labeled in the meat case. These two things would ensure an even playing field at the grocery store, where I'm confident beef will still be the preferred protein for the center of the plate.
Yet, we must be cognizant that not everyone at this meeting will feel the same way we do.
READ: Of beef's sustainability, fake meat & other random thoughts
To get a better understanding of what's trending and how consumers are thinking about cell cultured proteins, check out these recent headlines.
1. "Can science build a better burger" by Susan Milius for Science News
Milius writes, "A tasty morsel of meat contains more than muscle fiber cells. Connective tissue holds those fibers in place, and fat cells, a big component of flavor, power the fibers' exertions. One of the big challenges for tissue culture, edible or simply research-based, has been trying to get blood vessels to reach into meat. Without vessels to supply oxygen and food to inner cells, a scrap of muscle cells can't develop much thickness. Thus, clean meat projects so far tend to produce ground beef instead of a porterhouse."
2. "Mouth-watering flavor is harder to engineer than we hoped" by Ana Gorelova for Massive Science
Gorelova writes, "While companies producing plant-based meat substitutes are growing quickly, the future of cultured meat is still hazy. The first hamburger made entirely of lab-grown meat hit the grill in 2013, but the cellular agriculture industry is still facing many of the same challenges and setbacks from those early days.
"In order to be universally accepted by consumers, meat alternatives have to not just look like conventional meat, but also mimic its smell, texture and taste — not a trivial task for food scientists. A blend of over a thousand water soluble and fat-derived components make up specific flavors of different strains of meat, so accurately emulating the distinctive taste of meat is a difficult endeavor."
3. "Perdue Farms is the latest company to target plant-based meat alternatives" by Cathy Siegner for Food Dive
Siegner writes, "Perdue Farms is considering an array of plant-based protein options as potential additions to its chicken and turkey portfolio, according to Bloomberg. This could include vegan items or products combining meat, plant-based protein and vegetables, Chairman Jim Perdue told Bloomberg.
"'Our vision is to be the most trusted name in premium protein,' he said. 'It doesn't say premium meat protein, just premium protein. That's where consumers are going.'
"Perdue also said the privately held company, founded by his grandfather in 1920, isn't interested in investing in cell-based meat products at this time."
READ: Fake meat regulatory pathway should include both USDA & FDA
4. "Tyson Foods joins Cargill in turning their backs on farmers and ranchers" by Jim Mundorf for Lonesome Lands
Mundorf writes, "According to the Provisioner Processor, four meat processors produce the vast majority of meat sold in the U.S. Tyson foods is number one, and Cargill is number three. Together they can control the market. Now as investors in Memphis Meats, they are partners. Memphis Meats has predicted that their lab meat won't be on shelves until 2021. Who knows how accurate that is, or if it will ever happen at all. In my opinion I don't think it will. I don't think they will ever create anything that compares to real beef in a laboratory. Now that Tyson and Cargill have partnered I don't know that, that matters anymore. If this lab meat does become available and Tyson and Cargill see it as a more profitable product what's to stop them from pushing actual meat out of the marketplace?"
5. "Hormones/antibiotic-free claims, followed by animal welfare, are the top consumer drives for cell-based meat" by Elaine Watson for Food Navigator
Watson writes, "New survey data from food development specialist Mattson suggest that the number-one thing consumers see as appealing about cell-based meat is that it could 'help reduce the amount of hormones and antibiotics we consume' (cited by 39% of respondents)."
The opinions of Amanda Radke are not necessarily those of beefmagazine.com or Farm Progress.
Subscribe to Our Newsletters
BEEF Magazine is the source for beef production, management and market news.
You May Also Like
---