What to expect when U.S.-Brazil beef trade resumes
What to expect when U.S.-Brazil beef trade resumes
Beef trade between the U.S. and Brazil will open soon.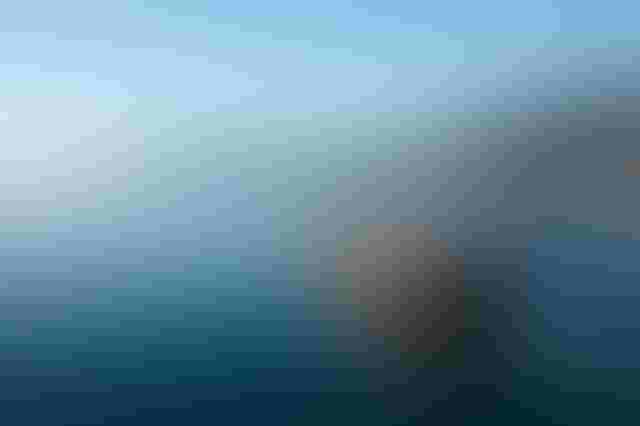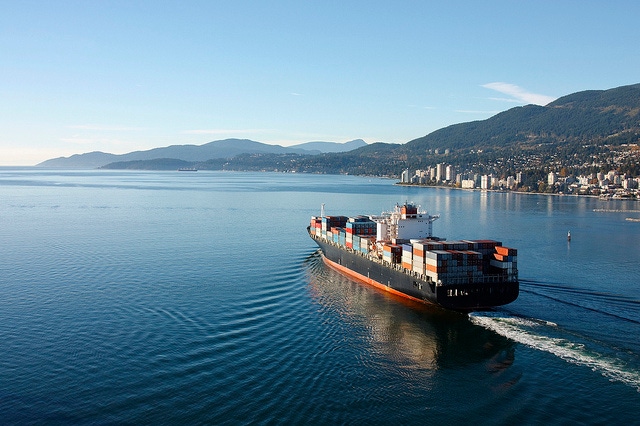 On August 1, USDA announced that Brazil is reopening to U.S. beef for the first time since the first U.S. BSE case was confirmed in December 2003. The USDA release also noted that in a separate decision, its Food Safety and Inspection Service (FSIS) recently determined that the United States can safely import fresh (chilled or frozen) beef from Brazil.
Currently, beef imports from Brazil are limited to cooked and canned products, due to restrictions related to foot and mouth disease. Further regulatory steps are necessary before shipments can begin in either direction, but when beef trade resumes between the two countries, what is the likely impact?
According to U.S. Meat Export Federation (USMEF) Economist Erin Borror, the potential for U.S. beef and beef variety meat exports to Brazil will be fairly limited in the near term, due in part to Brazil's economic situation and relatively weak currency.
However, the Brazilian real has already strengthened by about 25% versus the dollar since its February low, and she foresees more significant medium-term opportunities for exports of high-quality U.S. middle meats and picanha or coulotte, a top sirloin cap cut that is very popular in Brazil, for use in the foodservice and high-end retail sectors. The market also offers potential demand for beef variety meat.
"U.S. beef will be differentiated and marketed as a unique product in the upscale sectors of metropolitan areas such as Sao Paulo and Rio de Janeiro," Borror explains. "There are also opportunities for U.S. liver exports, as beef livers are a popular item in Brazil and command relatively high prices."
The U.S. is the largest exporter of beef livers in the world, and has been looking to diversify its liver markets since Russia closed to U.S. beef in 2013.
A look back at the years prior to December 2003 shows sporadic success for U.S. beef in Brazil – which is not surprising, considering its volatile currency and fluctuating domestic supplies. In 2003, U.S. beef exports to Brazil totaled just 312 metric tons (mt) valued at about $475,000. This was down from 552 mt in 2002, valued at $1.2 million (Figure 1).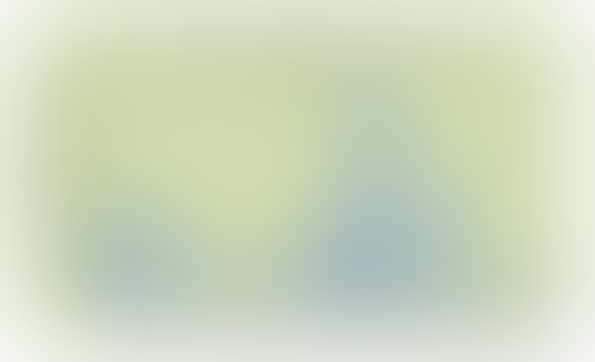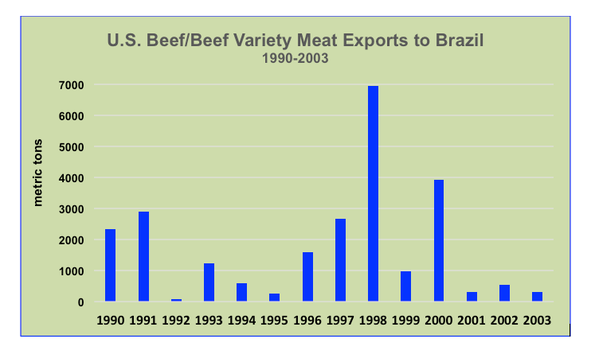 Figure 1
During those years, Brazil was a relatively small exporter of beef and its primary import suppliers were the same as today: Paraguay, Uruguay and Argentina. Since that time, Brazil's production, consumption and exports have surged while imports have declined. While imports reached 126,000 mt in 1997, the recent high was just 60,000 mt in 2014.
Through July, Brazil's 2016 beef imports are up 7% from a year ago to 30,178 mt, with Paraguay (20,181 mt, +26.5%) as the largest supplier, followed by Uruguay and Argentina. Australia was a significant supplier to Brazil before the recent slowdown in Australian production (Figure 2).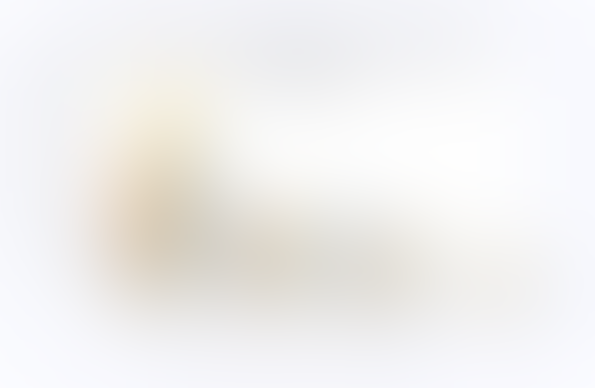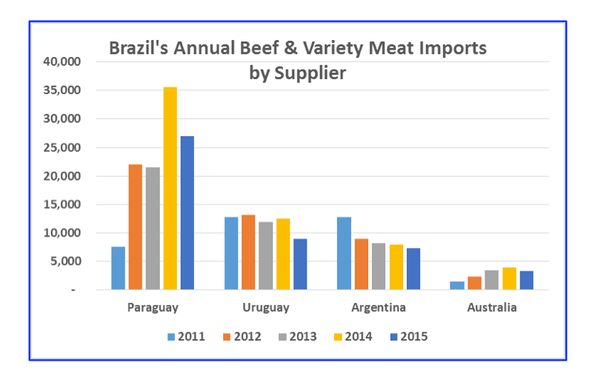 Figure 2
The U.S. industry has demonstrated its ability to compete in the South American market, especially when not facing the intense disadvantage of a strong U.S. dollar. U.S. beef/beef variety meat exports to South America increased from just $6 million in 2003 to a record of $118.45 million in 2014, before slipping to $94.7 million in 2015.
Free trade agreements in key markets such as Chile, Peru and Colombia have helped expand U.S. exports to South America. The U.S. and Brazil have no such agreement, but Brazil's import duties (10% to 12%) are not prohibitive.
Borror notes that while Brazil has been anxious to gain expanded access to the U.S. for some time, penetrating the U.S. market won't necessarily be easy. Once fresh/frozen Brazilian beef is cleared for import into the United States, it will mainly compete with imported product from Australia, New Zealand, and Uruguay for a share of the lean manufacturing beef market.
Brazil does not have a country-specific designation like these other suppliers, so it will compete for space in the 64,805 mt "others" quota. Within this quota, imports from Brazil will be subject to a 4.4 cents per kilogram duty rate. If this quota is filled, out-of-quota imports entering the U.S. will face a 26.4 percent tariff.
"Brazil will certainly be an interesting addition to the list of countries supplying the U.S. market, and one that's likely to make an impact," Borror said. "But U.S. import demand depends on a number of factors, and there is a good chance Brazil will displace existing suppliers rather than generate a significant increase in total U.S. imports." 
Data sources: USDA Foreign Agricultural Service, Global Trade Atlas
Joe Schuele is vice president, communications, with the U.S. Meat Export Federation in Denver, Colo.
 You might also like:
Do small cows make more money?
13 utility tractors that will boost efficiency
60+ stunning photos that showcase ranch work ethics
7 common cattle fencing mistakes (and how to fix them!)
Subscribe to Our Newsletters
BEEF Magazine is the source for beef production, management and market news.
You May Also Like
---