What you need to know about the final VFD rule
What you need to know about the final VFD rule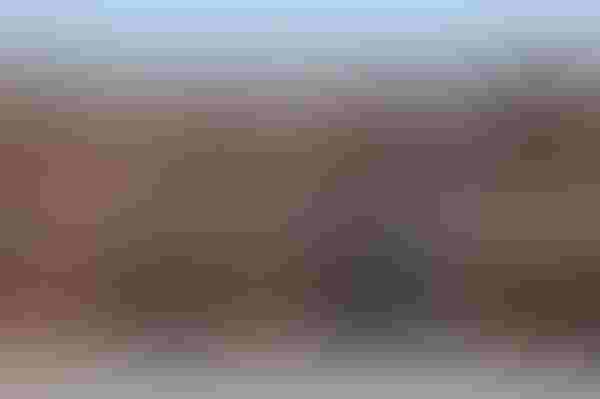 How you will be able to obtain antibiotics for use in feed and water for food animals is changing. On May 28, the FDA Center for Veterinary Medicine (CVM) released the final Veterinary Feed Directive (VFD) rule, which specifies how your veterinarian may authorize use in the feed or water of a medically important antibiotic for food animals.
The VFD is the mechanism for enacting changes driven by Guidance for Industry documents (GFIs) 209 and 213. GFI 209 asked companies marketing medically important antibiotics for use in the feed or water of food animals to first withdraw label indications that were only for growth promotion, and did not have an indication for prevention, control or treatment of disease. The second request was to add the requirement for veterinary oversight of all remaining uses of medically important antibiotics in the feed or water of food animals. All 26 companies which, at the time, held one of these labels are complying.
Veterinary oversight will occur through a VFD for in-feed use and a veterinary prescription for use in water. There are currently only four antibiotic labels with a requirement for a VFD, one of which is a generic form of one of the original three.
Veterinary authorization of water use of medically important antibiotics in food animals will be through the same prescription process as for other prescription drugs you use today. To provide a drug based on a prescription, the distributor of the drug must be authorized by your state to distribute prescription products.
The expansion of the number of antibiotics which will require a VFD was the reason for the CVM to update the existing VFD, with a goal of making it more user-friendly. The requirement for VFD authorization of in-feed use of medically important antibiotics is currently slated for Jan. 1, 2017. 
There have already been a lot of education opportunities for veterinarians and food animal producers on this subject. Many more will come. Here are some key points to get you started:
Your veterinarian can only authorize the use of antibiotics in the feed or water of your animals within a veterinary client-patient relationship (VCPR).
Additional antibiotics used in cattle feed which will now require a VFD include oxytetracycline, chlortetracycline and tylosin. Antibiotics which are not considered medically important for humans, and therefore will not require a VFD, include monensin, lasalocid and bacitracin. However, if these are used in the feed concurrently with a VFD drug for which concurrent use of both drugs is on their respective labels, then this concurrent use must be authorized by the veterinarian on the VFD for the drug requiring veterinary oversight.
Extra-label use of any drug in the feed other than as specifically included on the label will remain illegal; it is illegal to do so now. This would include a practice such as periodically pulsing an entire feedyard with a gram of chlortetracycline or oxytetracycline per 100 pounds of body weight per day for the purpose of increasing feed intake. That is not on the label for that regimen, and is therefore illegal.
Your veterinarian may still authorize extra-label use of antibiotics in the water if he or she complies with the requirements of the Animal Medicinal Drug Use Clarification Act (AMDUCA).
Milk replacer and mineral are considered feeds. Use of medially important antibiotics in milk replacer or mineral will require a VFD.
The CVM has a website where you can read the actual VFD, and read GFI 120, which is basically a frequently asked questions-type guideline for understanding the VFD.
Your veterinarian will be your go-to guide on these authorizations. You have plenty of time to work together to plan your use of antibiotics in feed and water.
Mike Apley, DVM, Ph.D., is a professor in clinical sciences at Kansas State University in Manhattan.
You might also like:
Are feeder cattle prices on the cusp of a collapse
How to prevent foot rot in cattle
How to prevent & treat pinkeye in cattle
When is the best time to wean? It might be younger than you think
7 tools to win the war against cattle flies
5 foundational ideas for a successful ranch
7 U.S. cattle operations that top the charts for their stewardship efforts
Subscribe to Our Newsletters
BEEF Magazine is the source for beef production, management and market news.
You May Also Like
---