Where does China stand on trade? Let's break it down
Where does China stand on trade? Let's break it down
In this two-part series, we look at the trade landscape with China and Japan. Part 1 analyzes the China trade conundrum.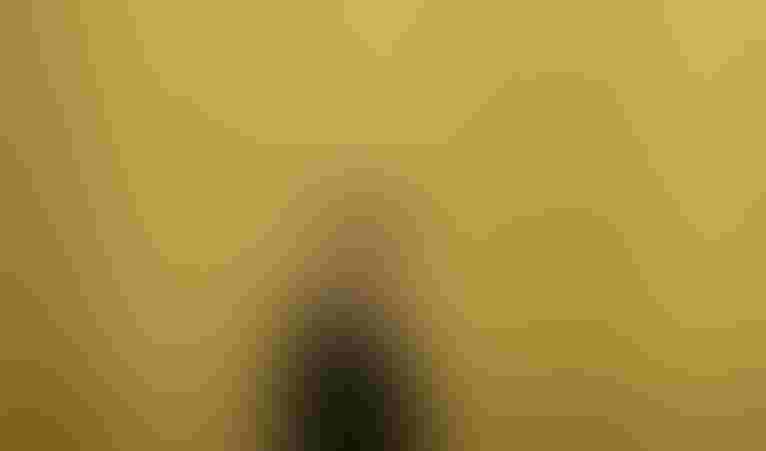 Pool / Pool /Getty Images
"China's industrial profits suffer first year-on-year fall in almost 3 years."
"China stocks mark 4-yr closing low as Sinopec suspensions spook market."
"China to step up support for economy in 2019 amid trade war."
These recent CNBC headlines plus slowing growth, easing capital reserve requirements on banks, the weakening yuan and a monster national debt could lead one to think China would be in the mood to strike a deal with the U.S. on trade. President Trump's boldness has also coaxed some statements of support from other countries too timid to speak up in the past.
But that's just the economic pain. In China, there are other major considerations, like "is the countryside upset enough to cause trouble" and no matter what, the Party must survive. While an administration in the U.S. can suffer in the public opinion polls, see some demonstrations or lose an election, China's history, fraught with purges and revolutions, keeps leadership on a much more sharpened point than we are used to.
President Xi gave a speech recently commemorating Deng Xiaoping's "reform and opening" 40 years ago, the moves to put China on a more liberalized, free market path. Expected to hint at how he was going to accommodate pressure from the U.S., the economy, investors and some Chinese economists, Xi instead left a trail of contradictions while reminding everyone the Chinese Communist Party must not be weakened.
The Party is the reason for China's success; its control of the country will solve all problems and solutions will be what the Party decides they need to be, he indicated. However, the country is trapped between "conflicting and unforgiving demands," as described by Philip Orchard in an article published in Geopolitical Futures titled Xi Walks the Line Between Reform and Revolution. "When forced to choose between bad options, the Party will pick the one that poses the least risk to its power," he wrote.
After that, the explanations became really hazy. Xi criticized Maoist policies yet called for fresh Marxist-Leninist doctrine. He indicated more power must be pushed down to lower levels of government—which contradicts the policy of Xi's time in power. But the party must control everything—which local parties can do.
However, he promised the private sector will be the priority. Yet at the same time, state-owned enterprises are sucking up available capital.
China has a long history of recognizing the contradictions between the needs and wants of the people and the need for Party power. As any bureaucracy, the Party has had some trouble with factionalism, unresponsiveness and corruption. The Party has struggled with how much market-oriented reform was enough without threatening Party control of the economy, government and culture.
It's not that Xi hasn't had aspirations of giving market forces more sway in the economy, aiming for a more efficient economy and better use of capital. But those aspirations have stalled, while state-owned companies have grown robustly and private sector companies have lost momentum. 
China has ideas for more integration between the private sector and state-owned enterprises.  Unfortunately, a lot of that is theoretical and untested and the demands from Trump and other countries means there is no time for experimentation.
Orchard's opinion is that forcing Chinese state-owned companies to operate under true market forces would risk a surge in unemployment that would trigger mass protests. Xi has been trying to institute market reforms and help state-owned businesses at the same time, trying to give the population more of the freedom it desires as many sectors become more prosperous, without the Party losing control.  We all know that trying to make state-owned enterprises as efficient as private sector firms is a losing battle, but China may not see that.
Either way, the times are going to force Xi to change and adapt to some degree and he wants to accomplish that without the collapse of his power and party.
Just in recent days, both scheduled meetings in China of deputy-level officials and some hints that progress is being made have emerged. U.S. Trade Representative (USTR) Deputy Trade Representative Jeffery Gerrish and Treasury Undersecretary David Malpass are scheduled for several days of talks. If they make enough progress, Vice Premier Liu will come to Washington soon after that to confer with USTR Robert Lighthizer and Treasury Secretary Steven Mnuchin.
China has made some initiatives to move things along, including temporarily suspending tariffs on U.S.-made autos, buying soybeans from U.S. farmers and pledging to revamp industrial policies that disadvantage foreign firms. That includes cracking down on Chinese officials who pressure U.S. firms to transfer technology to Chinese partners, reports the Wall Street Journal in an article titled U.S. and China Fleshing Out Trade Deal.
The key, of course, is spelling out the details of how things will be done, as well as making sure there is no room for government to get around rules by using other levers and factors to make progress meaningless. The Trump administration does not want just promises but aims to nail down the progress it wants.  Enforcement of new rules is also a necessity.
Reportedly, U.S. negotiators are pressing China to ease restrictions on agricultural imports, to put U.S. farmers on the fast track to recovery. Mnuchin said China is committing to purchases of $1.2 trillion in goods and services, although he did not specify a time frame. Last year, China bought $188 billion in goods and services.
Dittmer is a longtime beef industry commentator and executive vice president of the Agribusiness Freedom Foundation.
Subscribe to Our Newsletters
BEEF Magazine is the source for beef production, management and market news.
You May Also Like
---