Why The Circle Of Life Is More Meaningful To Ranchers
Why The Circle Of Life Is More Meaningful To Ranchers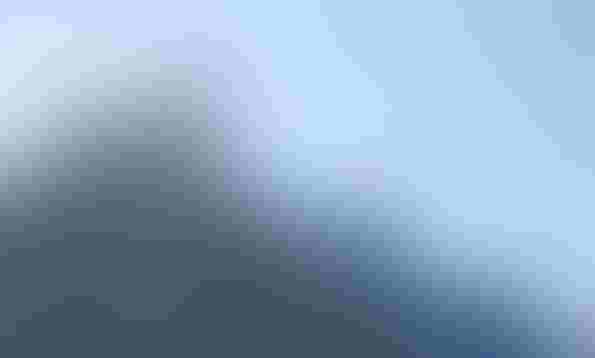 Living on a ranch, the cycle of life with all of its inherent beauty and unforgiving cruelty is part of everyday existence. I've always thought it gave our kids a deeper appreciation of life, of the desire to value every moment. It gives you the awesome feeling to see newborn calves, but also the destruction of a hail storm or blizzard. Life and death is something you understand and appreciate on a ranch. But that doesn't mean you become numb to the circle of life. If anything, it becomes more meaningful.
This week, the family all shed a few tears.
My oldest son is a horse and dog person. He is an extrovert and very sociable but I truly believe he would just as soon be with his horse or his dog as a human. In fact, I truly believe his dog was his best friend. And I know his dog literally lived to please him.
I still remember the first time the bus pulled in our yard and our son didn't get off.  He had stayed for practice and when his brother and sister got off without him, his dog jumped right on the bus to conduct her own search. She was a great helper to me, being a pretty good cow dog, and went with me on most days while my son was at school.
But if Wyatt was home, the two were inseparable and she wouldn't follow a command from me, unless my son gave her the OK. I could tell you a lot of stories about her loyalty and the lessons she taught our family about unconditional love, and many other life lessons. You know what I'm talking about--I'm sure many have had that special dog that you will long remember. 
Sadly, she passed this last week, and when I was contemplating how to tell my three kids, it was then that I realized that this wasn't a dog or a pet. Our dog was a part of the family. I think all of us were happy to dig the grave; it was therapy of sorts. 
Being the dad, the responsibility of saying a few words at the grave were mine. I just about couldn't get the words out as I saw the tears in my kids' and wife's eyes. An 18-year-old man will do about anything to keep people from seeing a tear but he couldn't keep it in. I'm sure everyone who is a parent can attest to the strange fact that watching your child grieve or knowing your child is in pain is far worse than experiencing it yourself.
Subscribe now to Cow-Calf Weekly to get the latest industry research and information in your inbox every Friday!
We looked at pups the week before, and as luck would have it the pup we liked was still there and the person who had the dog was heading to Oklahoma City to the same horse show we were heading to. Needless to say we have a spirited little pup and I hope one day I can say she is part of the family as well.
The opinions of Troy Marshall are not necessarily those of Beefmagazine.com or the Penton Farm Progress Group.
Other trending articles at BEEF:
Take A Virtual Tour: World's Largest Vertically Integrated Cattle Operation
65 Photos That Celebrate Cowgirls & Cattlewomen
6 Pasture Weed Control Tips For The Fall
7 U.S. Ranching Operations Honored For Top Stewardship
10 Utility Tractors For 2014 That Offer More Power & Comfort
Is Ranch Life A Form Of Child Abuse? A Farm Girl Responds
Subscribe to Our Newsletters
BEEF Magazine is the source for beef production, management and market news.
You May Also Like
---