Why the West Coast port situation is a growing concern for beef exporters
Why the West Coast port situation is a growing concern for beef exporters
More than 80% of waterborne beef exports exit the country through West Coast seaports.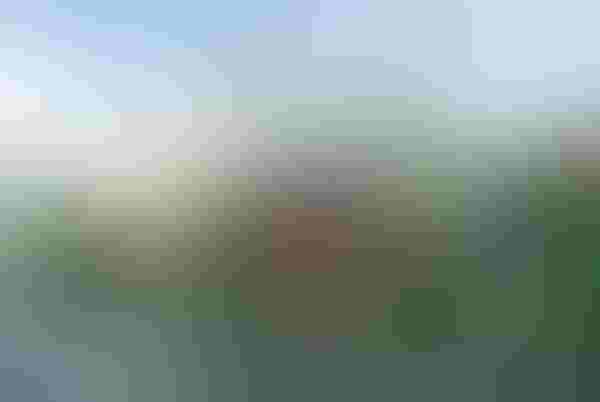 U.S. beef exports will set a new value record in 2014, with the final total expected to be about $6.65 billion – an 8% increase over last year. This will be achieved despite some significant headwinds, including increased competition, record-high prices, declining slaughter numbers and a U.S. dollar that strengthened significantly in the second half of the year – especially when compared to the currencies of major competitors.
But the U.S. beef industry is also dealing with an additional challenge – congestion in our West Coast seaports. The six-year labor contract between the Pacific Maritime Association (PMA) and the International Longshore and Warehouse Union (ILWU) expired July 1, so West Coast longshoremen have been working without a contract for the past five months.
Negotiations on a new contract began in May, and appeared to be progressing over the summer. In August, PMA and ILWU issued a joint statement announcing that they had reached agreement on health care benefits, which were expected to be among the more difficult issues tackled in the contract negotiations.
Subscribe now to Cow-Calf Weekly to get the latest industry research and information in your inbox every Friday!
Although the late July target date for reaching a new contract had come and gone, industries that rely on smooth port operations took the health care benefits announcement as a positive sign. Both sides pledged to keep the ports operating until a new contract was reached, and the negotiations seemed cordial and calm.
But this began to change in October, when congestion at some ports hit unusually high levels. On Nov. 3, PMA issued a media statement accusing ILWU of orchestrating slowdowns in productivity in an attempt to influence the contract negotiations. ILWU denied the allegations, and a contentious tone has surrounded the negotiations over the past month.
The U.S. Meat Export Federation (USMEF) recently joined a broad coalition of agricultural industry associations in urging the White House to use all means at its disposal to help bring the PMA-ILWU contract negotiations to a conclusion, including assignment of a federal mediator. But so far no such action has been taken.
"It's not USMEF's role to take sides in this contract dispute, but it is extremely important to our members that it gets resolved soon," says USMEF President and CEO Philip Seng. "Congestion and delays hurt the industries that rely on these ports to export their product. And if these industries are not successful, there will be no winners – everyone is going to share the pain."
About one-third of U.S. beef exports are shipped to Mexico and Canada using ground transportation, and a small volume of high-end product is transported by air. But the remainder relies on ocean freight, and more than 80% of waterborne beef exports exit the country through West Coast ports. Ports on the East Coast and Gulf Coast are not under the PMA-ILWU contract, but rerouting exports through those ports – especially to Asian destinations – can be costly and problematic.
"With frozen product, any additional time in storage or transport is going to add cost," Seng explains. "For chilled product, the situation is even more troubling because you have shelf-life concerns on top of the added costs. And with meat prices at record-high levels, passing these costs along to customers is just not an option."   
Seng notes that the situation also creates undue tension for international buyers.
"Meat importers have customers to serve, and they need reliable suppliers," he says. "The U.S. beef industry has built a very loyal customer base in overseas markets, but this is a fiercely competitive business. Anything that has the potential to disrupt our shipments can cause buyers to seek alternatives."
Negotiations between PMA and ILWU resumed Dec. 2, following a 12-day break for the Thanksgiving holiday. The U.S. beef industry will be watching the negotiations carefully, hoping for a positive turn toward a new labor contract. There is a lot at stake for the U.S. economy, including the continued success of U.S. beef exports.
Joe Schuele is communications director for the U.S. Meat Export Federation.
You might also like:
How To Treat Lump Jaw Disease In Cattle
Get Your Cattle Feeding Program Geared Up For A Bad Winter
What's The Best Breeding Weight For Beef Heifers?
5 Steps To Winterize The Ranch
Billionaire Aims To Make Florida The U.S. Grass-Fed Beef Capital
Burke Teichert: Beef Cow Reproduction; What, How, Why
8 Apps For Ranchers Recommended By Ranchers
Subscribe to Our Newsletters
BEEF Magazine is the source for beef production, management and market news.
You May Also Like
---