Will beef be collateral damage in Trump's trade wars?
Will beef be collateral damage in Trump's trade wars?
As long as Trump is waving his sword, agriculture will be in for a bumpy ride.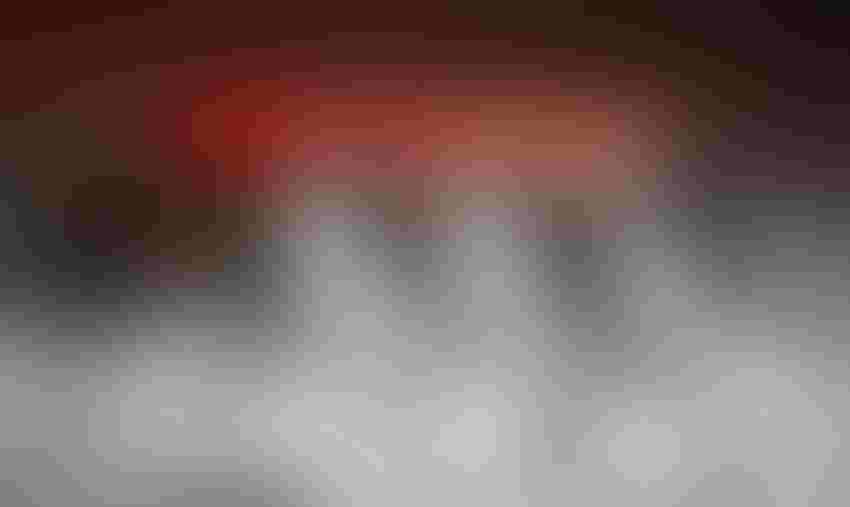 Trade wars aren't good for anybody. But it appears the U.S. is spoiling for a fight with its trading partners and beef may well become part of the body count in the collateral damage.
Earlier, China announced retaliatory tariffs on 128 U.S. products, including pork. This was in response to President Trump's tariffs on aluminum and steel. Then, on April 4, the Chinese government announced a proposal to levy retaliatory tariffs of 25% on China's imports of agricultural and food products from the United States, including U.S. beef.
Here we go again. U.S. beef finally gained access to China after a 13-year absence, and now that promising market may be restricted once again. According to U.S. Meat Export Federation (USMEF) President and CEO Dan Halstrom, "China is a promising market for U.S. beef, and, since the June 2017 reopening, the U.S. industry has made an exceptional effort to provide customers with high-quality beef at an affordable price. This is not an easy task, due to our 13-year absence from the market and China's beef import requirements."
READ: Trump's trade tactics not for the faint of heart
Over the past nine months, interest in U.S. beef has steadily gained momentum in China and our customer base has grown, Halstrom says. "But if an additional import tariff is imposed on U.S. beef, these constructive business relationships, and opportunities for further growth, will be put at risk. USMEF is hopeful that this trade dispute can be resolved without China introducing additional obstacles for U.S. beef."
Indeed, so are a lot of others. In the second half of 2017, following the market reopening, U.S. beef exports to China totaled 3,020 metric tons, valued at $31 million. In January 2018, exports reached the highest monthly volume to date at 819 metric tons, valued at $7.5 million, according to USMEF.
Kent Bacus, director of international trade and market access for the National Cattlemen's Beef Association, had this to say:
"It is unsettling to see American-produced beef listed as a target for retaliation. Sadly, we are not surprised, as this is an inevitable outcome of any trade war.
"This is a battle between two governments, and the unfortunate casualties will be America's cattlemen and women and our consumers in China. The Trump administration has until the end of May to resolve this issue. We believe in trade enforcement, but endless retaliation is not a good path forward for either side."
READ: Trump's approach to trade: Float like a butterfly
Trump's negotiating style and tactics have most everybody, both here in the U.S. and our trading partners worldwide, scratching their heads in wonderment and confusion. And that's exactly what Trump wants.
So clearly, what's happening is part of Trump's overall strategy. Earlier, he threatened Mexico that the U.S. would kill NAFTA if Mexico didn't belly up and help build a border wall.
But once again, beef producers, indeed all of agriculture, have become pawns in larger political battles. Will they lose the faith, those forgotten, politically disenfranchised rural masses who rose up in hope and numbers that surprised everyone and voted for Trump? 
I don't know. But markets don't handle turmoil and confusion. And as long as Trump is waving his sword, agriculture will be in for a bumpy ride.
Stay tuned. This will get even more interesting.
Subscribe to Our Newsletters
BEEF Magazine is the source for beef production, management and market news.
You May Also Like
---