Wobbly global economy adds some angst to the U.S. cattle market
Wobbly global economy adds some angst to the U.S. cattle market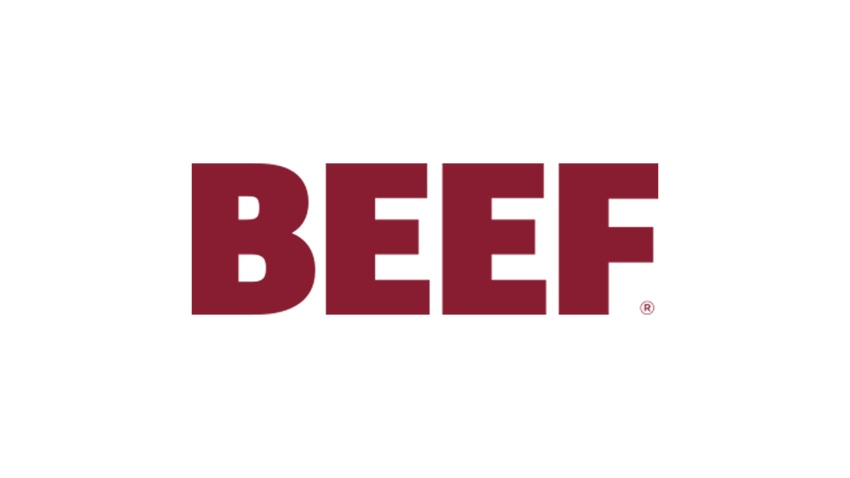 Never mind the typical doldrums and conflicting signals often associated with cattle markets leading into and out of the holiday season, the recent collapse of cattle futures has been long and steep enough to jumpstart old ulcers.

After the limit-down move in Feeder Cattle futures Dec. 11-17 – and expanded trading limits – they just kept tumbling. Spot Jan Feeder Cattle were $216.600 Jan. 17; they were $214.100 on Jan. 16, following an early-month spike.

Derrell Peel, Oklahoma State University Extension livestock marketing specialist, reminded folks in his market comments this week that supply fundamentals remain supportive. Plus, the monthly Cattle on Feed report this week and the annual Cattle report due Jan. 30 should offer more clarity.

"The ongoing weakness in Live and Feeder Cattle futures markets, which is driven more by external factors, including sharply lower energy prices, is likely to pass in the near future, and futures markets will likely revalue relative to cash market fundamentals," Peel explains.  

Among external factors, growing uncertainty about the global economy may top the list.

Plunging crude oil price has been the two-ton monkey in the closet, losing more than half its value since June. As other industry commodities began to slide, too, fears grew that more was behind oil's plunge than mere surplus.

"Certainly, the drop in oil prices is a welcome shot in the arm for the global economy," said Christine Lagarde, International Monetary Fund (IMF) managing director, in a Washington, D.C., speech last week. "Cheaper oil increases consumers' purchasing power and private demand in oil-importing countries. Depending on how long oil prices will remain at low levels, this could provide a positive contribution to global growth for some time," he says.
Unfortunately, the lowest oil prices in years – both on a spot basis and for a sustained period – cut mightily in opposite directions. According to IMF's January World Economic Outlook, the consumer boost offered by slumping oil prices is projected to be more than offset by other factors, including investment weakness and diminished expectations for medium-term global economic growth. Compared to its October outlook, IMF decreased its projection for global economic growth by 0.3% for 2015 and 2016 to 3.5% and 3.7%, respectively.

"Underneath the fragile global recovery lie increasingly divergent trends with significant implications for global growth," said World Bank analysts, following release of that organization's semi-annual economic outlook this month. "Activity in the U.S. and the United Kingdom is gathering momentum as labor markets heal and monetary policy remains extremely accommodative. But the recovery has been sputtering in the Euro Area and Japan as legacies of the financial crisis linger. China, meanwhile, is undergoing a carefully managed slowdown with growth slowing to a still-robust 7.1% this year (7.4% in 2014), 7% in 2016, and 6.9% in 2017. And the oil price collapse will result in winners and losers."

Compared to its June outlook, the World Bank slashed its expectations for global economic growth by 2.4%  to  3.0%.

World Bank analysts attribute the increased downside risk to four factors:

• Persistently weak global trade,

• Possibility of financial market volatility as interest rates in major economies rise on varying timelines,

• Extent to which low oil prices strain balance sheets in oil-producing countries and

• Risk of a prolonged period of stagnation or deflation in the Euro Area or Japan.

"Worryingly, the stalled recovery in some high-income economies, and even some middle-income countries, may be a symptom of deeper structural malaise," says Kaushik Basu, World Bank chief economist and senior vice president. "As population growth has slowed in many countries, the pool of younger workers is smaller, putting strains on productivity. But there are some silver linings behind the clouds. The lower oil price, which is expected to persist through 2015, is lowering inflation worldwide and is likely to delay interest-rate hikes in rich countries. This creates a window of opportunity for oil-importing countries, such as China and India; we expect India's growth to rise to 7% by 2016."

Moreover, the IMF's Lagarde explains, "Emerging and developing economies could face a triple hit of a strengthening U.S dollar, higher global interest rates, and more volatile capital flows. A stronger dollar will have a significant impact on financial systems in emerging markets, because many banks and companies have increased their borrowing in dollars over the past five years. The oil price drop – and weaker commodity prices more generally – have added to these risks, with some countries such as Nigeria, Russia, and Venezuela facing huge currency pressures. Given the size of these economies, the recent developments could also have significant regional effects."

U.S. beef exports began experiencing some of these global headwinds last year, despite strong and resilient international demand. The stronger dollar makes U.S. beef more expensive to other countries. Add to that projected increases in pork and poultry production this year, and the price pressure on beef could be compounded.

To varying degrees, all of that fed into sagging cattle futures in recent weeks.

All told, however, Peel says, "Beyond the mixed signals of January markets, 2015 cattle and beef markets are likely to be more about consolidating current market levels compared to the strong market uptrends of 2014. Tight supplies will continue to pressure (support) cattle and beef supplies and may well lead yet to new record prices, but markets in 2015 are more likely to be more about maintaining current price levels than trending up."
 
Subscribe to Our Newsletters
BEEF Magazine is the source for beef production, management and market news.
You May Also Like
---