World's Largest Food Show Provides Top Venue For U.S. Beef
World's Largest Food Show Provides Top Venue For U.S. Beef
U.S. beef exporters work the aisles of world's largest food fair to boost access to foreign markets.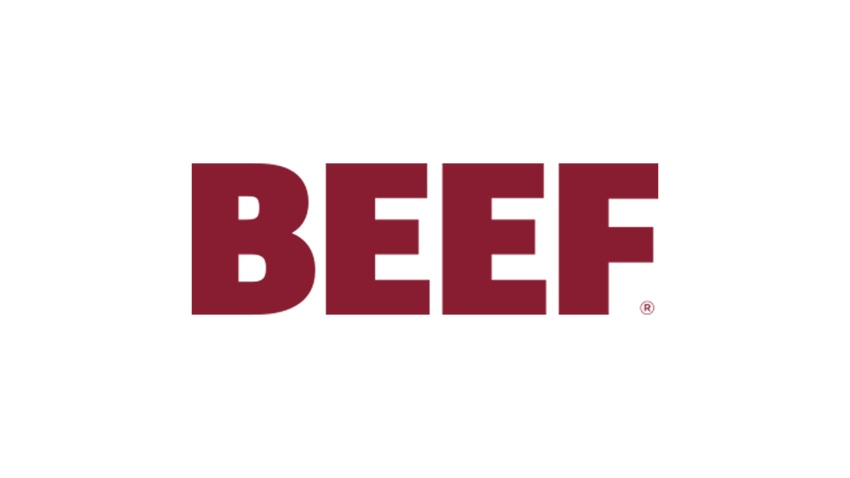 The biennial ANUGA (Allgemeine Nahrungs Und Genußmittel Ausstellung) food exhibition is the world's largest food fair for the retail trade and the food service and catering market. It attracts thousands of buyers from Europe, Russia, the Middle East and central Asia. In fact, the 2011 edition drew more than 155,000 attendees from 180 countries, with nearly 7,000 exhibitors from 100 countries.
At ANUGA 2013 (Oct. 5-9) in Cologne, Germany, the meat trade show alone featured around800 exhibitors from 45 countries – including many exporters of U.S. beef.
"ANUGA is particularly impactful for the protein segment because you have a lot of meat industry leaders from around the world who come to this event," says Dan Halstrom, U.S. Meat Export Federation (USMEF) senior vice president for marketing and communications. "It's really a rare opportunity to assemble the whole world's meat industry in one place."
U.S. access to Europe improving
For the past four years, access for U.S. beef exports to the European Union (EU) has been improved by a duty-free, high-quality beef quota. Beef must be from non-hormone treated cattle and meet certain feeding and grading requirements to qualify under the quota, thus avoiding the 20% duty applied to most beef imported into the EU. In the most recent quota year ending June 30, European buyers imported about 16,750 metric tons (mt) of U.S. beef under the duty-free quota.
Relief from the standard 20% import duty was designed to offset some of the additional production and processing costs the U.S. industry incurs when producing beef for the EU. While still a fairly small market in terms of volume, considerable progress has been achieved in expanding the presence of U.S. beef in Europe.
"A few years ago, a large percentage of the U.S. beef entering Europe was found in just three or four countries," says John Brook, USMEF regional director for Europe, Russia and the Middle East. "But today, U.S. beef is present across the EU, and in some countries it is available on a fairly wide basis. In Sweden and Italy, for example, consumers have access to U.S. beef not only in the hotel/restaurant sector but also in the supermarket meat case."
Interest from European buyers has also been heightened by the Transatlantic Trade and Investment Partnership (T-TIP) negotiations, which the U.S. and EU launched earlier this year. Though it is far too early in the negotiating process to speculate on outcomes, the T-TIP represents a rare opportunity to gain wider access to Europe for U.S. agricultural products, including red meat.
Access to Russia is stymied
The U.S. industry continues to be frustrated by lack of access to Russia, which officially closed to U.S. beef in February due to an impasse over the use of beta-agonists. In 2012, U.S. exports to Russia set an all-time record of $307 million.
Subscribe now to Cow-Calf Weekly to get the latest industry research and information in your inbox every Friday!
Despite the closure, Halstrom notes the importance of reaching out to Russian buyers at ANUGA as U.S. trade officials continue to work on reopening the market. He added that several former Soviet republics have emerged as promising destinations for U.S. beef.
"Ukraine, Kazakhstan, Turkmenistan and Azerbaijan are all markets in which we have conducted promotional efforts for U.S. beef," Halstrom says. "And these are all countries that we can export to today."
The U.S. beef industry also lacks access to a key Middle Eastern market, Saudi Arabia, which closed to U.S. beef following the April 2012 BSE case in California. But Halstrom says markets such as the United Arab Emirates, Kuwait, Qatar, Bahrain and Jordan will be well-represented at ANUGA, along with Egypt, which remains one of the leading volume destinations for U.S. beef. Despite its recent political and social unrest, U.S. exports to Egypt (through July, 82,463 mt) are slightly above last year's pace and rank No. 4 in volume behind Japan, Mexico and Canada.
For more information on the ANUGA food exhibition, visit www.anuga.com.         
Joe Schuele is director of communications for the U.S. Meat Export Federation.
You might also like:
Rancher Details "Gut-Wrenching" Pain From Cattle Lost In Blizzard Atlas
Cattle Death Toll Rises As 'Atlas' Blizzard Recovery Continues
Wolves Economic Bite On Cattle Goes Way Beyond Predation
8 Apps For Ranchers Recommended By Ranchers
Subscribe to Our Newsletters
BEEF Magazine is the source for beef production, management and market news.
You May Also Like
---