2 largest farm shows combine for virtual event
2 largest farm shows combine for virtual event
Register for the Farm Progress Virtual Experience running Sept. 15-17 and see new machinery in action.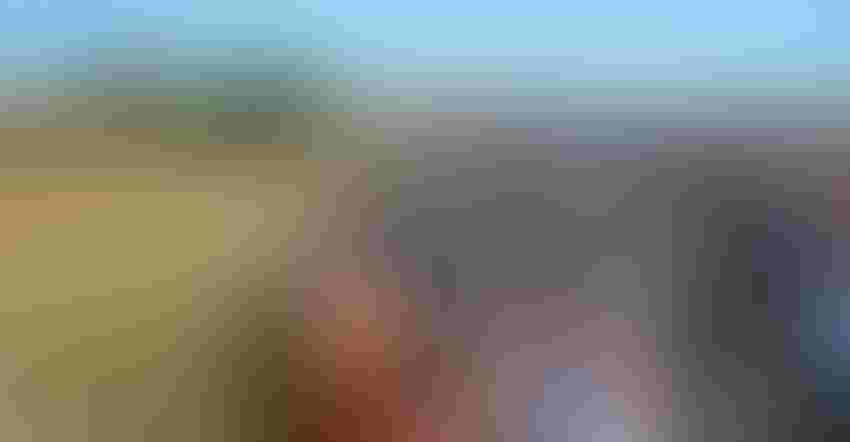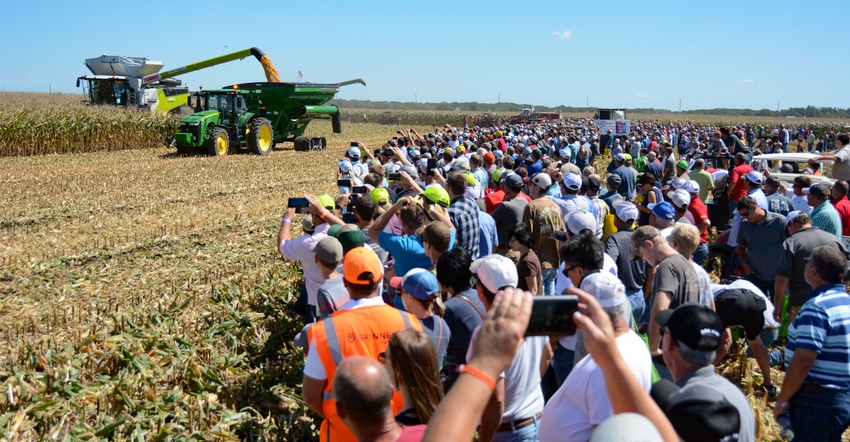 BIG EVENT, NO CROWDS: The two largest farm shows in the country have gone virtual with the Farm Progress Virtual Experience. And while there won't be crowd-filled field demos, farmers will get a true up-close-and-personal look at equipment.
Holly Spangler
The cancellation of farm shows across the country didn't miss the Farm Progress Show and Husker Harvest Days, yet the ag industry needs a venue where farmers can connect with suppliers to find new products, and to catch up on new techniques and ideas. The new Farm Progress Virtual Experience is designed to fill that gap.
"We're taking the best of two major farm shows to create a one-of-a-kind event," says Don Tourte, a senior vice president at Farm Progress. "From a safety standpoint, we were given little choice in moving forward with our events. The best choice was to pivot to create something new to fill an important need for agriculture."
The Farm Progress Virtual Experience kicks off at 8 a.m. Sept. 15 and runs through Sept. 17. Farmers from around the country, and even around the world, can engage with the information that comes online during those three days. But it doesn't end there.
"Once we open the virtual gates, this information is available into 2021," Tourte says. "For many, if you miss a day, you can always go back and catch the information presented that day. Once it goes live, it stays live."
Unique demonstrations online
There's nothing quite like watching a machine go through a crop, but in this virtual experience, farmers will get a better view of equipment than they could ever see in person.
"We'll be mounting GoPro cameras on machines in locations that really give you a look at how that machine will perform," says Matt Jungmann, events manager at Farm Progress. "If a tillage company wants to show how their product mixes the soil, we're going to mount a camera to show it at work."
Jungmann says all of the field demonstration videos farmers will see during this online show will be shot on-site at either the Husker Harvest Days facility near Grand Island, Neb., or at the Boone, Iowa, show site.
"We won't be using company-produced video for our field demonstrations," Jungmann says. "We're requiring companies to bring their machines to us. That's important for us, too."
In addition, there will be more equipment. Given the unique nature of the event, companies can bring more than combines, hay tools and tillage equipment. Jungmann explains that companies can bring other machinery and notes that it will add variety, including strip tillage and planting equipment, for a start.
"A farmer who has never been to Husker Harvest Days has missed the cattle demonstrations, where we process cattle and show the latest equipment," Jungmann says. "They can this year."
He adds that the show has long worked with a cattle producer who counts on HHD for his preconditioning routine for some calves, and that's no different in 2020. Only this time, the event will be on video.
Longer than 3 days
While the virtual show is set to run Sept. 15-17, the content will live on for longer than that. Jungmann explains that the events team is building a rich reference site that farmers can refer to into 2021.
"Say you're a producer in West Virginia and you're looking for a new chopping corn head, and it's January next year," Jungmann says. "You can go to this site and look up chopping heads and watch the videos there to see which one you want to buy for your farm. This is going to be an excellent reference site."
During the live three days when content goes online, farmers will have the opportunity to interact during specific panels and have questions answered. The Farm Progress team is assembling more than a dozen high-impact panels that are focused on the top issues for 2021.
These include a look at the current state of soil health, risk management, farm safety and more. These sessions will be hosted by Max Armstrong and other members of the Farm Progress team.
A feature unique to this virtual show is that every exhibitor of every size will have rich information for farmers beyond an email address and a web link.
"We're working with our Farm Progress editorial team to prepare short videos that allow exhibitors to quickly share highlights of their exhibits," Jungmann says. "It will be just as it would be in real life, where you stop by a booth and the representative shares a quick highlight or two of what's new."
The event will take place at FPVExp.com, and the virtual gates open at 8 a.m. Central time Sept. 15. For more information, visit FarmProgressShow.com or HuskerHarvestDays.com.
Make most of virtual experience
The word "virtual" is now part of everyday life for just about everybody these days. For the Farm Progress team, going virtual for two of the largest farm shows in the country means looking for ways to maximize your experience. Here are a few tips to make sure you get the most out of the Farm Progress Virtual Experience during the days it goes live, and long after:
Register to take part. The show is free this year, but organizers are requiring those who participate to register. The process takes only a moment and allows you full access to field demonstrations, presentations and all the exhibitors who will be on hand.
Plan to join at the start of each day. Although you can check out the agenda ahead of time, plan to catch as many live presentations and demonstrations as possible. During those times, you'll have a chance to comment on the presentations and get insight into what's on hand.
Be sure to attend the wrapup each day. This is when farmers present for the demonstration experience share their thoughts on what they saw, highlights of new tools and insights on the new farm technology.
Bookmark the website for quick reference. This tip is not just for your desktop computer. This virtual experience is designed to also work on your smartphone or tablet.
Make the most of the experience and be ready to watch starting Sept. 15.
Subscribe to Our Newsletters
BEEF Magazine is the source for beef production, management and market news.
You May Also Like
---