Heading into Day 2 of a virtual event
Heading into Day 2 of a virtual event
The Farm Progress Virtual Experience opened with a demonstration- and information-packed day, check out what's next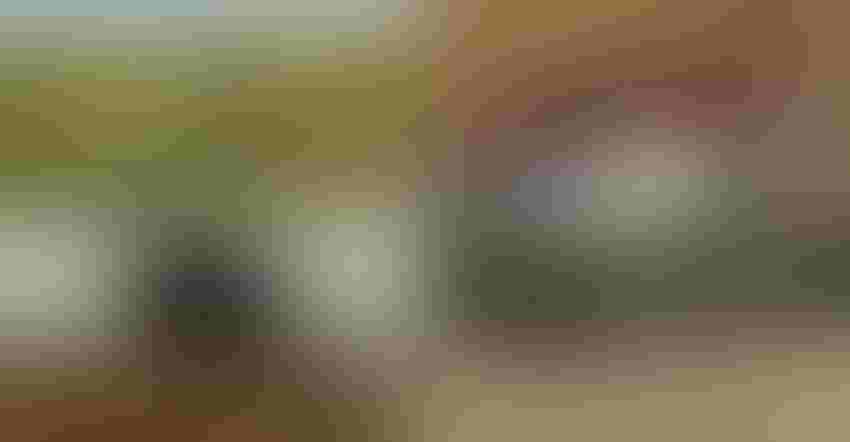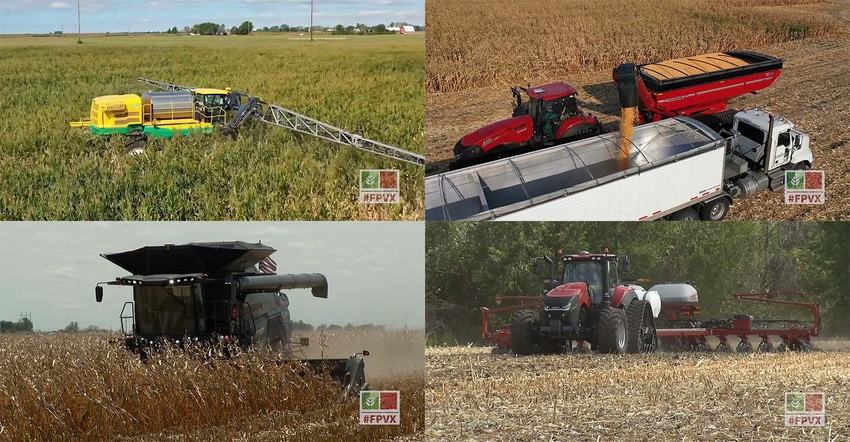 DIVERSITY IN DEMOS: The Farm Progress Virtual Experience offers farmers greater diversity in field demonstrations combined with an information-packed trade show and education sessions geared to challenges farms face today.
22Creative
Field demonstrations are always a big draw at the farm shows that can show off equipment and in the opening day of the Farm Progress Virtual Experience, site visitors could get their fill of all-new combines rolling through derecho-twisted corn. Yet the event, which combines the best of the Farm Progress Show and Husker Harvest Days offered much more.
First, the field demonstrations for the event included more than combines and tillage, the virtual experience highlighted new planter tools, grain carts, ditchers, sprayers and grain handling equipment in new ways. Every machine had cameras mounted on board, there was a camera crew on the ground and even a drone in the air to capture just how these machines worked.
But it's the combines that capture attention and all the machines on hand were put to the test because the Boone, Iowa, field had seen some impact from the mid-August derecho – or "land hurricane" that ripped across the state. As one site visitor commented: "It's unfortunate that the derecho happened, but it's cool to see how the machines work in less perfect conditions. Neat demo."
Beyond the field demonstrations
The event also included breakout sessions the explored everything from new ways to control weeds, to tactics for dealing with the mental health challenges of agriculture. Editors from Farm Progress hosted industry experts, or were the industry experts, who delved into a wide range of topics.
These breakout sessions collected many of the kinds of information farmers would find if strolling the exhibit field. Expert speakers are always on hand for the big shows to connect with farmers.
In addition, major exhibitors provided in-depth presentations ranging from an in-depth look at what's happening at Raven Autonomy to tactics for taking on corn rootworm. In all Day 1 was information packed.
A key benefit of the virtual experience, which does separate this from a real farm show, is that you can go back and check out everything that went live Tuesday, at your leisure. These sessions, once they debut, remain active on the website FVPexp.com for you to view.
Virtual Day 2 looms
For the second day of the event, the field demos will focus on a wide range of tillage tools, including several innovative models. And farmers will get the lowdown on several tractors ranging up to the biggest muscle machines pulling implements today.
The breakout sessions dig into some hot topics including Bryce Knorr, contributing market analyst, who delves into some key issues beyond grain marketing that can impact your wallet. Sessions also delve into ultra-high grazing density and how you can get more pounds of beef to the acre. There are insights on key ag issues important to the upcoming election. A look at autonomy on the farm across a range of areas, including a discussion of "farming as a service." And that's just the morning breakout session lineup.
In the afternoon, breakouts will explore soil health factors and how you can boost organic matter on the farm. There's a session on creating master farmers, based on an innovative program in use with Illinois farmers driven by Prairie Farmer magazine. And there's a session exploring new crop and profit ideas.
The day wraps up with in-depth sessions on tackling early season weed control. And ways to find profit on the connected farm.
Finally, at any time, farmers visiting FVPexp.com can move into the trade show area where hundreds of exhibitors offer information about the products and services they offer. You can peruse those exhibits alphabetically "strolling" through the site from A to Z, or you can seek out specific products you might want for your operation.
The site will be live well into 2021 as a reference for your operation, including the demonstration videos and breakouts. But try to catch the premieres, it's fun to be the first to see something new.
Subscribe to Our Newsletters
BEEF Magazine is the source for beef production, management and market news.
You May Also Like
---